Michigan State Spartans nominated for FanSided's Fandom 250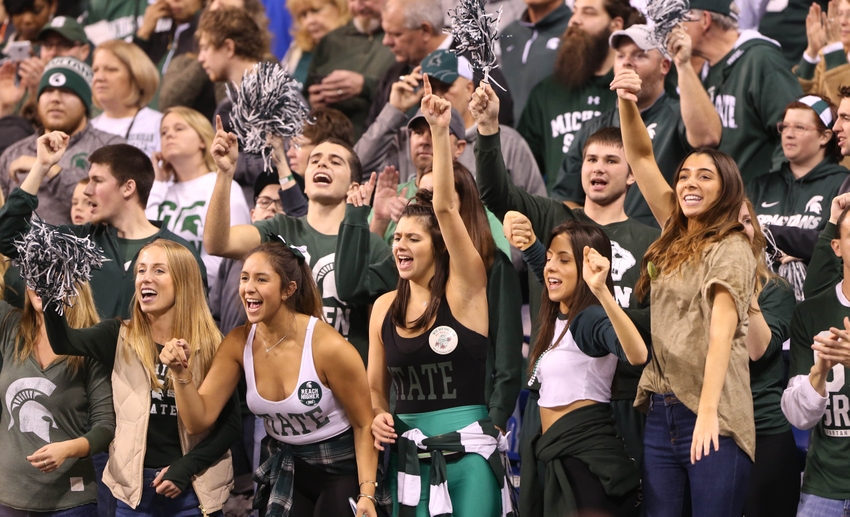 The Michigan State Spartans are the latest to be nominated for the FanSided Fandom 250, ranking all fan bases.
Want to be considered the best fan base in all of sports and entertainment? Well, the Michigan State Spartans are one step closer to finding out where they will be ranked in the FanSided Fandom 250 rankings which will be released on Dec. 6.
What is the FanSided Fandom 250?
Just take this excerpt from a recent interview from FanSided co-founder and CEO Adam Best and VP of Content Patrick Allen as a better explanation for why the FanSided 250 came about:
"As our network of fandom-powered communities has grown in diversity, we've been continuously inspired by the dedication and passion our readers bring to their favorite sports teams, TV shows, movies, athletes, superheroes….the list goes on and on. As such, we decided to shine a spotlight on those passionate fans by taking on the impossible task of ranking the best 250 fandoms in the world," said FanSided co-founder and CEO, Adam Best.

The list will contain not only sports fandoms but also fandoms supporting entertainment, celebrities and more.

"We've all had the debates. Are Red Sox fans better than Yankees fans? Are Ohio State fans more passionate than Alabama fans? But what happens when you introduce Game of Thrones fans into the equation? What about Batman lovers vs. Beyonce fans? How do you compare? It's a tall order but we're going to have fun trying," said FanSided VP of Content, Patrick Allen.
Where will Michigan State rank when the list is revealed on Dec. 6? Are the Spartans even the best fans in the Big Ten or will they be surpassed by rivals such as Michigan and Ohio State?
It's an honor to even be nominated, but it'd be even better to crack the top 100. Where do you think the Spartans will land?
This article originally appeared on