No panic for Michigan State defense despite so-so start to season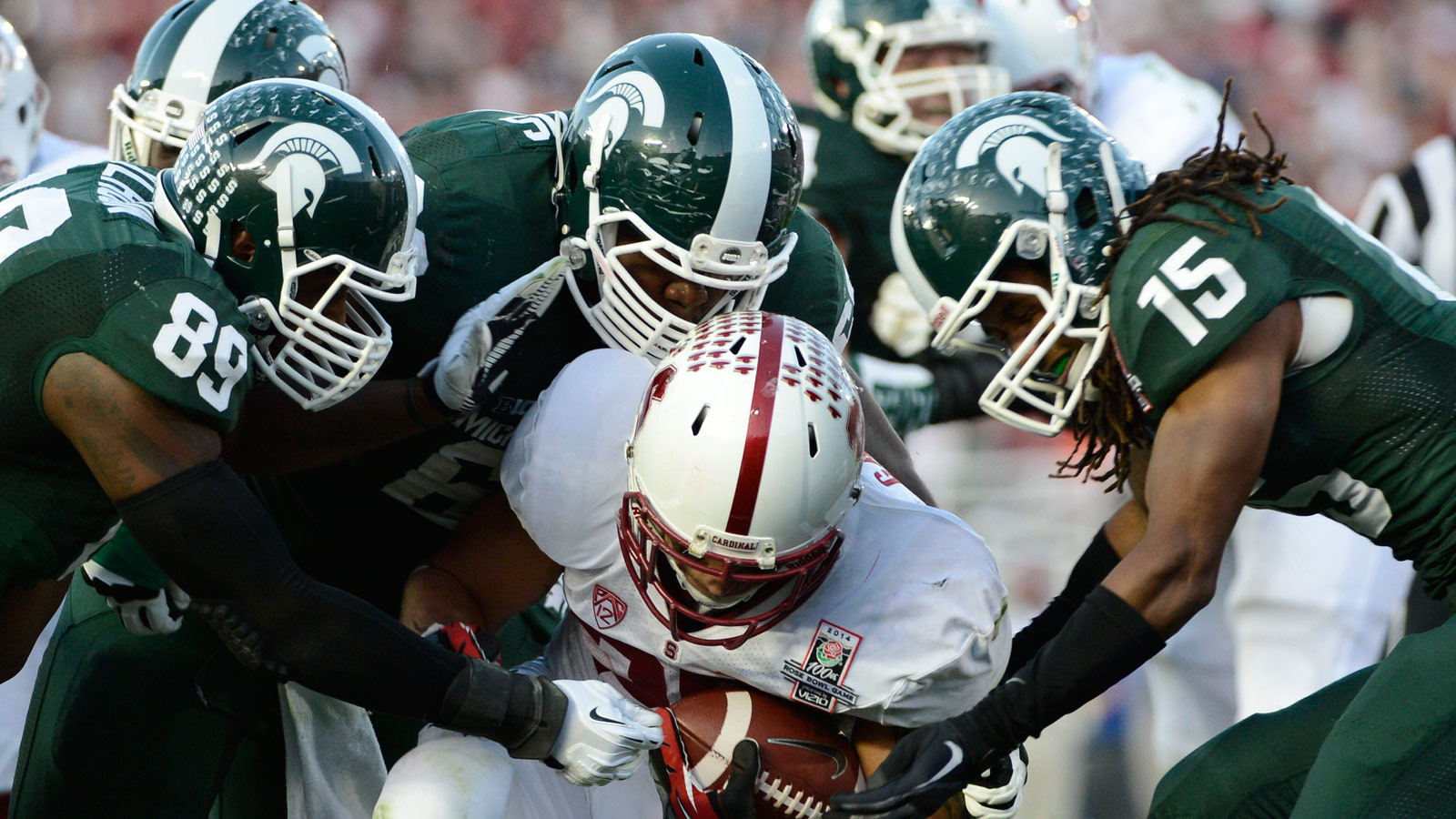 Michigan State did not post typical Michigan State numbers on the defensive side during nonconference play, but one of its new co-coordinators stressed patience this week when discussing whether or not anything is wrong with the typically stingy unit.
"Our defense is sound," MSU assistant Mike Tressel said per the Lansing State Journal. "It's sound regardless. We know where the weaknesses are. We know where the conflicts (are) that a player can be in. So we need to obviously recognize those and we need to understand what our tough duties are, because it is sound."
That accounts for the MSU scheme, but players could be another matter.
With injuries affecting the available pool of players at linebacker and in the secondary (not to mention the typical attrition related to graduation and the NFL draft), a new mix of talent spent September trying to get acclimated to big-time college football.
So far the statistics range from so-so to sub-par for the most part.
As far as traditional statistics, MSU ranks 76th in total defense (395.8 yards per game) while checking in 32nd against the run and 107th against the pass. The Spartans are 87th in pass efficiency defense and 84th on third downs. They are 45th as far as points allowed per game (20.8).
In regards to advanced stats from Football Outsiders, the Spartans are 26th overall in defensive S&P (a statistic that measures both play-by-play success rates and ability to stop explosive plays). They are No. 22 against the run and 36th against the pass while the numbers show a stark contrast between standard downs (eighth nationally) and passing downs (94th).
Regardless, senior defensive end Shilique Calhoun indicated he thinks Oct. 1 could be too early to make definitive statements about what type of defense resides in East Lansing this season.
"At the end, we'll see where we stand," he told the LSJ.
MORE NEWS:
Want stories delivered to you? Sign up for our College Football newsletters.