Senior looking to grab starting cornerback spot at Michigan State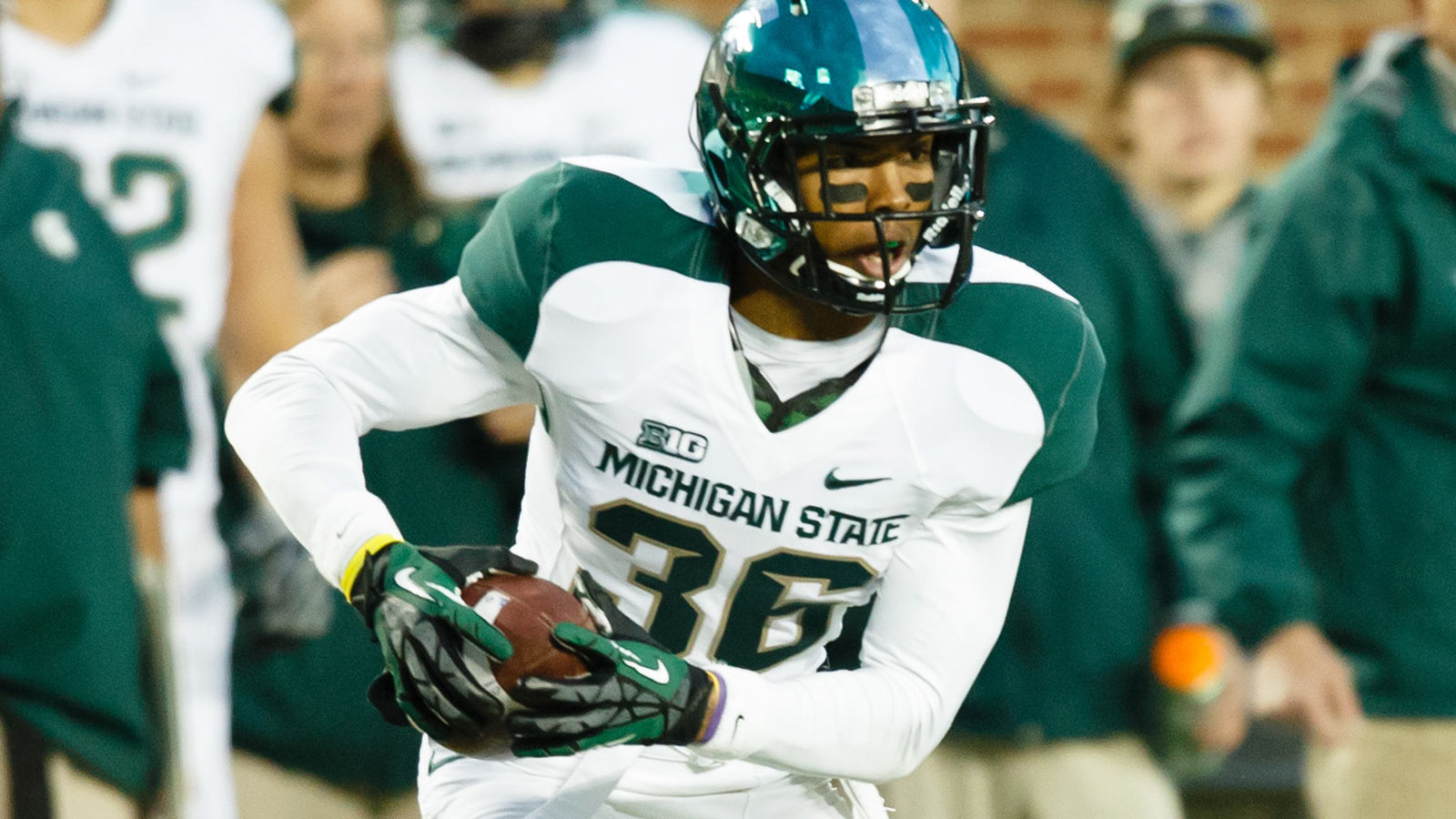 Arjen Colquhoun has had a great vantage point for the development of the No Fly Zone, the name given to Michigan State's standout secondary over the past few seasons. Now he wants to do more than watch.
A fifth-year senior cornerback from Windsor, Ontario, Canada, Colquhoun has yet to start a game for the Spartans, but that could soon change. Listed as a co-starter with junior Darian Hicks on the depth chart published by the school before the start of preseason camp, Colquhoun would appear to hold that spot by himself after the announcement Hicks will be sidelined for the near future with mono.
At 6-foot-1, 202 pounds, Colquhoun has the measurables to be a major-college player, so what kept him from winning a spot earlier in his career?
"I realized my opportunities were running out," he told the Lansing State Journal. "It's almost like, my time was going out and I didn't want to go out being a reserve, so I just tried to put everything I could into playing football, into learning the game more."
Head coach Mark Dantonio told reporters in East Lansing it is now Colquhoun's time to step to the forefront.
"He had a great spring practice, he's very balanced," Dantonio said. "He's a 6-foot-1 guy, he runs a 4.3 something, vertical 38 inches and he's got a lot of ability. And I think he sort of turned the corner, really, this past spring in terms of how he played."
The coach admitted the coaching staff is "expecting exciting things from him" while also reminding reporters "he's got to always make the turn."
Should Colquhoun falter, there are other candidates to move into the starting lineup at field corner (opposite Demetrious Cox, who appears to have nailed down the boundary corner job). That includes junior Jermaine Edmondson and redshirt freshman Vayante Copeland as well as promising true freshmen Josh Butler, Tyson Smith, Kaleel Gaines and David Dowell.
(H/T Lansing State Journal)