Michigan State secondary could be deep, if unproven, to start 2015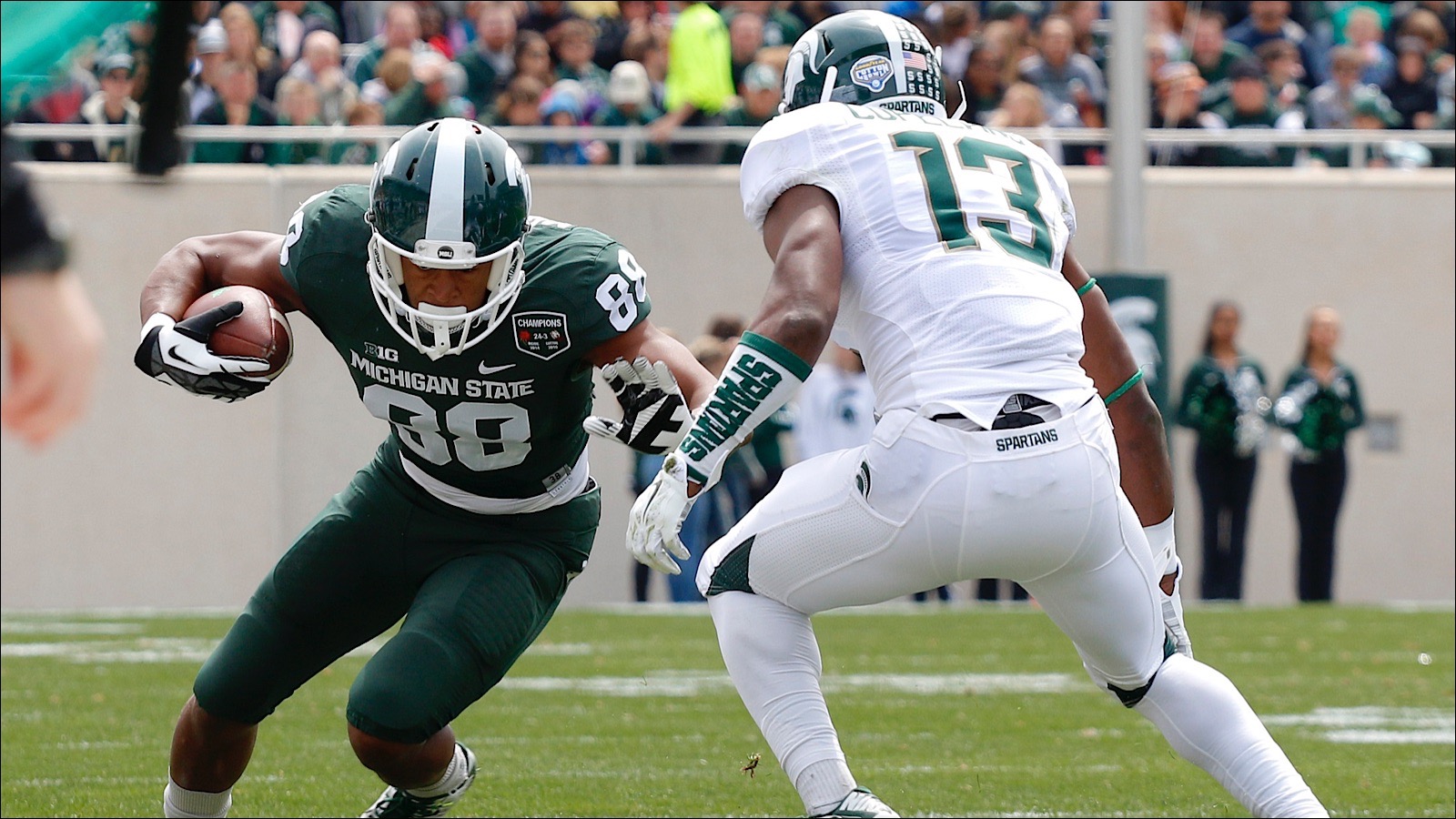 After a year in which the "No Fly Zone" showed some uncharacteristic vulnerabilities, Michigan State's secondary will have a new look in 2015.
Head coach Mark Dantonio might not know exactly who will fill the three open starting roles (safety R.J. Williamson is back after entering the starting lineup last season), but he can name a large group of candidates.
"Montae Nicholson is a star," Dantonio told the Detroit Free Press. "I think Demetrious Cox is really coming into his own. I would say Arjen Colquhoun played really good football in the spring. (Jermaine) Edmondson's playing, Darian Hicks has played a lot of football. I think Vayante Copeland is going to be a very good player, a lot of skill. Matt Morrissey's coming, too."
Dantonio did not rule out a freshman crashing the party, either.
The defensive back group that signed in February appears to be deep in its own right with Josh Butler of Mesquite, Texas, Kaleel Gaines of Frostproof, Fla., Tyson Smith of Orchard Lake (Mich.) St. Mary's, David Dowell of Lakewood (Ohio) St. Edward and Khari Willis of Jackson, Mich.
Powell, Butler and Smith were all rated four-star recruits by Scout.com.
(H/T Detroit Free Press)