Michigan State rips touchdown out of Notre Dame's hands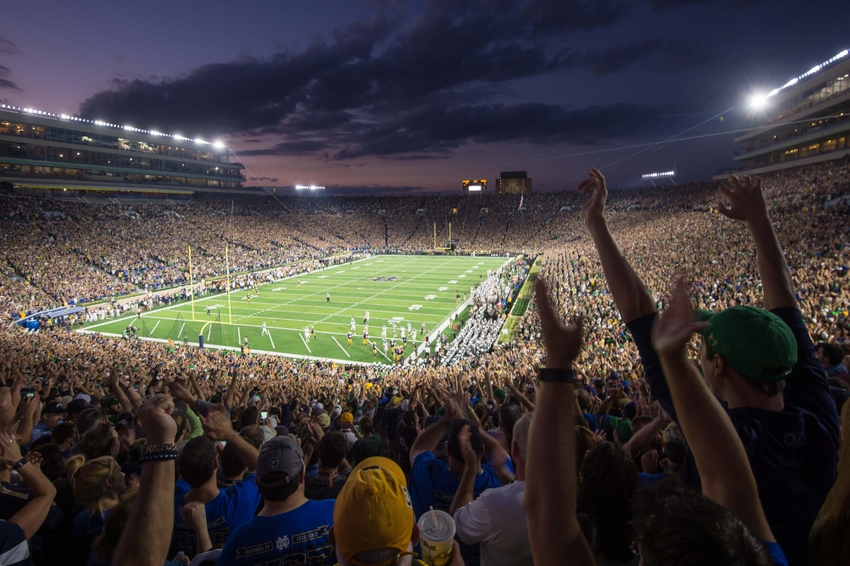 A Michigan State wide receiver ripped a touchdown out of Notre Dame's hands in what should've been an interception.
Michigan State and Notre Dame are clashing in South Bend in a primetime game between top-20 teams. Things went well for the Irish early on, getting a touchdown in their second possession of the game but things took a drastic turn after that.
Michigan State threw a 38-yard pass towards the end zone and it looked like cornerback Cole Luke was going to get a crucial interception.
Instead, Michigan State wide receiver Donnie Corley went all Randy Moss on him. He reached over him and ripped the football away from him to get the touchdown.
To add insult to injury, Michigan State went for the two-point conversion afterwards and converted it. That's not the way you want to give up points in a game.
Michigan State didn't even need the two-point conversion, it was early in the game and an extra point would've tied it up. That was just to rub it in and really drive the stake into the heart of the Irish as they tried to shift the momentum from the play.
Then, to add further insult to injury, the Irish fumbled the ball on their next possession.
This article originally appeared on