Michigan State Recruiting: Silent football commits for 2017 among us?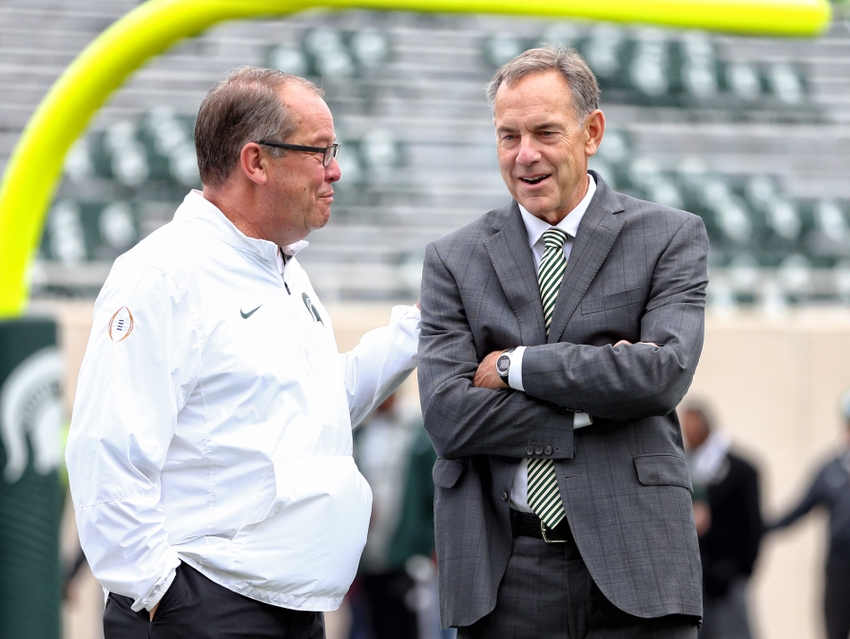 According to Rico Beard, Michigan State recruiting might get big boost soon with a couple of silent commits.
Everyone loves following Michigan State recruiting, especially when the 2016 football season has been going the way it is. Will there be a quick end to this slump with the addition of a couple of big-name recruits?
Must Read: MSU Recruiting: 5 bold predictions for November
According to Rico Beard who spoke to four-star 2017 pledge Hunter Rison, there are two silent commitments in the upcoming class.
That's a big deal for the program that it can continue to reel in fish while struggling — also able to hold on to its current pledges.
Who could these silent commits be, though? Well, there are a couple that come to mind and they were both at the Michigan vs. Michigan State game Saturday in East Lansing. Although I doubt it's him, Ambry Thomas was in attendance and loved everything he saw. He said that he saw an opportunity for him to come in and play right away.
The other was Deron Irving-Bey who has been high on Michigan State for some time now and could be close to making his decision. Michigan is also a finalist for him, though.
One dark-horse candidate that it might be is Ameer Speed, a three-star cornerback from Jacksonville, Fla. He was on campus for the first time and it seemed like he was impressed with the campus and coaching staff.
However, it doesn't necessarily have to be a kid who visited last weekend. KJ Hamler also comes to mind. Whoever these two guys are, Michigan State football could use some good news soon.
This article originally appeared on