Michigan State Recruiting: 4-star WR KJ Hamler commits to Penn State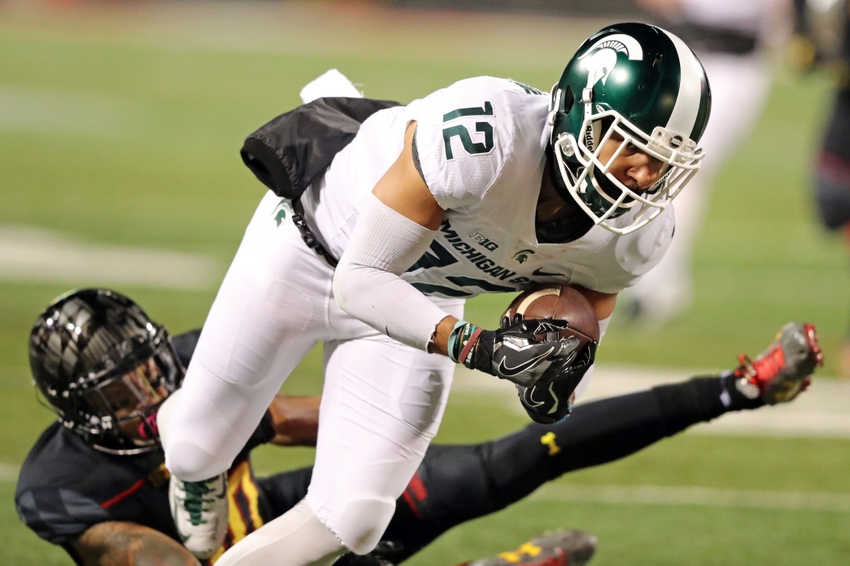 Michigan State recruiting missed out on four-star wide out KJ Hamler on Friday evening after he committed to Penn State.
Another day, another top recruit picking a school not named Michigan State. Unfortunately, it seems like Michigan State recruiting took another big hit as four-star wide receiver KJ Hamler committed to Penn State over the Spartans.
Must Read: MSU Recruiting: 7 must-get 2017 football targets
Not so long ago, it looked to be a two-team race between Oregon and MSU, but with the firing of Mark Helfrich, that seemed to change. Recent visits from to Nittany Lions' coaching staff must have swayed him in their direction.
While this is a tough miss for the Spartans, from my understanding, the staff may like someone, Lynn Bowden, just as much for the same type of slot/do-everything position. There's no concrete evidence of this and maybe Penn State just flat-out beat the Spartans for Hamler, but it was odd the way the tides turned so quickly.
Bowden might be the most electric recruit Michigan State is targeting in the class and if the Spartans can land him, the loss of Hamler won't hurt nearly as bad.
Hamler is coming off a major knee injury after transferring from Orchard Lake (Mich.) St. Mary's to IMG Academy in Bradenton, Fla. Oregon looked to back off after the injury, but the Spartans remained in close contact.
With Franklin's recent visit, Hamler changed his tune and committed to Penn State after it seemed like the Nittany Lions were an afterthought. He's ranked the No. 309 overall recruit and 44th-best receiver in the 2017 class.
Time for Mark Dantonio to go out there and find another receiver/athlete.
This article originally appeared on