Michigan State Recruiting: 4-star S Naytron Culpepper plans official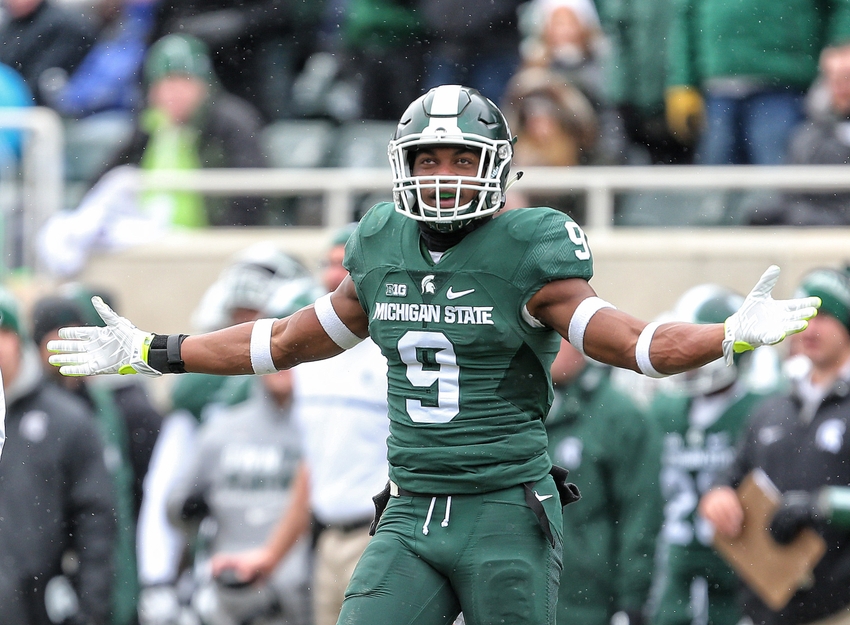 Michigan State recruiting is getting a big official visit from four-star safety Naytron Culpepper.
Despite having a horrid season, Michigan State recruiting hasn't suffered much, if at all. First off, the Spartans haven't lost any of their 2017 pledges and second, they're still in on a handful of big names for the class. One of those prospects happens to be four-star safety Naytron Culpepper.
Must Read: MSU Recruiting: 7 must-get 2017 football targets
Besides having arguably the best name in the class, Culpepper happens to be an elite prospect who could help out early on in the secondary. The struggles in the defensive backfield have been evident over the past couple of years and Culpepper would be a welcomed addition.
However, he is considered a Maryland-lean at the moment. He just took his official visit to College Park and reportedly liked what he saw. Playing for a defensive-minded head coach in D.J. Durkin has to be a positive.
Fortunately for the Spartans, he will be visiting East Lansing officially on the weekend of Jan. 13. He looks to be favoring the Big Ten with Indiana, Maryland and MSU accompanying South Carolina in schools currently pursuing him.
The Miami, Fla., native is ranked the No. 282 overall prospect in 2017 and 25th-best safety in the class. The Spartans already have Domonique Long committed, but Culpepper would complement him.
The 6-foot-0, 175-pound defensive back can also play corner. He has great ball skills and awareness and he's not afraid to come up and make a hit. He plays like a Spartan already.
This article originally appeared on