Michigan State Football: Weather report vs. Ohio State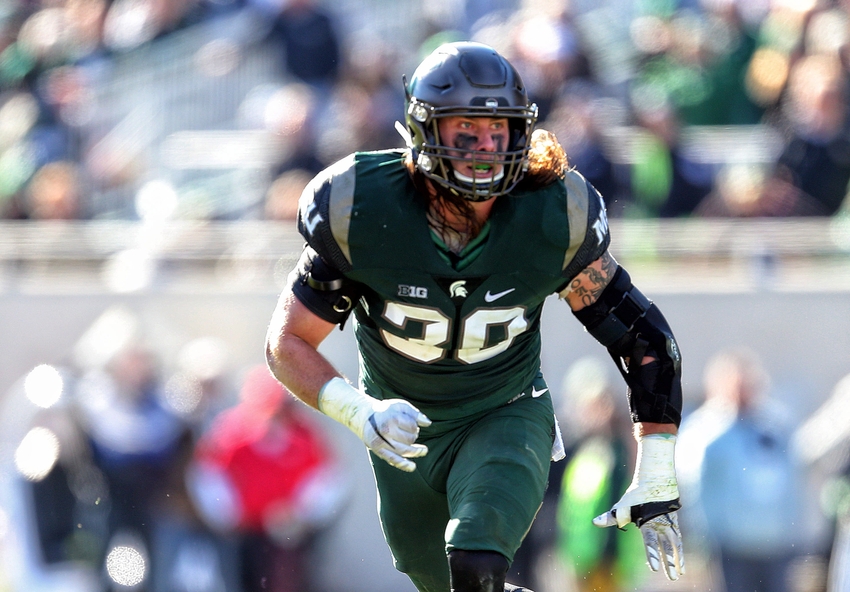 Michigan State football will host No. 2 Ohio State on Saturday and the weather doesn't look so great.
Ohio State brings it's National Championship and Big Ten East Division aspirations into East Lansing as Michigan State football has a great opportunity to play spoiler.
Must Read: Michigan State vs Ohio State: 5 bold predictions
Ohio State comes into East Lansing, ready for revenge for last year's slugfest in Columbus. The weather for the Spartans' games this year have been wonderful, however, Saturday's game will be reminiscent of last year. There will be rain and it be will rough weather no matter what the PA announcer says about it being a beautiful day for football.
Here's what the weather looks like on Saturday in East Lansing:
Weather at kickoff: 39°F, rain/snow mix, 49% chance of precipitation, 21 mph wind E/SE
Weather at 3:30: 37°F, snow showers, 44% chance of precipitation, 21 mph win E/SE
These games are meant for only the tough and hardened players. Michigan State and Ohio State have become a modern rivalry for the Big Ten and this weather may even the playing field on Saturday. MSU has, in the past, loved the sloppy weather and proven resilient in it while Ohio State floundered last year against the Spartans.
The ball will be slick and that may cause problems for the Buckeyes as they are typically in the shotgun. There could be multiple turnovers on both sides of the ball.  Look for the Spartans to stay under center and run LJ Scott every chance they get. The weather will be the x-factor in this game. It will be another interesting match up in this rivalry.
This article originally appeared on