Connor Cook posts touching tribute to former Michigan State teammate Mike Sadler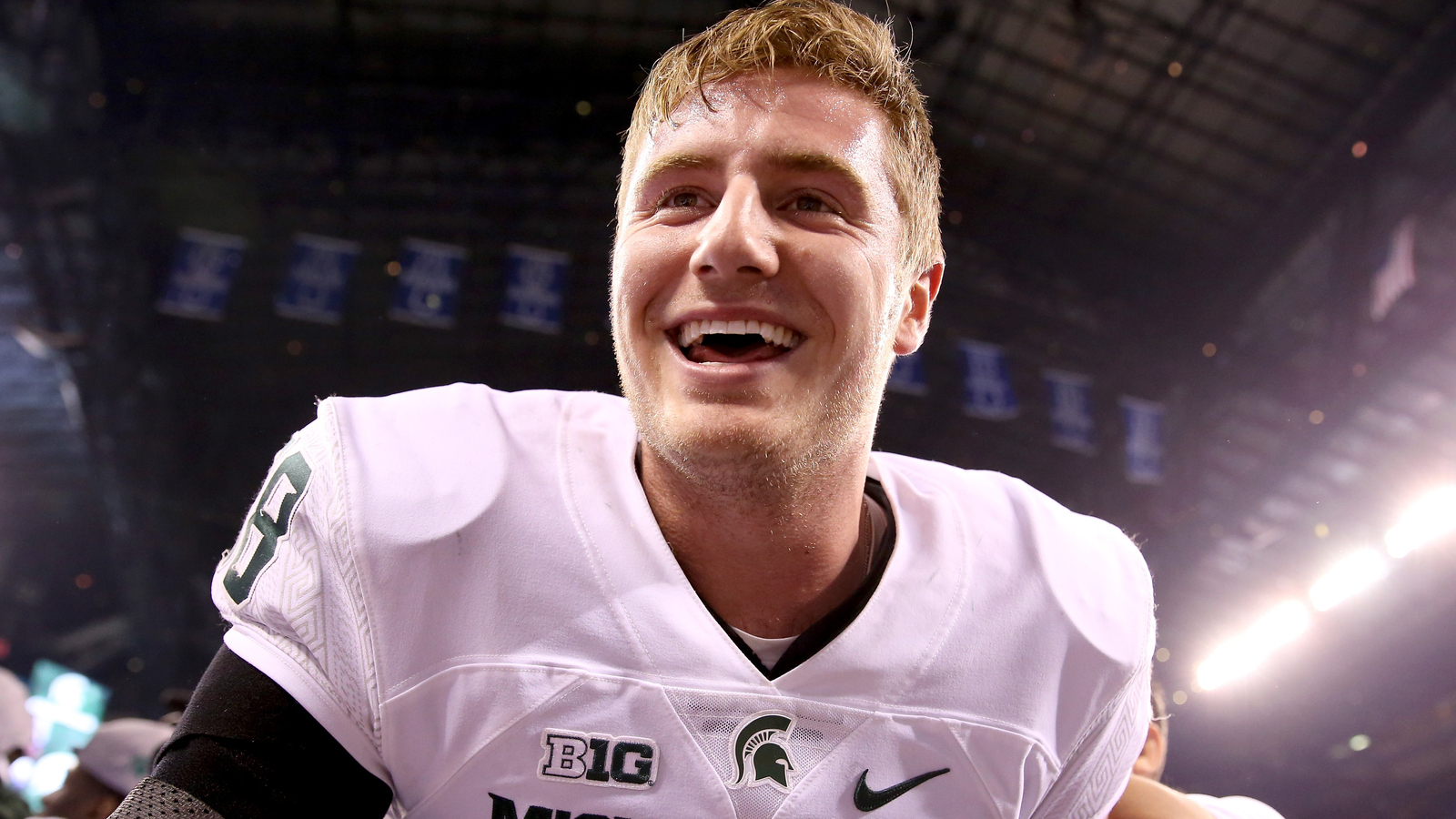 Tragic news struck the world of college football on Sunday, when it was announced that Nebraska punter Sam Foltz and former Michigan State punter Mike Sadler were killed in a car accident. LSU's Colby Delahoussaye was also injured in the accident, but has since been released from the hospital.
Clearly the news was awful, and came just hours before what was supposed to be a joyous time in the heartland, with Big Ten Media Days kicking off Monday afternoon. Instead, the focus will be on the tragic passing of two young men whose lives were taken too soon.
Since the news was announced, remembrances have rolled in for both Foltz and Sadler. That included former Michigan State quarterback Connor Cook — a teammate of Sadler — who weighed in with a touching tribute and a picture of the two on Instagram Sunday night.
It read:
Sadler was a four-year starter at Michigan State from 2011-2014 (Cook arrived a year after him) where he was part of three teams which won 11 or more games, including a Big Ten Championship run in 2013.
He was just 24 years old.