Michigan State Football: Malik McDowell makes right choice, declares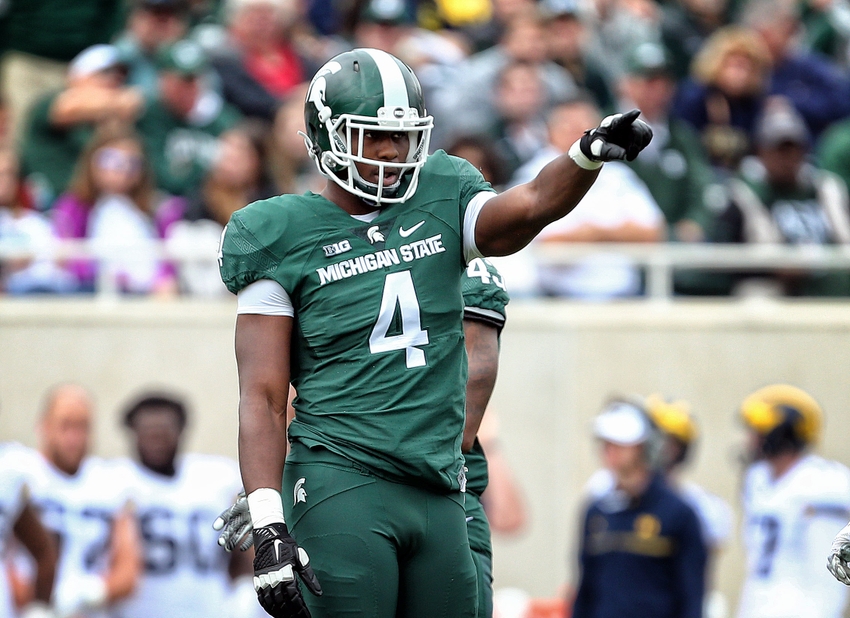 Michigan State football defensive line star Malik McDowell made the smart, and easy, choice by declaring for the NFL draft.
In the least shocking news of the year, Michigan State football star Malik McDowell has declared for the NFL draft after three seasons in East Lansing.
Must Read: MSU Recruiting: 5 bold predictions for December
The news broke on Monday night that he was hiring an agent and confirmed on Tuesday when he released a statement via Twitter.
McDowell's declaration should surprise no one and it's a very smart move on his part to make the jump while his stock is still mid-to-late first round.
Before the season, he stated that he wouldn't be going pro unless he was a surefire top-three pick, but everyone knew that would be a long shot. People were smart enough to grasp the idea of him leaving no matter what, but saying that to humor the doubters.
McDowell has had a down-year because of injuries and double-teams, but he was still a force when he was healthy. He finished the season with 34 tackles, 7.5 for loss and 1.5 sacks. There's a good chance he will be chosen within the top-20 picks and scouts love his size and aggressiveness.
Also, good for him saying he will come back to Michigan State to finish his degree, just like he promised his parents. He put in three solid years in the green and white and he's about to be rewarded with a nice NFL contract.
This article originally appeared on