Michigan State Football: Injury report vs. Rutgers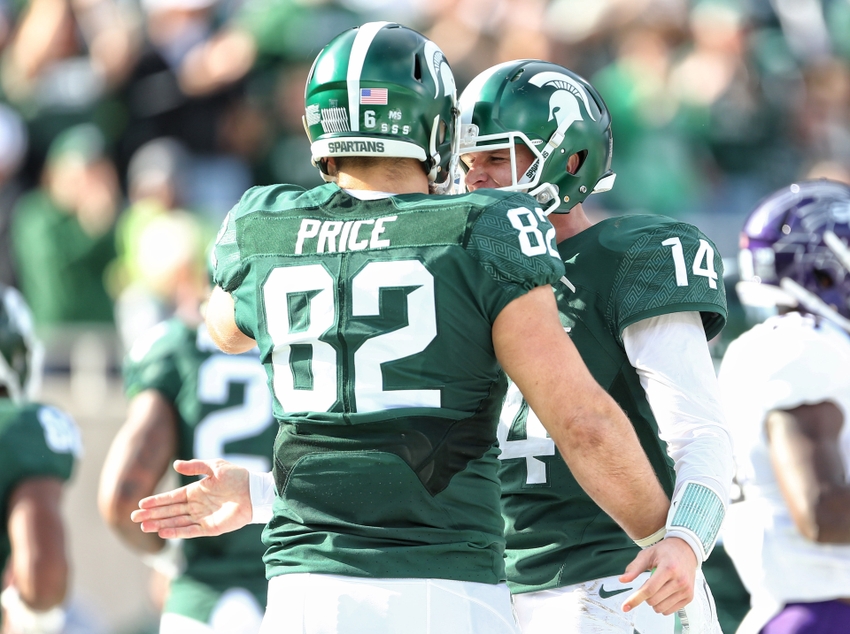 Who won't be playing on Saturday afternoon when Michigan State football hosts Rutgers in East Lansing?
When it rains, it pours. Nothing has rung more true than than saying in East Lansing for the 2016 Michigan State football team. Mark Dantonio has been struggling to get consistency from his guys and now the injuries are beginning to pile on.
Must Read: MSU Football: 5 bold predictions for month of November
This week's list of injuries might seem a little surprising compared to those from games past as Dantonio hasn't refrained from putting anyone and everyone on his report. The length of the minor to major injury report this week for the Spartans is incredible.
Here are the injury reports for both Michigan State and Rutgers on Saturday:
Michigan State:
Out: LB Jon Reschke (ankle), QB Brian Lewerke (broken left tibia), Vayante Copeland (broken foot)
Questionable: LB Byron Bullough (undisclosed), DE Evan Jones (undisclosed), CB Drake Martinez (undisclosed), S Grayson Miller (undisclosed), QB Tyler O'Connor (head), DT Malik McDowell (ribs/foot), OL Kodi Kieler (lower body), OL David Beedle (arm), S Montae Nicholson (undisclosed), S Khari Willis (undisclosed), WR Monty Madaris (undisclosed), Jamal Lyles (suspension)
Probable: WR R.J. Shelton (head), TE Josiah Price (head), WR Felton Davis III (lower body), LB Riley Bullough (undisclosed), CB Darian Hicks (arm), OL Brian Allen (undisclosed)
Rutgers:
Out: LB Greg Jones (neck), WR Janarion Grant (ankle), DL Quanzell Lambert (knee)
Questionable: RB Josh Hicks (personal), RB Robert Martin (undisclosed), DB Kiy Hester (leg), DB Ronnie James (undisclosed), OL J.J. Denman (undisclosed), DB Lawrence Stevens (undisclosed)
As you can see, neither team is near healthy coming into this one and luckily for both, there are only three games left in the year.
The Spartans especially are limping into the final stretch of the season with guys like Vayante Copeland, Jon Reschke, Tyler O'Connor, Riley Bullough, Malik McDowell, Montae Nicholson, R.J. Shelton and Josiah Price all being named on this week's report.
This article originally appeared on