Michigan State Football: Injury report vs. Ohio State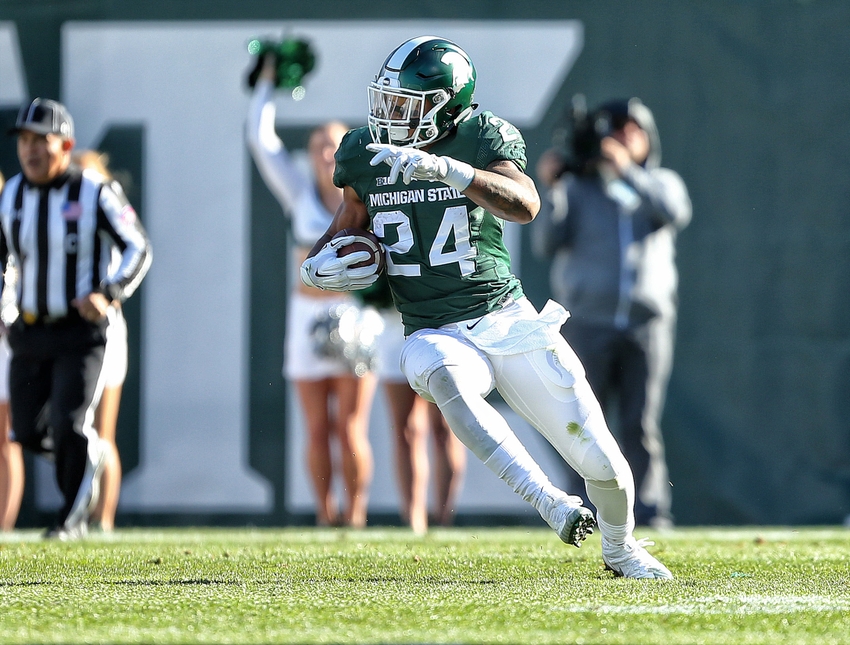 What does the Michigan State football injury report look like for Saturday's game against No. 2 Ohio State?
Injuries have bitten both Michigan State football and Ohio State hard this season. The Spartans have lost four players to season-ending injuries and all four were starters at their respective positions. Ohio State has also lost some guys for the year for various reasons.
Must Read: Michigan State vs Ohio State: 5 bold predictions
Michigan State and Ohio State will face off in one of the most underrated battles of the week as there's a reason these two have been considered the best modern rivals. Will either team be missing stars on Saturday?
Here are the injury reports for Michigan State and Ohio State on Saturday:
Michigan State
Out: LB Jon Reschke (ankle), QB Brian Lewerke (broken leg), Vayante Copeland (foot), OL Tyler Higby (broken ankle)
Questionable: RB Gerald Holmes (knee), DT Malik McDowell (ribs/foot), DE Auston Robertson (undisclosed), DE Evan Jones (undisclosed), CB Tyson Smith (undisclosed), CB Drake Martinez (undisclosed), DB Jalen Watts-Jackson (undisclosed)
Probable: FB Prescott Line (undisclosed), WR Felton Davis III (lower body), OL Thiyo Lukusa (illness)
Ohio State
Out: OL Isaiah Prince (knee), DL Tracy Sprinkle (knee), DB Cam Burrows (foot), DL Darius Slade (Achilles), LB Justin Hilliard (torn biceps), QB Torrence Gibson (suspension)
Doubtful: OL Demetrius Knox (foot)
Questionable: LB Dante Booker (knee), WR K.J. Hill (ankle), OL Malcom Pridgeon (undisclosed)
Probable: RB Mike Weber (shoulder), WR Dontre Wilson (undisclosed), CB Denzel Ward (undisclosed)
It's obvious that neither team will be at full strength on Saturday, nor even close to it. The Spartans lost another play to a season-ending injury against Rutgers last week as promising freshman guard Tyler Higby broke his ankle.
Will Malik McDowell play on Saturday? The Spartans will need his massive presence in the middle of the defense.
This article originally appeared on