Michigan State Football: Final score predictions vs. Rutgers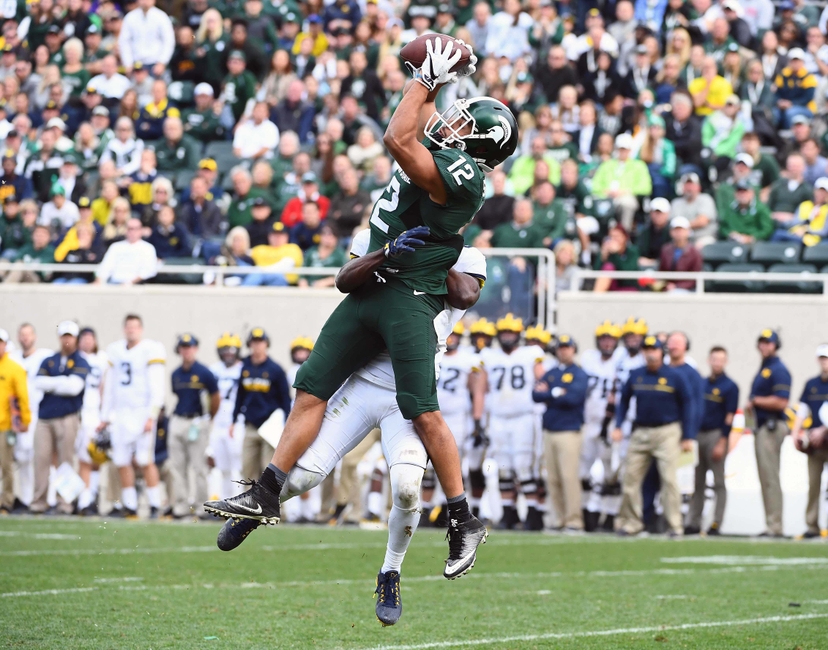 Michigan State football might be facing its last true chance to win a Big Ten game this season against Rutgers Saturday.
Another week with a favorable matchup and the Michigan State football team will look to finally hold on to an early lead. Against BYU, Indiana, Northwester, Maryland and Illinois, the Spartans held leads early on, but they quickly vanished.
Must Read: MSU Football: 5 breakout candidates vs. Rutgers
If this team is going to win its first conference game, it will need to pounce on Rutgers early without looking back. Will this finally be the week we see a Michigan State victory on the gridiron for the first time since September?
Here are our staff's predictions on the matter.
Connor Muldowney: It has been an ugly season. Just flat-out awful. However, the Spartans have a realistic shot at winning their first conference game this weekend against Rutgers. The Scarlet Knights are also 2-7 and the Spartans should have no problem putting points on the board, but Tyler O'Connor will struggle yet again. It will be up to LJ Scott to resurrect this offense and he will do so by finishing with another 100-yard game. The Spartans will be winless (in conference play) no more.
Final: Rutgers 20, Michigan State 24
Daniel Gottschalk: Well this is it. This is Michigan State's last realistic chance at winning a Big Ten game this season. It's hard to believe it's come down to this after winning the Big Ten just one year ago, that Spartan fans are hoping they just beat Rutgers. MSU should have beaten Illinois last week, but this team seems like it's forgotten how to win, even if wins statistically. We all know they are better than Rutgers, but can they put forth a winning performance and actually beat them? I'm going to say they do, at least this time.
Final: Rutgers 21, Michigan State 31
Andrew Erdman: If Michigan State can't beat Rutgers, then this season is officially the worst in Michigan State history. I've been waiting for this team to play pissed off and just completely dominate the opponent. Do I think it'll happen Saturday? No. but I do think State will get the win.
Final: Rutgers 16, Michigan State 24
Stephen Robb: Rutgers has had its struggles since entering the Big Ten. The Scarlet Knights almost beat the Spartans last year in New Jersey, but I am predicting that Michigan State finally snaps its seven-game losing streak against them Saturday. Tyler O'Connor will again get the start, but it will be Damion Terry seeing time under center that will move the ball. It will be a close game yet again, but MSU pulls it out. LJ Scott will have a bounce-back game and Donnie Corley will get rolling again.
Final: Rutgers 17, Michigan State 21
This article originally appeared on