Michigan State Football: Betting odds vs. Ohio State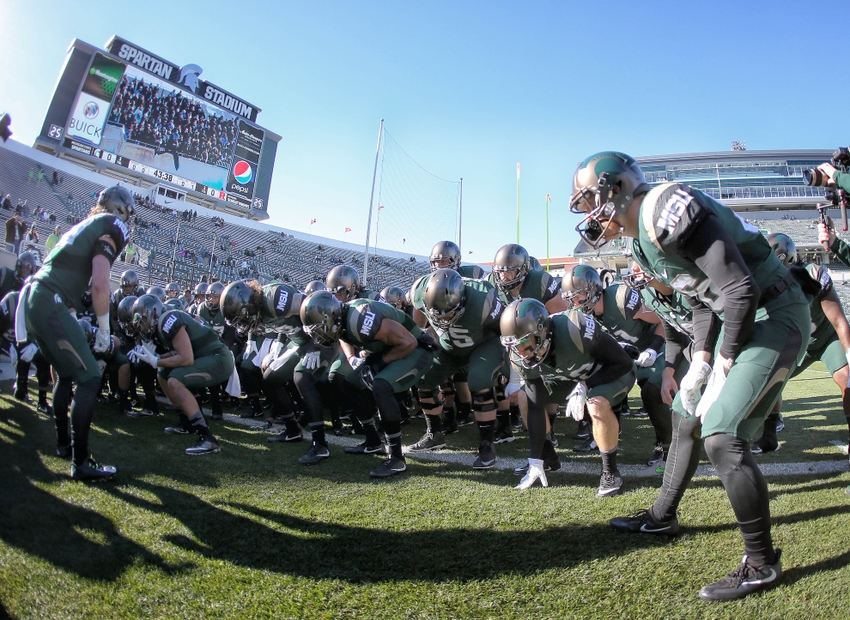 What do the betting odds look like on Saturday afternoon for Michigan State football's big game again Ohio State?
Hoping for some good luck on Saturday, Michigan State football will try to take advantage of poor weather in East Lansing. Eerily similar to the poor conditions of last year's matchup, the Spartans and Buckeyes will be battling it out in freezing temperatures with plenty of precipitation falling.
Must Read: Michigan State vs Ohio State: 5 bold predictions
No matter what the weather looks like, it's pretty clear that Ohio State is the overwhelming favorite in this one. The Spartans are just 3-7 on the season while the Buckeyes are 9-1 and looking to win the Big Ten East and make the playoff for the second time in three years.
It hasn't been the best season for the Spartans, but a win over No. 2 Ohio State on Saturday could make up for the first 11 weeks of pain and suffering. Can the Spartans pull of an major upset Saturday?
Here are what the betting odds look like for Saturday's big game:
Point Spread: Ohio State -22
Over/Under: 51
This is the biggest spread in favor of an opponent at Spartan Stadium since the Michigan game a few weeks ago and we all found out that the Spartans don't quit easily. This team won't fold just because it's an underdog by 20-plus points.
While 22 points might seem right for where each team stands at this point in the season, the Spartans have enough talent to make this one close and even pull off a mammoth upset.
This article originally appeared on