Michigan's Jourdan Lewis seals game vs Wisconsin with interception of the year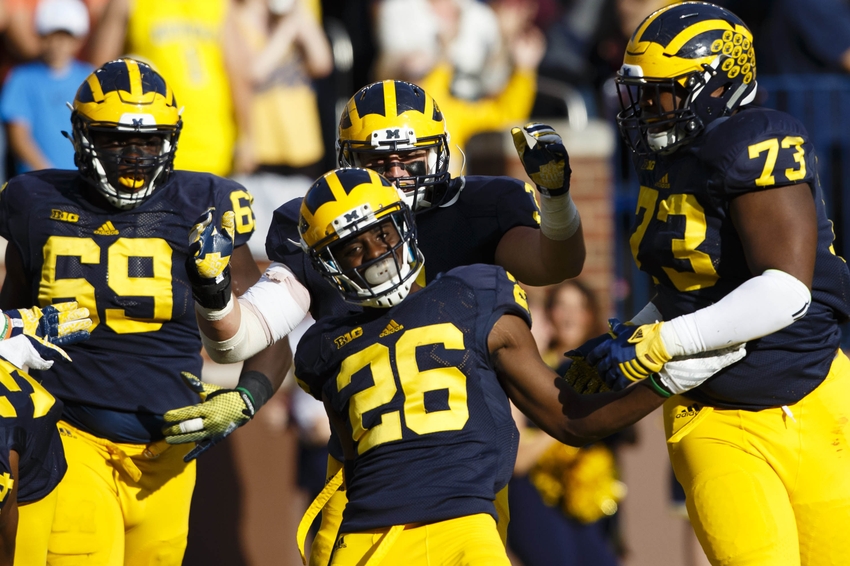 Michigan Wolverines cornerback Jourdan Lewis made the most absurd interception of the year to seal the victory on Saturday against the Wisconsin Badgers.
The Wisconsin Badgers and Michigan Wolverines came into Saturday ranked in the Top 10 of AP Poll. Only one team would survive in the wild matchup, which unsurprisingly turned into a defensive battle.
Michigan only needed 14 points to pull off the victory against the Badgers on Saturday. The defense held the Badgers to just a touchdown, forcing Alex Hornibrook to throw three interceptions.
One of the brightest stars of the game for the defense was cornerback Jourdan Lewis. Even though he's just 5'11" and 186 pounds, he made a number of big tackles when the Wolverines needed a stop. He also just so happened to have arguably the most impressive interception in college football this year.
With the Badgers trying to tie the game in the final two minutes, Hornibrook tried to find his receiver deep. Lewis was all over the receiver and leaped up to make an absurd one-handed catch. You can watch the play in the video below.
Lewis has been generating a lot of NFL draft buzz as a potential All-American defensive back. Plays like this are definitely going to help out his draft stock. Even though the interception was incredible, scouts will also be impressed with Lewis' willingness to wrap the ball carrier up despite his smaller frame.
As for the Wolverines, this was a huge win to stay undefeated at 5-0. They still have games against teams like Michigan State and Ohio State this season, but the Wolverines are looking like a potential national title contender.
This article originally appeared on