Michigan, Ohio State and Penn State dominate uniform rankings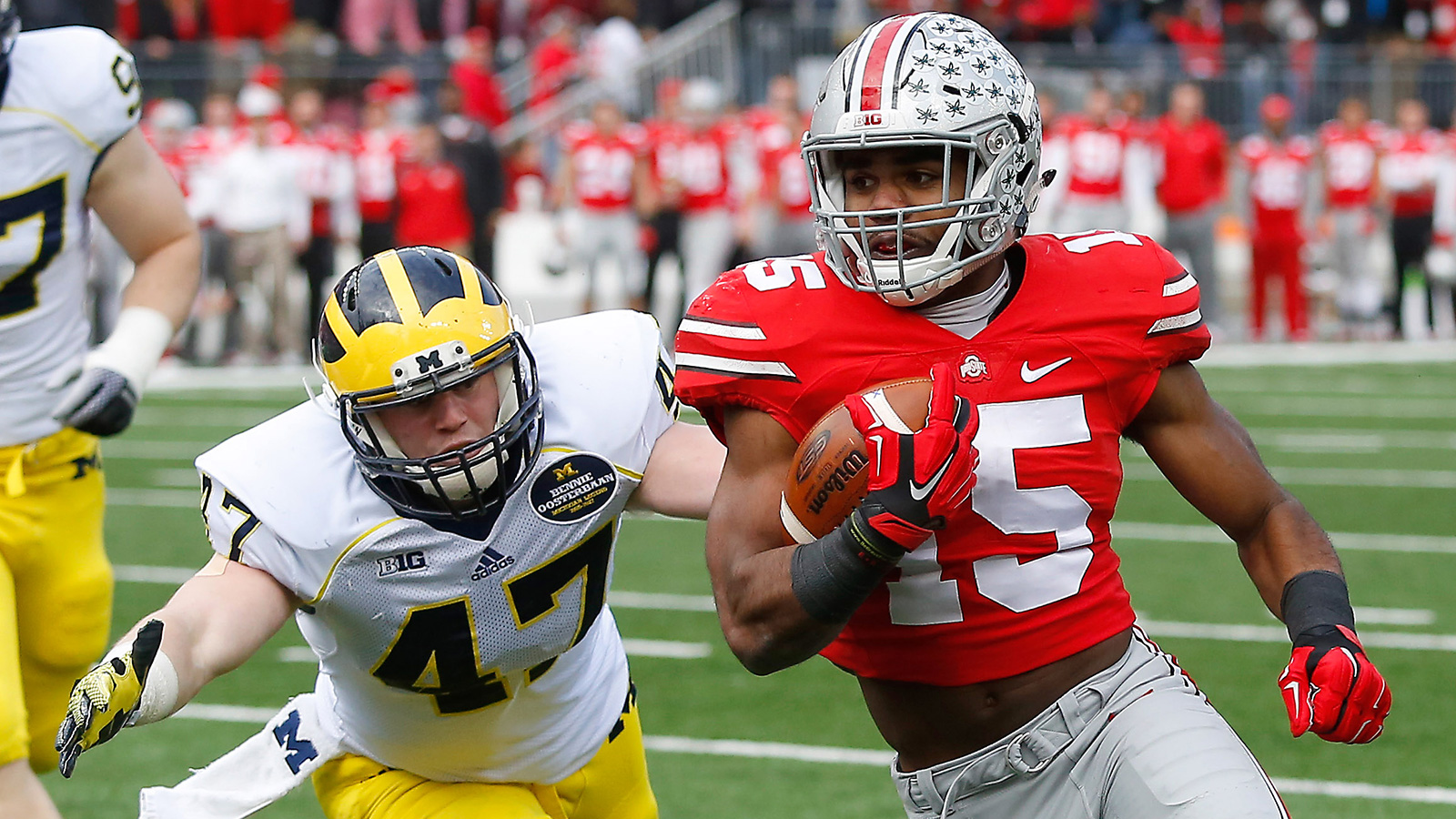 Michigan has not won a Big Ten football crown in over a decade, but the Wolverines can claim the top spot in at least one area already this year.
BTN.com polled a panel of college football media members (including Bruce Feldman of FOX Sports) to find out which is the best uniform in the Big Ten and Michigan ended up at No. 1.
The Wolverines got four of eight first-place votes to edge Ohio State, which came in No. 2 with only one first-place vote but five for second place.
Penn State's simple blue and white togs garnered three first-place votes but none for second, leaving the Nittany Lions in third place when all of the points were tallied.
The Wolverines, Buckeyes and Lions ran away with the competition, averaging a score of 20 points while fourth-place Michigan State had 41.