Michigan Football: Why Winning the Orange Bowl Matters for Wolverines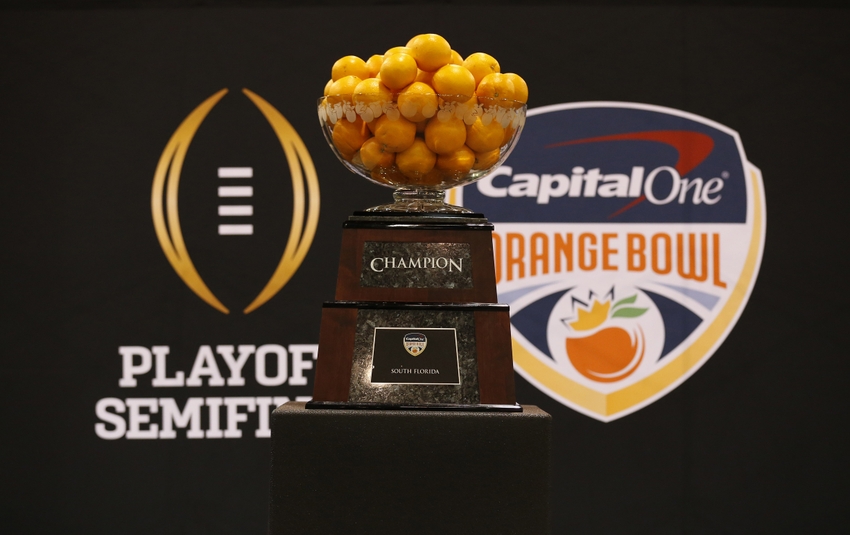 Playing in the Orange Bowl may seem like a disappointment to some, but it gives Michigan football a chance to achieve things it hasn't in over a decade.
There are many that believe Michigan football is among the top-four teams in college football. Yet, after two losses on the game's final play, the Wolverines didn't do enough to make the College Football Playoff.
That forced sixth-ranked Michigan to settle for the Orange Bowl. The Wolverines will battle 11th-ranked Florida State with a chance to achieve plenty.
Yes, everyone was hoping for a Big Ten Championship, a win over Ohio State and a playoff berth. But it didn't happen. Now, it's time to focus on what the 2016 Wolverines can still accomplish.
For starters, this team can become just the 10th team in the history of Michigan football to win 11 games. Considering the Wolverines have fielded 127 squads, that's pretty impressive.
In fact, despite all the success Michigan football has had over the past few decades, they have won 11 games just four times in the last 30 years (1986, 1997, 2006, 2011).
But winning 11 games isn't the only thing Michigan football can do with a win.
A victory over No.11 Florida State, especially an impressive one, would give the Wolverines a legitimate chance to finish in the top 5 of the final AP poll for the first time since 2000, the last time UM won the Orange Bowl.
I know in the playoff era, people care less about rankings about bowl victories. But, the AP poll is still widely respected and a win would at least keep Michigan in the final top 10 for the sixth time in the last 20 years.
Michigan Basketball: Moritz Wagner Saves The Day in Wolverines Win over Texas
Regardless of what anyone says, getting into the Orange Bowl is a good achievement. Michigan has played in only one major bowl game since 2006 (2011 Sugar Bowl) and won just two since capturing the Rose Bowl and National Title in 1997.
Getting to these games is a big deal, but winning them is also important too. To me, games like this are a measuring stick.
Since Michigan and Florida State will kickoff the New Year's Six games Dec. 30, in front of a national audience, it will give the Wolverines a great platform for their program.
Head coach Jim Harbaugh is still trying to build UM into a national power, but the job isn't done. Beating teams like Florida State, which is playing in its fifth straight major bowl game, will help.
In my humble opinion, it would also be Harbaugh's best win at Michigan. FSU is a big-time program and it's time the Wolverines prove they are too.
Wins over Wisconsin, Penn State and Colorado (all at home) don't get you there. But beating a national power, at a (semi) neutral site, in a major bowl does. Or at least, it's a step in the right direction.
A win also avoids closing the season with three losses in four games and sends this substantial senior class out with a win.
So while it's not be the playoff game we wanted, the Orange Bowl still matters, especially for Michigan.
This article originally appeared on