Michigan Football: What Would Be A Successful Season for Wolverines?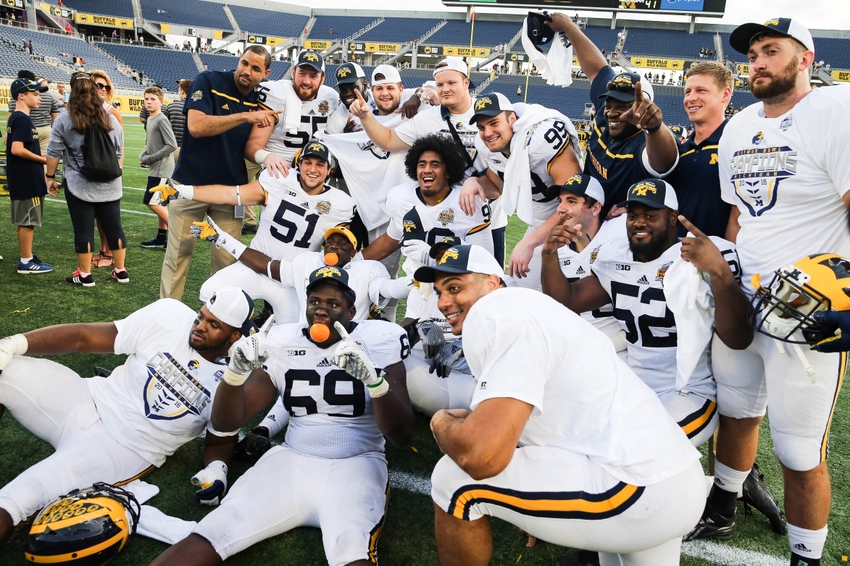 There is plenty of hype surrounding the Michigan football team this season, but what would be deemed a success in 2016 for the Wolverines?
After an impressive first season as head coach of Michigan football, Jim Harbaugh has Wolverines fans thinking big. And after opening the season ranked No. 7 in the AP poll, fans aren't the only ones.
There are a lot of reasons for optimism this season. Michigan football has a talented roster, plush with NFL talent. The Wolverines also have a premier head coach, a talented staff and a schedule that for the most part, is pretty manageable, outside of three difficult road games.
Yet, after winning 10 games a season ago, what do the Wolverines need to accomplish this season to have it defined as a legitimate success? Obviously, winning the Big Ten East, the Big Ten Title or the National Title would qualify.
But outside of those accomplishments, what could Michigan football do in 2016 to make it a successful season?
To me, it's all about getting Michigan back among the elite programs in college football. And while the Wolverines would certainly do that with a conference title or a berth in the College Football Playoff, those aren't the only ways to achieve that objective.
For starters, Harbaugh and the Wolverines need a defining win.
Certainly, Michigan football had some nice victories last season, beating ranked opponents Northwestern, BYU and Florida. However, in its biggest games against Michigan State and Ohio State, the team fell flat on its face.
Thus, beating one of the big boys from the east division should be the first objective. Even if the Wolverines go 11-2, but lose to both the Spartans and Buckeyes, I'd struggle to call that a success or a step forward.
Beating teams like Wisconsin, Penn State and Iowa would be nice, but beating those teams doesn't make you a powerhouse or change perceptions. It takes beating the Buckeyes or Spartans to do that.
Certainly, every Michigan fan wants a win over Ohio State. That by itself, would make 2016 a success. However, if that doesn't happen, the Wolverines can still have a great season.
Knocking off the Spartans, winning double-digit games and playing in a New Year's Six Bowl, would be a great campaign.
Anything less than that, in my eyes, is a massive disappointment.
Fans may want more, but 10+ wins; beating the Spartans and a New Year's Six berth would be more than enough for Michigan to reclaim its spot among the nation's elite. And that, above all else, should be the Wolverines' primary objective in 2016.
This article originally appeared on