Michigan Football vs. UCF: How To Watch, Storylines, More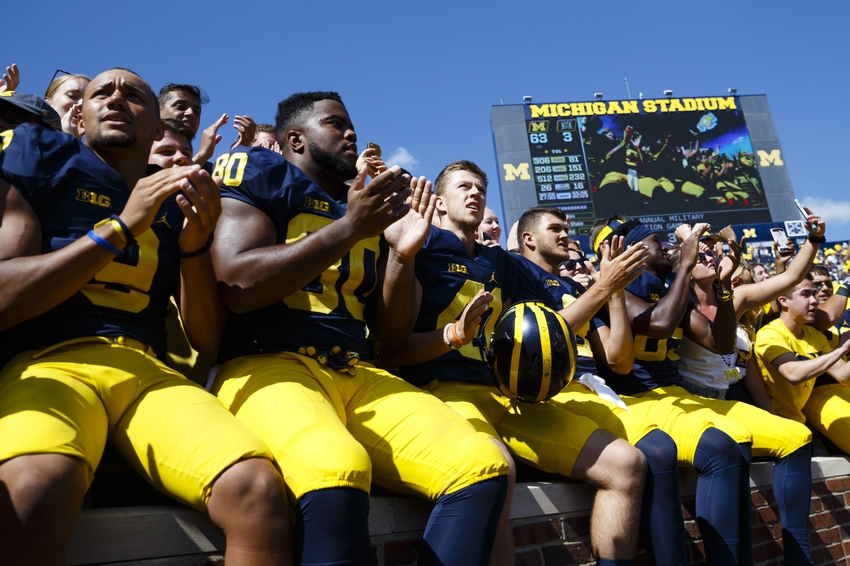 Michigan football is going for a 2-0 start to the 2016 season against UCF. Here's how to watch, what to expect, storylines to keep track of, and more.
The weight of the world, in the form of expectations, is on the collective shoulders of the Michigan football program this season, and a statement win against UCF on Saturday would hopefully do a little something in the department of proving what the Wolverines are all about.
Of course, a "statement win" against UCF would look a little different than, say, a statement win against Michigan State or Ohio State. This could be a statement win in the sense that Michigan might be tested a little more than it was a week ago against Hawaii, thus giving us a few more opportunities to see what that actually looks like.
As has been said numerous times, the Knights didn't win a single game last season. It was ugly. No need to fear, though, for UCF now has offensive guru Scott Frost on its side, an advantage that may not come to fruition this season, but soon.
Game Info
Game 2: Michigan vs. UCF
When: Noon EST
Where: Michigan Stadium, aka "The Big House" (Ann Arbor, Michigan)
TV: ABC
Stream: WatchESPN
Radio: WWJ (950 AM) in Detroit
Spread: Michigan -36.5 (Bovada)
Over/Under: 54 (Bovada)
Who are the Knights?
UCF is a team on which not many people are comfortable with slapping predictions. The Knights, for the most part, looked good against South Carolina State last week, but what's that worth?
Just know that UCF wants to spread you out and move fast on offense, and then its defense thrives on creating turnovers.
This week's coverage
It really doesn't look like there's reason to fear for Michigan's fate on Saturday.
This article originally appeared on