Michigan Football vs Penn State: Injury Reports Positive for Wolverines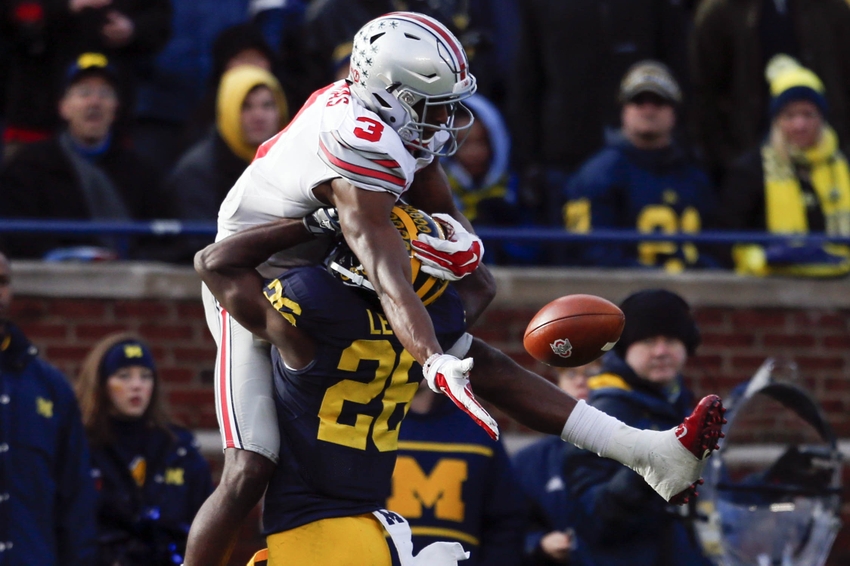 After missing some key players due to injury in recent weeks, the Michigan football team got some good news this week.
This time of year, injury reports are always important. But this week, the Michigan football team got positive reports on some key players, which means the Wolverines are just about at full strength.
Of course the player missed the most by Michigan, is All-American corner Jourdan Lewis.
Yet, Lewis is listed as probable and after looking good in practice this week, signs are pointing towards him making his 2016 Michigan football debut Saturday at the Big House.
Lewis should help a secondary that has allowed some big plays in recent weeks. And with Penn State coming in averaging more than 270 yards per game through the air, his return is just in time.
However, Lewis isn't the only big-name Michigan football player that's been sitting out. Defensive end Taco Charlton also missed the last two games, but like Lewis, should play Saturday.
No In-Editor Preview for 120 Sports Videos
Video Details
ID: 202887440
Source: 120 Sports
With Charlton sidelined against Colorado, the Wolverines registered 23 quarterback knockdowns, so it's not as if the Wolverines have struggled. But with Charlton back in the rotation, Michigan's defensive line should be even better.
"God willing and the creek don't rise, we'll get Jourdan back, Taco back, (linebacker) Noah Furbush is back practicing," Harbaugh said Thursday. "If all goes well, they'll be playing."
Quarterback Wilton Speight is also listed as probable, which means his injury against Colorado doesn't appear too serious.
Speight struggled against Colorado after taking a big hit and his health was was questioned as some believed the injury made him ineffective. On the other hand, running back Drake Johnson will likely be out again this week, yet for the most part, Michigan football is healthy and ready to go.
Hopefully, for the Wolverines' sake, it stays that way.
This article originally appeared on