Michigan football players re-enact Lion King's 'Circle of Life'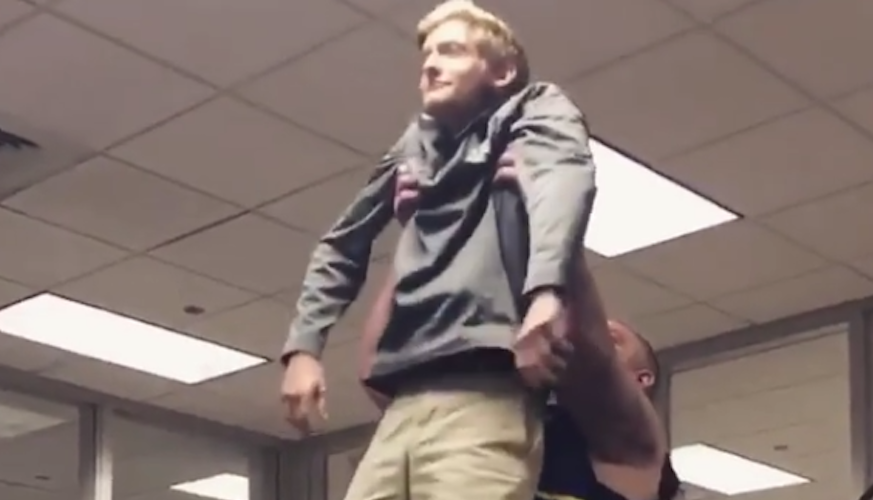 A very important ceremony took place on Wednesday inside the trainer's room at Michigan's Schembechler Hall where a blonde guy got held out as the rightful king — as in the "Circle of Life" scene from Disney's "The Lion King."
Quarterback John O'Korn plays the bird (I believe Zuzu) while 6-foot-5, 305-pound lineman Kyle Kalis takes the role of Rafiki.
You're on your own for "why" but it's pretty funny. Also, who is this young king? An assistant trainer? Some innocent high school kid taking summer classes?