Michigan Football: How To Navigate Thanksgiving Political Talk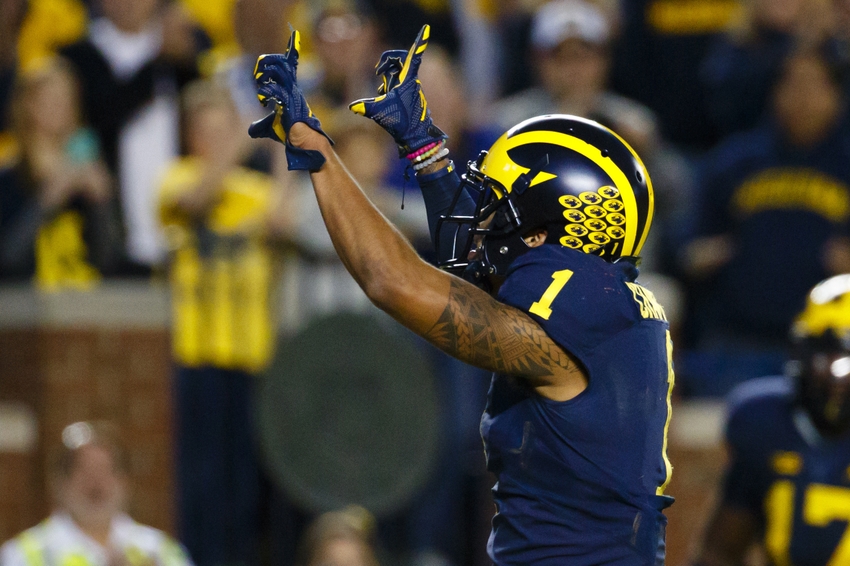 You're going to a family Thanksgiving, and things will naturally get political. Here's how to bring the conversation back to Michigan football.
There's a pretty big game this weekend. It's Michigan football's chance to knock off Ohio State for the first time since 2011 and go to the Big Ten title game.
Unfortunately, we also just crossed the finish line of a grueling and divisive election season. If you're lucky enough, everyone and their political beliefs will be in harmony, and you can just participate in group think for the afternoon.
It's much more likely, though, that your family is divided. Uncle Doug voted for X, Aunt Cathy voted for Y, you voted for Z, and some people just didn't vote at all. These are fertile grounds for political conversations, and they're probably going to be charged.
As a Michigan fan, your job is to constantly bring the conversation back to Michigan or football in general. It's tricky, but it can be done.
I'll present a list of likely topics/statements to be brought up at your family Thanksgiving and give you a handy guide to taking those conversations in a positive direction.
Ranking the 10 best college football rivalry games
1. I believe we need a strongly funded military, which is why I voted for X.
Your response: "I completely agree, which is why I've been supporting Michigan's offensive line all season. Their defense strategy has been largely effective under General Tim Drevno."
2. I can't trust anyone who handles classified material like that.
Your response: "That's understandable, and it's why I supported Jim Harbaugh's decision to not share tape from the Michigan spring game with Hawaii before the first game of the season. That's valuable information, and it needed to be protected."
3. I believe in voucher programs to support school choice.
Your response: "School choice is an absolute necessity in recruiting. Opening up every possible option to student-athletes helps diversify talent throughout college football."
4. I can't believe the Senate isn't moving on a Supreme Court nominee.
Your response: "The high-ups at Michigan were very efficient and effective in targeting and then acquiring Jim Harbaugh from the 49ers after Brady Hoke was fired."
5. We're spending too much money on public assistance.
Your response: "Dave Brandon once did something similar by giving two free tickets to the Michigan-Minnesota game if you purchased any two Coca-Cola products in the student union."
6. I can't believe the so-and-so's are going to have complete control in D.C.
Your response: "Coming into this season we thought the Big Ten East was going to have complete control of the conference, but Wisconsin and Nebraska had a couple good seasons in the West to balance things out."
7. I don't know why everyone thought it was cool to support the outsiders this year.
Your response: "Penn State and Colorado have been outsiders all season, and they're only recently getting the recognition they deserve. By the way, Michigan beat them both."
8. I don't like all this "Black Lives Matter" stuff.
Your response: "Michigan's defense apparently doesn't think quarterbacks' lives matter because they've knocked out multiple starting quarterbacks this season."
9. We don't need all these environmental regulations.
Your response: "The NCAA found it necessary to regulate satellite camps earlier this year by outlawing them, but luckily that decision was overturned."
10. Y would have made a much better president than X.
Your response: "There was a dispute within the Michigan fan base about whether to go after Les Miles or Jim Harbaugh after Brady Hoke was fired. Michigan has 10 wins, and Les Miles doesn't have a job."
Hopefully this will be helpful for you this week.
This article originally appeared on