Michigan Football Has Ridiculous Win Probabilities Rest Of The Season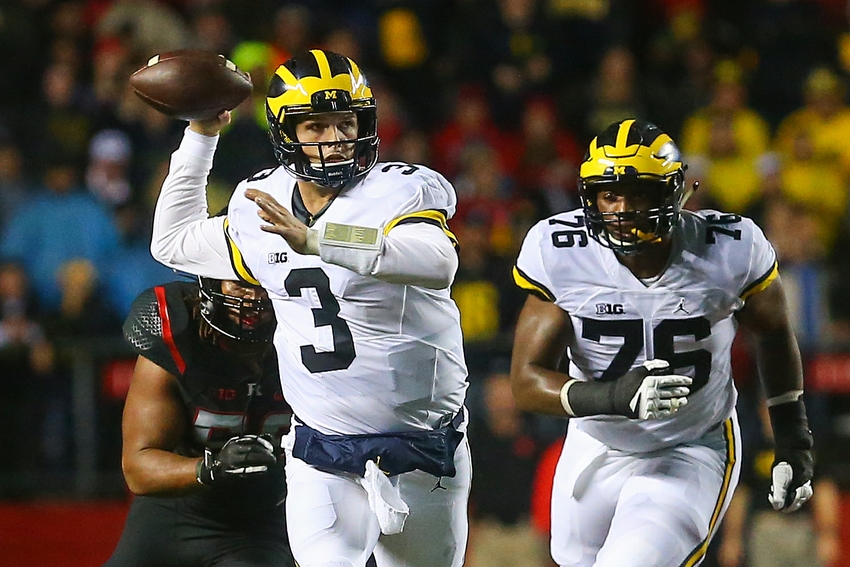 Wasn't the second half of the season supposed to be more difficult than the first for Michigan football? If so, win probabilities don't reflect it.
The rage before the season was how Michigan football would be able to roll through the first half of the season in pretty good shape before reaching a more demanding slate in mid-late-October.
Six games into the season, though, that's not true.
What the Wolverines have instead is a set of six games that looks a lot like the first six they've already played. That's even including Ohio State; after watching the Buckeyes and Wisconsin last weekend, it's safe to say they're not terribly far apart.
Both ends of the schedule even have a trap game. It was Colorado in the first half, now it's Indiana in the second (at leas that's what I'm arguing).
Michigan Football vs Illinois: 3 Predictions for the Wolverines
Weird how we think we have everything figured out before games are even played, and then all the sudden we're back at square one trying to learn it all over again.
Here's what this change means: Michigan now has some ridiculous win probabilities moving forward.
The two main sources of this are ESPN's Football Power Index (FPI) and Bill Connely's advanced metrics: S&P+ (as found on Football Outsiders and Football Study Hall).
ESPN's FPI gives Michigan a projected record of 11.7-0.8 (No. 2 in the country) and a 35.2 percent chance of winning out this season. It also gives the Wolverines a 46.1 percent chance of winning the Big Ten. The most intriguing part is how lopsided FPI is projecting the majority of Michigan's remaining games to be.
Here's the rest of the schedule (with FPI's win probability in parenthesis).
vs. Illinois (98.6%)
@ Michigan State (95.7%)
vs. Maryland (97.5%)
@ Iowa (89%)
vs. Indiana (97.7%)
@ Ohio State (49.5%)
Outside of Ohio State, the best chance a team has of beating Michigan is Iowa at 11 percent. Then the game against the Buckeyes is practically a coin flip.
S&P+ metrics are even more favorable.
vs. Illinois (99%)
@ Michigan State (97%)
vs. Maryland (98%)
@ Iowa (92%)
vs. Indiana (96%)
@ Ohio State (61%)
The big change here is obvious: Michigan goes from being not favored to having a 61 percent chance of beating the Buckeyes (S&P+ projects a win margin of five points).
According to S&P+, Michigan has a 42 percent chance of finishing the regular season at 11-2 and a 51 percent chance of finishing 12-0. As an added bonus, the Wolverines aren't projected to allow double-digit points to teams other than Iowa (11) and Ohio State (20.8).
Because of the drop-offs experienced by both Michigan State and Iowa this season, the second half of Michigan's schedule is suddenly not nearly as daunting as we originally thought.
This article originally appeared on