Michigan Football: Get To Know The Maryland Terrapins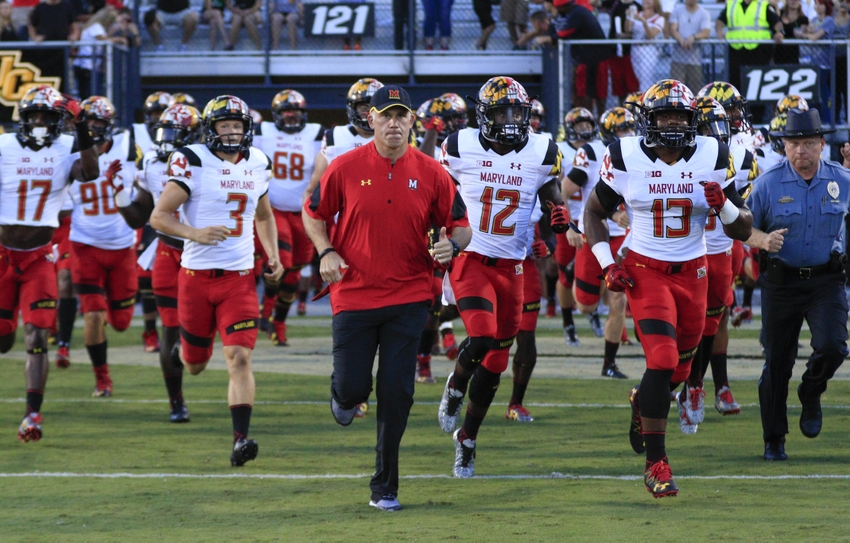 Led by former Michigan football defensive coordinator D.J. Durkin, Maryland travels to Ann Arbor this Saturday looking for an upset.
Indiana ran at will against Maryland last week to the tune of 414 yards, which is excellent news for Michigan football this weekend.
Since the Terrapins pasted Purdue 50-7 to open Big Ten play, the wheels have come off of the defense. Penn State and Minnesota moved the ball easily, too, before Maryland hit rock bottom on Saturday against the Hoosiers.
It is not the narrative a rebuilding program wants heading into its toughest stretch of the season. Over the next three weeks, Maryland plays at Michigan, vs. Ohio State, and at Nebraska. None of those games look winnable for the Terps.
At 5-3 and a final game against Rutgers, Maryland is probably bowl eligible. Hard to imagine the Terps not beating the Scarlet Knights for win No. 6.
College Football Playoff Live Stream: Watch First Rankings Release Online
Is that all they want? Or can former Michigan defensive coordinator, and now Maryland head coach, D.J. Durkin pull off an upset?
They'll have to get off the field. Indiana had six scoring drives over 75 yards last week. The Hoosiers' most effective weapon: the wildcat. Expect Jim Harbaugh to utilize Jabrill Peppers this week and force the Terps to prove they can stop him.
By the same token, Michigan had a poor offensive second half in East Lansing. Sometimes the best medicine to combat that is a return to basics. Michigan will try to run the ball early against Maryland.
Maryland's offense is in better shape than the defense. It racked up over 500 total yards against Indiana in the loss.
Quarterback Perry Hills has a higher passer efficiency rating than Wilton Speight and J.T. Barrett. He has split time with true freshman Tyrell Pigrome because of a shoulder injury.
Taken into account, Hills' stats are impressive with a touchdown-to-interception ratio of 10-3. Tyrell Pigrome started against Minnesota, an ugly 31-10 loss, but he is a dual-threat option, something that has caused Michigan's defense fits in the past. Coming off a week where the Wolverines gave up over 400 yards of offense, two quarterbacks with varied skill sets will be a challenge.
The Terps' offense has skill position threats as well. Sophomore wide receiver D.J. Moore now has a reception in 16 straight games. It will be interesting to see if Durkin can get Moore into formations away from Michigan cornerback Jourdan Lewis.
Maryland has taken a running-back-by-committee approach this season, but a No. 1 option is beginning to emerge. Sophomore Ty Johnson had 165 yards last week against Indiana. Johnson has 624 yards on just 60 carries, an average of nearly 10.5 yards per rush.
Freshman Lorenzo Harrison has been a steady second option. Though not quite as explosive as Johnson, he's productive in his own right, averaging 7.3 yards per carry. The young, talented duo has racked up 1,200 yards.
Michigan better not bask in the glow of its rivalry win for too long. Maryland is a good first half football team. A slow start from Big Blue would be a problem.
This article originally appeared on