Michigan Football Dominates Illinois This Weekend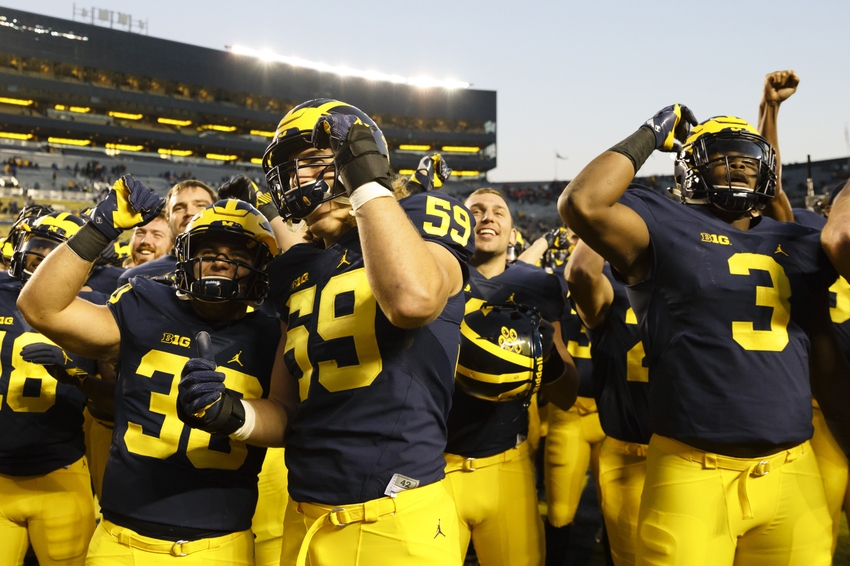 This might as well just become a place where we update which team Michigan football demolished. This time it was the Illinois Fighting Illini.
It's not that I don't enjoy watching Michigan football roll over its opponents, it's just that things have been so lopsided lately I can hardly keep focused.
Perhaps you know my struggle, even if you're hesitant to admit it.
In this week's addition of "Who Michigan took to the woodshed," the Illinois Fighting Illini fell behind early, and although they didn't lose in a blowout like Rutgers two weeks ago, the Illini just weren't ever in this game.
A 41-8 final took the Wolverines to 7-0 for the first time since—that's right!—2006. I need not remind you what happened that year.
Wilton Speight looked about as composed as he has all season, completing 16 of 23 passes for 253 yards and two touchdowns. He played through the third quarter before being relieved by John O'Korn, who played the rest of the game.
It was honestly deflating when the Wolverines dropped the shutout bid, but I'll get over it. What surprised me most was the breakout of running back Karan Higdon, who rushed for 106 yards on eight carries. No, that's not a heavy workload, but he was electric with the ball.
One of the bigger storylines coming from this game is the injuries Michigan suffered. Chris Evans took a big knock in the first quarter that caused him to cough up the ball (Michigan recovered). He was taken to the locker room. Linebacker Mike McCray was hobbled up with an ankle injury, though he eventually returned.
Big Ten Network reported later that Evans checked out fine but was still held out.
The Wolverines' offense really let off the gas for most of the second half, and it probably had a lot to do with wanting to minimize the risk for further harm.
Basically, we can all agree that the last couple games have been snoozers. It's been fun to watch Michigan dominate on defense, and fun to watch Jabrill Peppers chase the Heisman trophy, but we are collectively thankful for a game at Michigan State next week.
This article originally appeared on