Miami's Richt, Richards, Quarterman and Jackson Get Votes for ACC Awards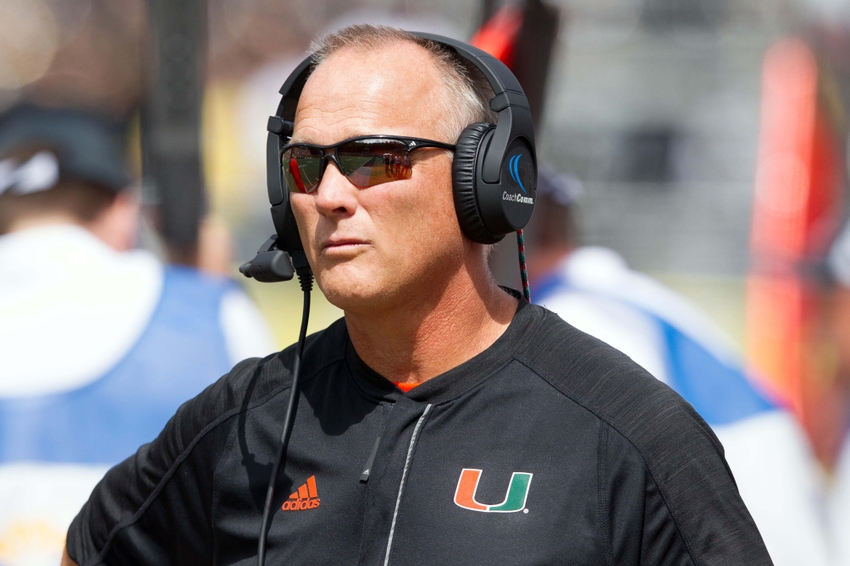 Miami Head Coach Mark Richt received a vote for ACC Coach of the Year and Freshmen Ahmmon Richards, Shaquille Quarterman and Joe Jackson received votes for Freshman Offensive and Defensive Players of the Year respectively.
Richt's vote was the first received by a Miami coach since Al Golden tied for fourth in the voting with four votes in 2012. A Miami coach has not won ACC Coach of the Year in the 13 years the Hurricanes have been members of the ACC.
Richards finished fourth in the voting for ACC Offensive Rookie of the Year and tied for second with Duke Quarterback Daniel Jones for the ACC's Overall Rookie of the Year. He received eight votes for ACC ROY and three votes for the ACC's Offensive ROY. Florida State Quarterback DeOndre Francois won the ACC ROY with 25 votes and the Offensive ROY with 30 votes.
Richards was one of just two Freshman to earn second team All-ACC. Florida State Kicker Ricky Aguayo was the other. Richards led all Freshmen nationally with 866 yards receiving and with 18.8 yards per catch. He finished 21st nationally in YPC.
Quarterman received four votes for ACC Defensive Rookie of the Year to finish fourth and Jackson finished sixth with one vote. He was thrust into a starting role with the dismissals of Juwon Young and Jermaine Grace over the summer. Young and Grace were Miami's leading tacklers a season ago.
Quarterman started every game as a true freshman, led the team with 79 tackles and added nine Tackles for Loss and 2.5 Sacks. Jackson backed up Trent Harris at the Viper Position, a high bred between Defensive End and Outside Linebacker. He finished the season with 28 Tackles, 9.5 Tackles for Loss and 6.5 Sacks.
Quarterman and Jackson made a statement about Miami's Freshmen on the Defensive side of the ball in the Hurricanes win at Georgia Tech. On successive possessions they returned fumble recoveries for Touchdowns to push a 14-7 Miami lead to 28-7.
Quarterman, Jackson and classmates Zach McCloud and Michael Pinckney have been a huge part of the incredible improvement that Miami's Defense has made under Manny Diaz this season. The Miami defense should continue to be strong for the next two to three years.
The freshman were able to learn under the guidance of an experienced secondary. The 'Canes will have to replace three of their four starters on the back end on defense next season. The freshmen will likely become leaders as Sophomores next season.
More from Canes Warning
This article originally appeared on