Miami LB Kirby a candidate for Butkus Award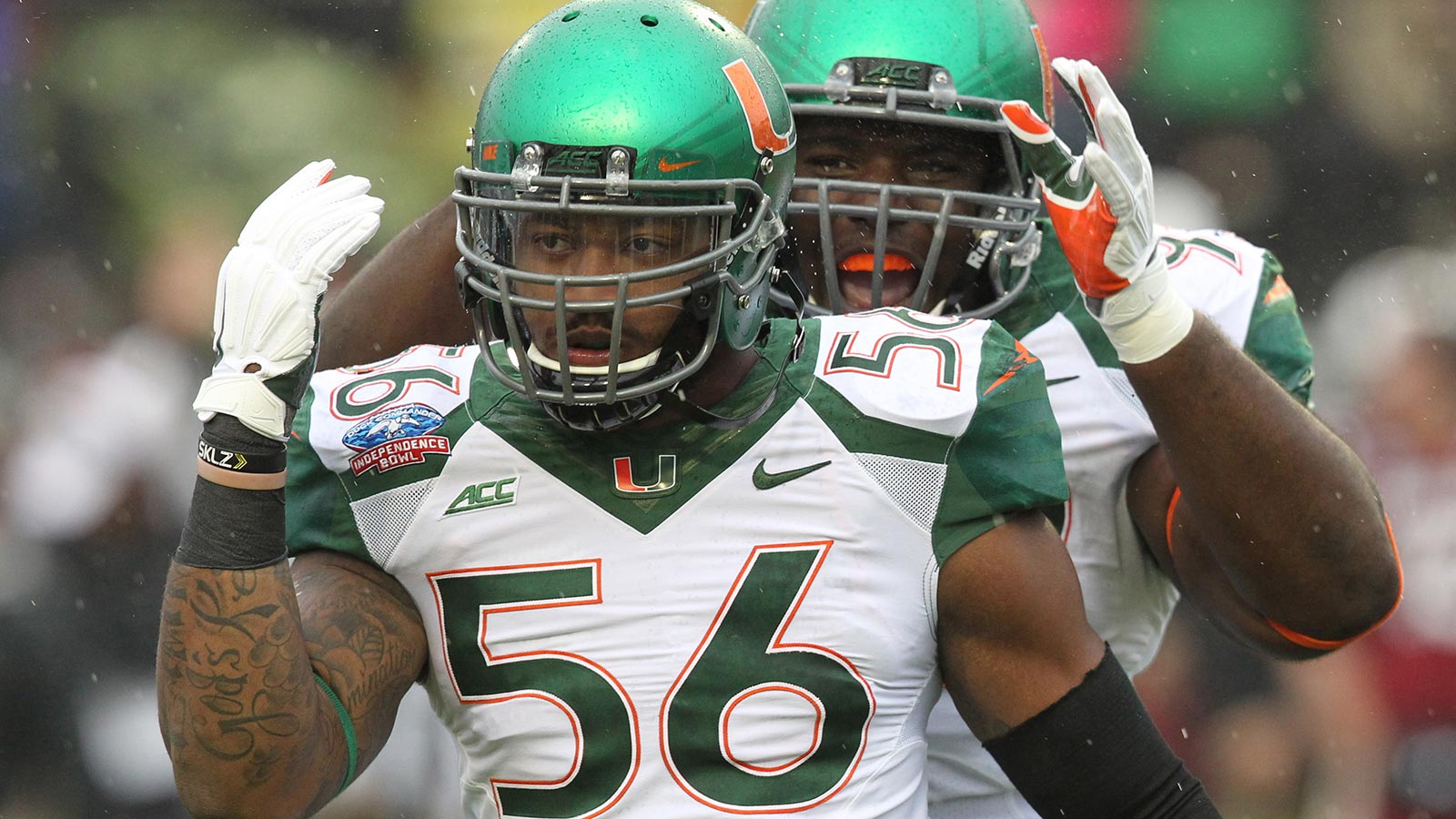 Miami senior linebacker Raphael Kirby tackled one goal already as he was named to the Butkus Award watch list on Monday.
The 6-1, 235-pound senior made his first career start in last year's season opener against Louisville and went on to tally 54 tackles, two forced fumbles and two interceptions.
Kirby, who was one of 51 players to make the watch list, played weakside linebacker last year, but will slide over to the middle to replace Denzel Perryman, who was a second round draft pick by the San Diego Chargers this year.
Perryman finished in the top-five voting for the Butkus Award last season. In 2000, Dan Morgan became the first Miami player to ever win the award.
(h/t Palm Beach Post)