Miami Hurricanes To Honor Jose Fernandez with Helmet Decal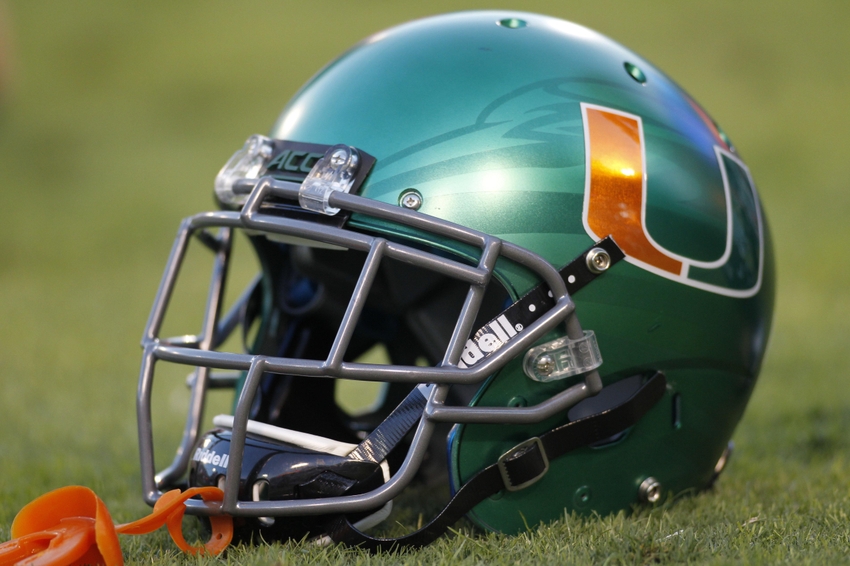 Jose Fernandez was one of the most beloved public figures in Miami. The Miami Hurricanes have decided to honor Fernandez with his initials JDF and his number 16 on a black decal on the back of their helmets for the game against Georgia Tech Saturday.
Fernandez was killed in a boating accident early Sunday morning when the boat that he and two friends were in crashed into a jetty near South Beach. His popularity and his survival to get to freedom in the U.S. from Cuba were inspiring to Miami's large Cuban population.
Fernandez' story is known throughout the sports world but was an incredible act of courage and survival to get to the U.S. His stepfather Ramon Jimenez came to the U.S. when Fernandez was 13. Fernandez and his mother attempted to escape multiple times.
His step-father had 14 attempts before he was successful getting to the U.S. Fernandez was jailed for trying to defect after the third attempt. Fernandez and his mother made it to U.S. and Texas on their fourth try but not without a huge scare first.
As told to the Miami Herald in 2013, Fernandez relayed a story about his mother falling into the water.  He said:
Jose Fernandez: I have always been a good swimmer, since I was a kid, which is why I am always alert, dove to help a person not thinking who that person was. Imagine when I realized it was my own mother. If that does not leave a mark on you for the rest of your life, I don't know what will."
The Hurricanes football account tweeted a picture of what the decal will look like.
This past Sunday, we lost a big piece of our community.

Tomorrow, we honor his memory. #JDF16 pic.twitter.com/LVGLosJPbC

— Canes Football (@CanesFootball) September 30, 2016

Fernandez and his mom eventually wound up in Tampa with his step-father. He attended Braulio Alonso High School in Tampa, graduating in 2011. Fernandez was selected by the Marlins with the 14th pick in the first round of the 2011 draft.
He advanced quickly through the minors and made his big league debut April 7, 2013, at the age of 20.  Fernandez would go on to win the National League Rookie of the Year. He was the third Marlin to win the award after Dontrelle Willis in 2003 and Chris Coghlan in 2009.
The Hurricanes have had lost many of their own players and alumni to tragedies over the years. Jerome Brown, Sean Taylor, Bryan Pata, JoJo Nicholas, Shane Curry, Marlin Barnes, Chris Campbell and Al Blades are some of the Miami players and Alums the Hurricanes have lost primarily in shootings and car accidents
More from Canes Warning
This article originally appeared on