Mark Richt invigorated by opportunity for a Hurricane homecoming
CORAL GABLES, Fla. — His team had just wrapped up a Saturday morning scrimmage, and Mark Richt was speaking to a circle of reporters. He donned a familiar straw hat, as he did for 15 years of Georgia practices. But he also wore a green, not red pullover replete with Miami's ubiquitous "U" logo.
That's going to take some getting used to.
For a brief moment in November following his ouster after 15 seasons in Athens, even Richt had trouble picturing himself as the head coach of Miami.
"I was really leaning heavily toward just sitting out a year, just to heal," he said during an interview in his office. "Not from any bad experience at Georgia, but heal from 33 years of coaching, 15 years of being a head coach. It's a blur, man."
Instead, within five days of holding his last Georgia press conference, Richt, 56, was being introduced at another gathering as the head coach of his alma mater.
I was really leaning heavily toward just sitting out a year, just to heal.
Mark Richt
An outpouring of encouragement from his former players — Richt estimates receiving 150-200 texts a day that week — helped sway him. So, too, did the prospect of returning to his roots as a play-caller, a role he relinquished during his Georgia run. The opportunity to hire his son Jon, 26, to be his new quarterbacks coach, excited him as well.
"Obviously, going back to my alma mater was important," he said, "but I also wanted to go somewhere that has a fighting chance to be good."
From 1983 to 2003, Miami was considerably more than good, winning five national titles and posting 14 top 10 finishes. Along the way it produced roughly two rosters full of future All-Pros.
Since then, though, there's been a decade-plus of flabbergasting mediocrity. First Larry Coker, then Randy Shannon, then Al Golden all flamed out. The 'Canes have yet to win a conference title in 12 seasons since joining the ACC and have not won a bowl game since the 2006 MPC Computers Bowl in Boise.
Throughout those dark years, Miami fans pining for a return to greatness often threw out Richt's name as a possible savior, but it seemed like a pipe dream. Even having grown up in nearby Boca Raton, Richt wasn't likely to leave a plum SEC job for a notoriously under-resourced ACC program. And surely Georgia would never ask its beloved coach to leave.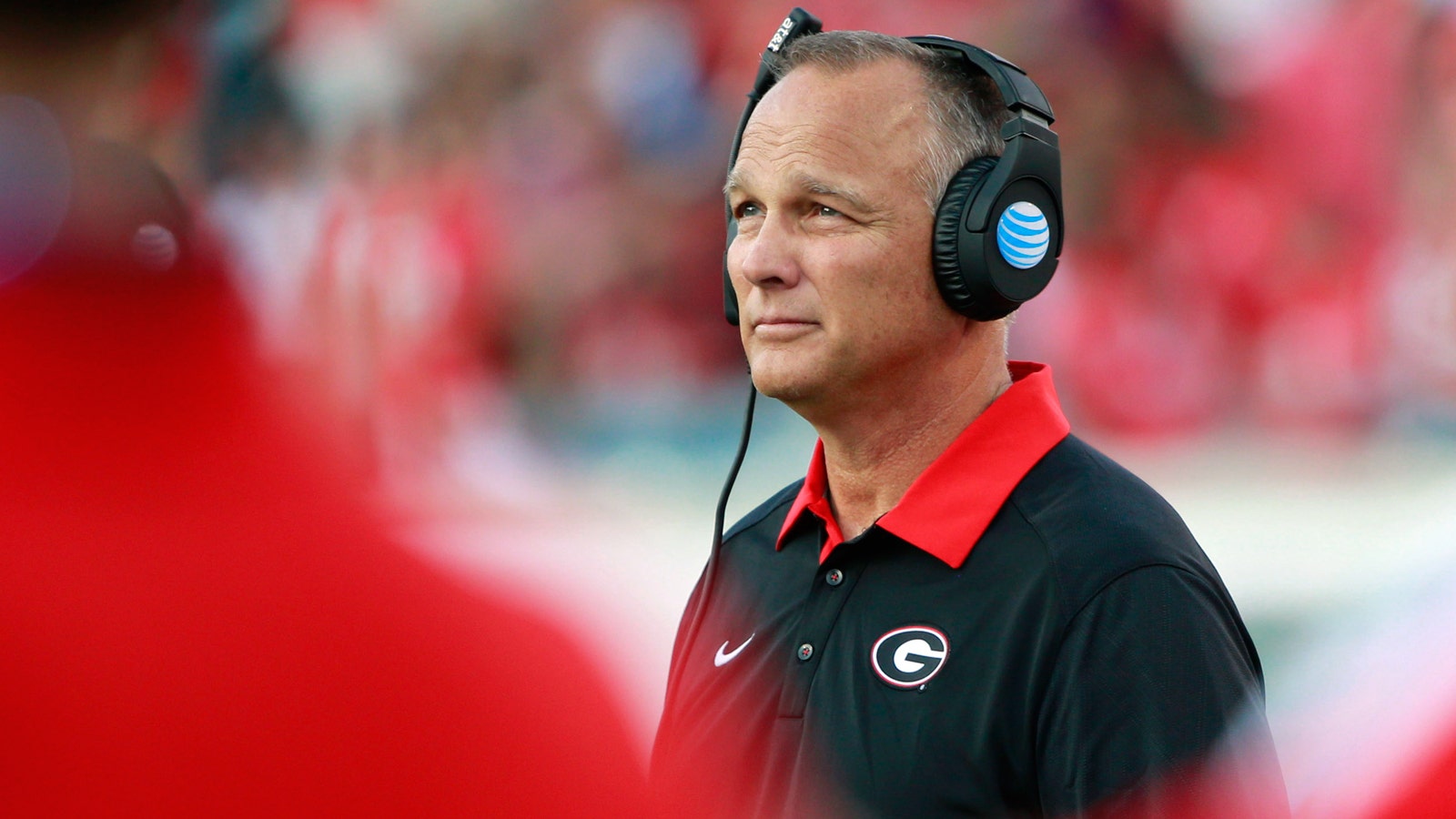 But then it did, late in November, following the Bulldogs' second straight disappointing 9-3 regular season marred by a second straight blowout loss to rival Florida. Miami AD Blake James had interviewed Mississippi State's Dan Mullen and former 'Canes coach Butch Davis, among others, since firing Golden a month earlier, but he pounced when Richt, a career .740 coach with two SEC championships, suddenly became available.
The ill-fated Golden era, coupled with the 2011 Nevin Shapiro scandal and subsequent NCAA sanctions, greatly polarized Miami's fan base. Airplanes carrying "Fire Al Golden" banners regularly hovered over sparsely attended Sun Life Stadium last season. Prominent former players lashed out on social media. James mercifully pulled the plug following a 58-0 home loss to Clemson.
Landing an established coach who's also a former 'Canes quarterback (1979-82) helped to begin healing wounds.
"People from Miami want to see people from Miami succeed," said 'Canes defensive coordinator Manny Diaz, himself a native (his father Manny served as mayor) whom Richt plucked from Mississippi State. "There's a little bit of an 'Us Against the World' mentality down here that's always been the case. To have someone who grew up here, who went to school down here, who has a connection to some of the former players — all of that resonates very well with the people down here."
They're hoping it resonates in particular with South Florida recruits. As Richt's own coach, Howard Schnellenberger, first proved, there's more than enough talent right in the 'Canes' Broward/Dade County backyard to fill a national championship roster. For whatever reason, though, under Golden, Miami ceded control of the State of Miami. Local stars flocked to Florida State, Florida or, in the case of standout receivers Amari Cooper and Calvin Ridley, to Alabama.
Richt has on more than one occasion this spring lamented the lack of speed on his current roster — something Miami has rarely lacked for the past 30-plus years.
Offensively, Stacy Coley may be the only top-shelf receiver on the roster. Running back Joe Yearby returns after cracking 1,000 yards, as does injury-plagued junior Gus Edwards. After that, it's a work in progress.
"We do have some guys that can play; we just don't have a lot of them," Richt said. "We need more depth at the skill positions, especially receiver."
Defensively, Diaz has a legit stud on his hands in defensive end Al-Quadin Muhammad, who notched 8.5 sacks last season. The coordinator seems pleased with seniors like cornerback Corn Elder (who scored the wild game-winning touchdown against Duke), linebacker Jermaine Grace and safety Rayshawn Jenkins but is waiting for other standouts to emerge.
"When you put on the Miami jersey, you should feel the weight of that," Diaz said. "We've been trying to push our kids to determine whether they're good enough to be at Miami. Some of them are, and my suspicion is some of them are not."
The one player who no one can question belonging is quarterback Brad Kaaya, a rising junior who started from his first game as a true freshman and has already thrown for 6,436 yards and 42 touchdowns against 17 interceptions. Richt, who has coached two Heisman winners (Florida State's Charlie Ward and Chris Weinke), a No. 1 pick (Georgia's Matthew Stafford) and SEC record-setters (David Greene and Aaron Murray), calls Kaaya "as accurate a passer as I've ever been around. … He's legit."
The 6-foot-4 Los Angeles native and potential NFL prospect would seemingly stand to benefit more than anyone from Richt's arrival. He doesn't look at it like that.
I think we have a ways to go. We have a lot of work to do.
Mark Richt
"I just want to win, man," Kaaya said. "I just want to get some hardware. The last few years have been hard. I don't care about the stats, I just want to win something big."
Richt seems to be tempering expectations of that happening in 2016. Though Miami won eight games last season and played Florida State tough (losing 29-24) it lags behind FSU, Clemson and even division-mate North Carolina and must play at Notre Dame and Virginia Tech this fall.
"I think we have a ways to go," Richt said. "We have a lot of work to do."
Richt himself is doing extra work this spring thanks to his decision to wear multiple hats in the new job. Thomas Brown, a former Georgia running back under Richt, technically holds the offensive coordinator title, but Richt fully plans to call the offense. His son is technically the quarterback coach, but Kaaya hears plenty from the head man himself throughout practices.
He's cut back on speaking engagements and returning written correspondence
"It's just like, a lot of times you'll see presidents of the university, when they retire from being president, they go back and teach. They go back to their first love, so to speak," he said. "That's what I'm doing."
Only Richt did not retire. If anything, he's embarked on a second act at 56, one in which he's already been immersed for four months.
For the rest of college football, though, the adjustment period is only just beginning.