Miami Hurricanes Injury Report vs FAU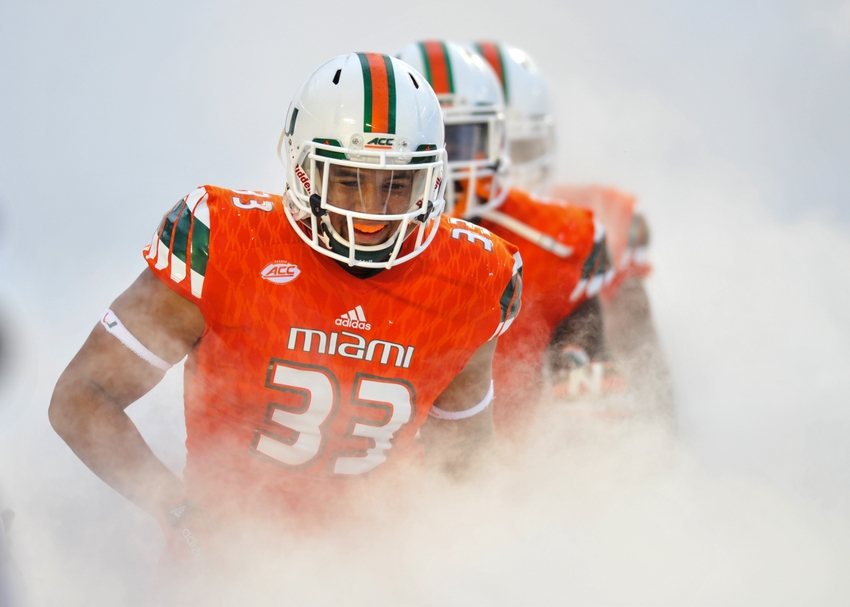 Defensive Tackle Gerald Willis will make his Miami Hurricane debut against Florida Atlantic after being suspended for the opener against Florida A&M. Linebacker Darrion Owens who missed the remainder of last season after suffering a serious knee injury against FAU last season is also expected to make his season debut against the Owls.
Miami gets some of its depth back with Willis' first game in a Hurricanes uniform Saturday but loses defensive tackle Courtel Jenkins who tore his meniscus against FAMU. Jenkins had surgery on Wednesday and the hope is that he will be able to return by the October 1 ACC opener against Georgia Tech.
Willis and Owens are both listed second on the depth chart this week. Willis is listed behind sophomore defensive tackle Kendrick Norton and Owens is behind the Will or weakside linebacker Michael Pinckney.
Fifth-year senior starting right cornerback Adrian Colbert will also miss the game against Florida Atlantic with a torn meniscus. It was originally thought he would not return until the Georgia Tech game. The Palm Beach post posted an update that he might be back sooner. Sophomore Sheldrick Redwine will replace Colbert in the starting lineup against the Owls. Redwine had two tackles against FAMU.
Want your voice heard? Join the Canes Warning team!
Suspensions, injuries, and dismissals have been felt throughout the Miami roster, but no area of the team has been hit harder than the front seven. In addition to the loss of Jenkins, the 'Canes dismissed linebackers Jermaine Grace and Juwon Young and defensive end Quan Muhammad during the summer and in fall camp. Those three were Miami's three leading tacklers last season.
The 'Canes were dealt another blow to the front seven last week. Reserve redshirt freshman linebacker Jordan Gordinier was lost for the season with a knee injury. Gordinier had one tackle in last week's win.
Defensive coordinator Manny Diaz will have to continue to move players around on the front seven to keep the players fresh until at the Georgia Tech game. Defensive Anthony Moten continues to be listed as questionable on the injury report with a shoulder injury.
The 'Canes hope to get more out of Junior Defensive End Trent Harris. Harris broke his hand in practice on a helmet last week. He was only in for 11 plays against FAMU. Asked about Harris' toughness, Diaz said:
"Trent's got a tough guy…He's got a lot of heart. Lot of determination. You have to rely on those things when you're not 100 percent. You don't play the entire football season at 100 percent, anyway. He's at that point now. He'll give us what he has."
No one else of note has had their status change in the last week.
More from Canes Warning
This article originally appeared on