Miami Hurricanes at Virginia Cavaliers: Live Streaming and Game Info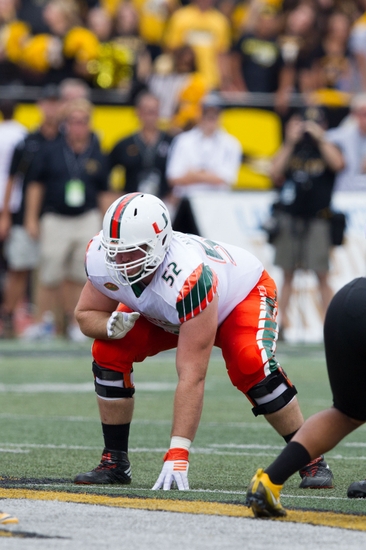 The Miami Hurricanes are on the road for the third time in four weeks, hoping to win their first road game since a 35-21 win at Georgia Tech October 1.
The Miami offense woke up last week in a 51-28 victory over Pittsburgh at the Rock. The Hurricanes rolled up 534 yards of offense against the Panthers sieve pass defense. Brad Kaaya threw for 356 yards and four touchdowns without an interception.
The Hurricanes run game had its best performance since the victory over Georgia Tech. Mark Walton ran for 125 yards on 14 carries, his first 100-yard game since the Hurricanes throttled Appalachian State 45-10, September 17.
Virginia enters the weekend on a four-game losing streak. The Cavaliers lost to Pittsburgh, Louisville, Wake Forest, and North Carolina by an average of 10.5 Points per game.
UVA has been bad across the board this season. They are 12th in the ACC in total offense and 13th in total defense. They are led offensively by running back Taquan Mizell. Mizzell is a duel threat that leads the Cavs in rushing yards and receptions. He has 941 yards from scrimmage this season.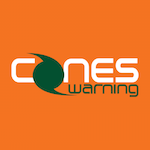 Apply to Canes Warning.
Start your application process by filling out the fields below
Quarterback Kirk Benkert and Wide Receiver Olamide Zaccheaus complement Mizell. Benkert is averaging 254 yards passing per game with 19 touchdowns and 11 interceptions. Zacchaeus is third on the Cavaliers with 39 receptions and leads the team with 467 receiving yards and six touchdowns through the air.
The Hurricanes should be able to move the ball against a weak Virginia defense. The Cavaliers allow an average of 32 points per game, 12th in the ACC. They are also 12th allowing 445.4 total yards per game, 11th in rushing defense at 174.4 and 13th allowing 271 passing yards per game. Pittsburgh is the only pass defense that's worse in the ACC.
Game Information:
Nov. 12, 2016 • 2:00 p.m. ET • Charlottesville, Va. • Scott Stadium (61,500)
Series History: Miami leads, 7-6 In Charlottesville: Virginia leads, 4-2 Last Meeting: Miami defeated Virginia, 27-21 (2015) in Miami
NR/NR VIRGINIA CAVALIERS (2-7; 1-4 ACC)
Head Coach: Bronco Mendenhall (Oregon State, 1988) Record at Virginia: 2-7 (first season) | Career Record: 101-50
NR/NR MIAMI HURRICANES(5-4; 2-3 ACC)
Head Coach: Mark Richt (Miami, 1982) Record at Miami: 5-4 (first season) | Career Record: 150-55 (16th season)
Television:  RSN Wes Durham, PxP • James Bates, Analyst • Jenn Hildreth, Sideline
Radio: WQAM 560 AM • Joe Zagacki, PxP • Don Bailey Jr., Analyst • Josh Darrow, Sideline RADIO ACTUALIDAD 1020 AM • Jose 'Chamby' Campos, PxP • Daniel Ramirez, Analyst
Injuries:
Miami:
| | | | | |
| --- | --- | --- | --- | --- |
| 2016-11-10 | Trevor Darling | OL | Darling is not expected to suit up Saturday against Virginia due to a knee injury. | Doub Sat |
| 2016-11-08 | Nick Linder | OL | Linder is expected to miss the remainder of the season due to an upper-extremity injury. | out for season |
| 2016-11-06 | Adrian Colbert | DB | Colbert has a forearm injury and it is unclear if he will play against Virginia on Saturday. | Ques Sat |
| 2016-11-06 | Demetrius Jackson | DL | Jackson is nursing a knee injury but will likely suit up against Virginia on Saturday. | Prob Sat |
Virginia:
| | | | | |
| --- | --- | --- | --- | --- |
| 2016-11-03 | Dillon Davis | LB | Davis missed the last game due to an undisclosed issue and is uncertain to play Saturday against Miami. | Ques Sat |
| 2016-11-03 | Evan Butts | TE | Butts missed the last game due to a lower-body injury and is uncertain to play Saturday against Miami. | Ques Sat |
The Hurricanes head to the Commonwealth of Virginia for the second time in four weeks with significant injury problems. Several Hurricanes were missing on the defensive side of the ball when they lost 37-16 to Virginia Tech in week eight.
This week it's the Hurricanes offensive line that's been impacted by injuries. Center Nick Linder is out for the season with a shoulder injury and left tackle Trevor Darling is doubtful with an undisclosed injury of his "lower extremities."
Alex Gall will replace Linder at Center, KC McDermott is expected to move into Darling's spot from left guard and Tyler Gauthier will replace McDermott at left guard. Cornerback Adrian Colbert is out for the remainder of the regular season with a broken right arm.
This article originally appeared on