Miami Hurricanes 2018 Quarterback Offer Breakdown: Artur Sitkowski
Roman Marciante/FanSided via Canes Warning

Fansided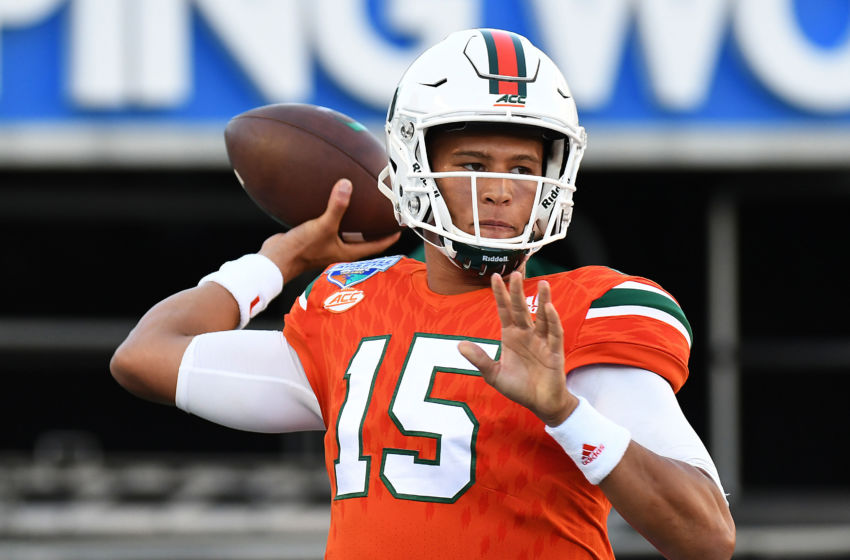 The quarterback position is undoubtedly the most important position on the football field. Canes Warning takes an in depth look at some of the recent offers and provides breakdown. Today's target is recent IMG product Artur Sitkowski.
Artur Sitkowski recently transferred to high school powerhouse IMG academy in Bradeton Florida. This initial New Jersey high school product is listed as a pro style quarterback by both ESPN and 247, this tall athletic gunslinger could possibly be my most favorite Quarterback for 2018.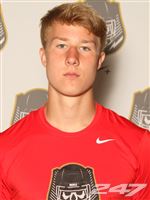 Artur Sitkowski: 6'4 220 pound pro style quarterback from IMG Academy
Photo credit 247 Sports.
Release/Arm Strength/Accuracy: Very consistent mechanically and possess a very good release. No noticeable hitch on the release or extendable idiosyncrasies. Does not overtly change mechanically or load up on deep balls.
Noticeable pop on the ball with good downward trajectory. Shows the capability of hitting a myriad of passes within the route tree and can make all the throws. Ultimately possesses a strong arm.
His arm is stronger than Brad Kaaya's was in high school but not as strong as Jack Allison's was as a prep star. Shows good accuracy and a propensity to fit the ball continuously in small windows.
Size/Mobility: Prototypical QB frame listed at 6'4 and 220 pounds. Listed 40 yard time of 4.96. First play on above HUDL film shows good athletic ability and takes 40 yard run to the house.
Want your voice heard? Join the Canes Warning team!
Sitkowki's teammate number two is incredibly excited about the play. He is zone read capable and has the ability to extend plays in the pocket and pick up first downs with his feet. Very good command and control of his body in almost all areas of his game.
Footwork/Rhythm: Very good footwork with no re-occurring excessive breakdowns noted. Shows the ability to stand tall in the pocket and steps directionally into his throws. Very good rhythm, ball is out on time and you see balls delivered before the wide receiver makes his break.
Anticipation and throwing guys open is not a common trait among high school quarterbacks but Sitkowski shows the ability. Scans the whole field and will look off defenders. Ultimately a very well coached prospect who shows high functioning abilities in the area of footwork and rhythm.
Roman Rank: Sitkowski is impressive. He has a sterling polish to his game and I love his command. Appropriate rhythm is very big for coach Mark Richt. A quarterback being able to deliver the ball on time with no extra movement is imperative.
Sitkowski should have zero issues assimilating into the rhythm of a college offense. While he isn't a running threat, Sitkowski is very athletic for his size and could extend the chains with his feet. He Had nine rushing touchdowns in 2016.
One enigma is his junior year stats. Five touchdowns vs. ten interceptions. Obviously that did not curtail his already impressive offer sheet or the fact that IMG academy highly coveted his services. Sophomore statistics were much better in terms of touchdown to interception ratio. Sitkowski will need to regain that statistical form in order to get better marks for ball security.
The crystal ball predictions from 247 Sports have Sitkowski trending towards the University of Florida. That would be a huge pickup for the Gators who look to invigorate their 116th ranked offense.
Ultimately this could be another classic Miami vs Florida recruiting battle which could be decided by a myriad of factors including who starts for Miami this year. Ultimately Sitkowski is a worthy field general who is deserving of high praise. Roman Rank: HIGH 4 STAR
This article originally appeared on