Maryland vs. Purdue: Terps steamroll Boilermakers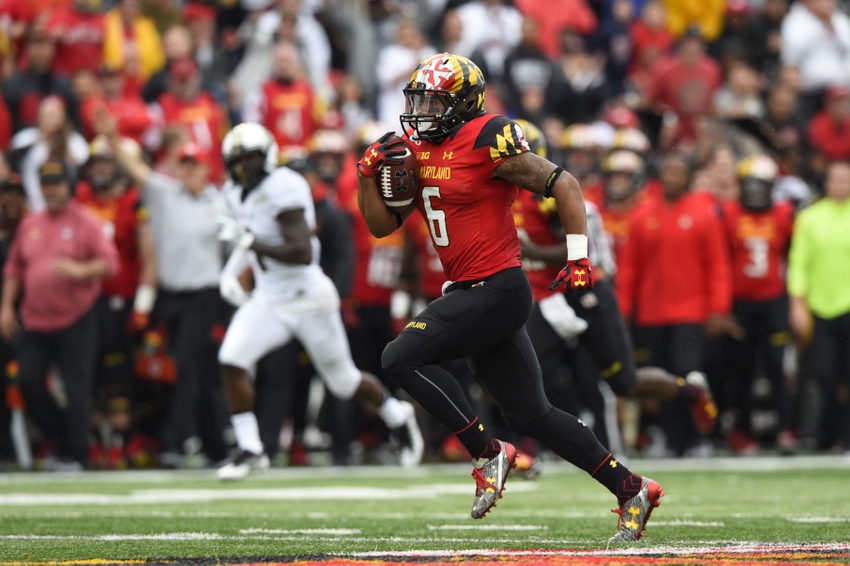 Homecoming 2016 was a wet one for Maryland, which presented a challenge for D.J. Durkin's team.
However, things certainly got off to a great start.
Maryland forced a Purdue stop to open the game, but Perry Hills would throw an interception on his first attempt of the evening. Even with that rare occurrence, Maryland was able to roll past Purdue in a 50-7 win.
Maryland's first turnover of the season resulted in a missed kick by the Boilermakers, and that is when the Terrapins turned it on.
Hills would lead the team back down the field 80 yards in two minutes and just three seconds for 6 points. Maryland then lined up for the extra point with backup Caleb Rowe in the shotgun and the kickers and some linemen off to the side.
Rowe would roll right and dump it to fullback Kenneth Goins Jr. for the two-point conversion.
The announced crowd of 41,206 was stunned, and even more stunned with the fact that Maryland would go on to force Purdue to punt the ball for five straight possessions to end the first half.
With a defense as stout as Maryland, its hard for an offense to not shine. By halftime Maryland had 293 yard of total offense and 29 points to show for it.
In the second half, Maryland broke free and were led by the rushing of Ty Johnson. Johnson led the team with 204 yards and two touchdowns. The former Fort Hill (Md.) standout tallied an average of almost 30 yards-per-carry, including a 76 yard scamper.
Johnson was accompanied by Lorenzo Harrison, who became the first Terp to rush for a touchdown in his first four games of his career.
Hills finished eight of 13 for 87 yards and two scores, with that one interception on his first attempt.
The win gave Maryland a good open to conference play and a huge confidence booster as they head to Happy Valley next Saturday.
This game also marked Maryland's largest margin of victory in a conference game since 2010 where they defeated Wake Forest 62-14.
More from Terrapin Station
This article originally appeared on