Maryland has new plan to rev up offense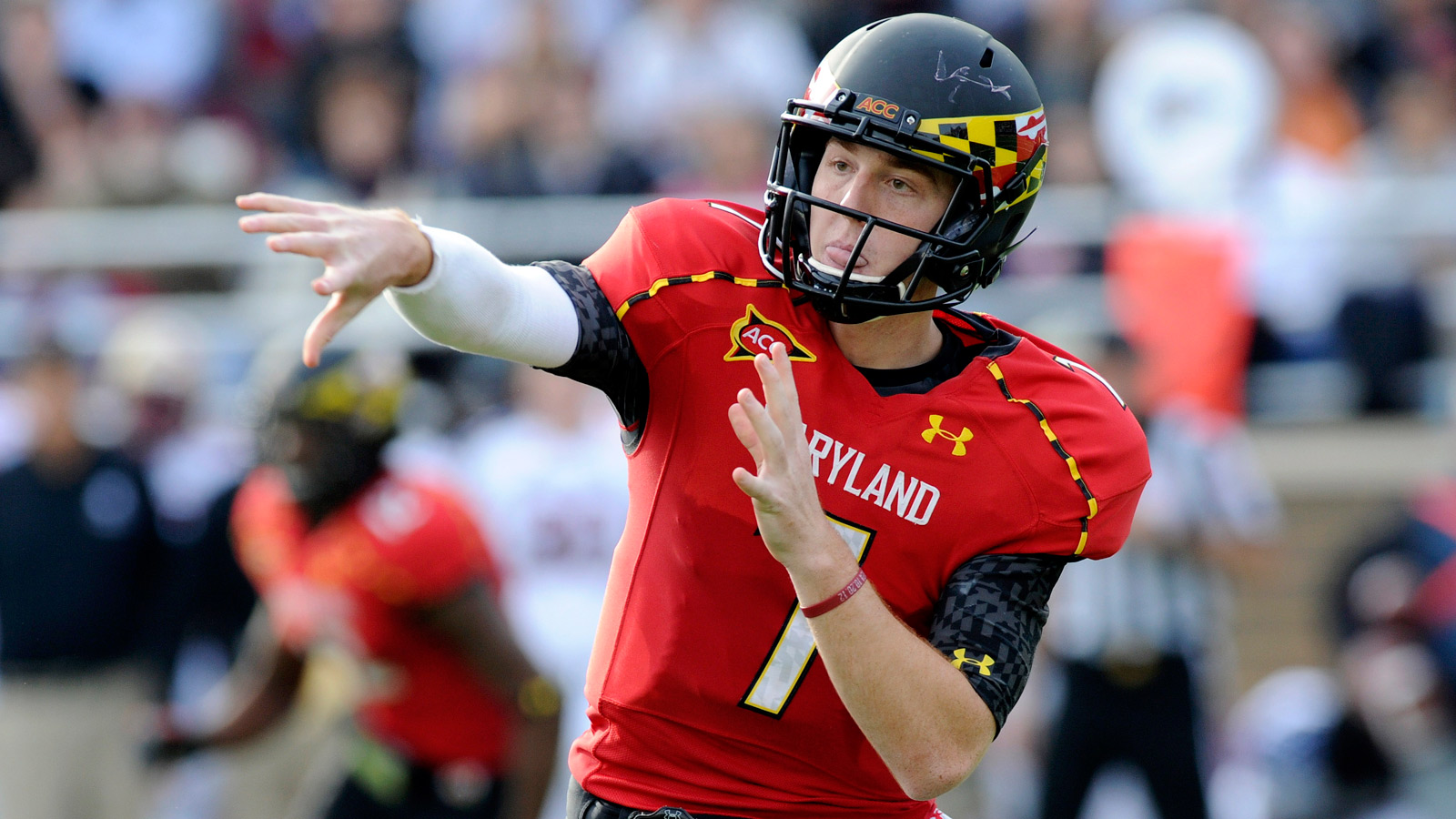 After spending nearly two years talking about getting more physical for its move to the Big Ten, Maryland opened the season by running for 341 yards in a 50-21 Terrapin victory.
Granted the opponent was Richmond, but progress is progress for a team looking to move up in the college football world.
Last week Bowling Green showed the proper respect to the Terp run game by loading the box and held Maryland to 156 yards in a 48-27 Falcon win.
So now what? Is the answer to again double down on physicality?
Head coach Randy Edsall said the Terps have a different idea: They're going to go deep.
"If you're going to stay back and not threaten people vertically, it makes it a little bit easier for them (defensively)," Edsall told reporters in College Park this week. "We want to be balanced offensively running and throwing the ball, and also balanced in our passing game where we incorporate vertical reads, horizontal reads, play action and three-step and five-step drops. We want to have all of those things."
Multiple lineup changes are also in the offing as Edsall has opted to bench quarterback Perry Hills in favor of Caleb Rowe while young receivers Taivon Jacobs and D.J. Moore are listed as new starters on the depth chart the school published.
"I've seen some things from D.J. Moore," Edsall said. "If you take a look at the catch he made on the slant for the touchdown and also ran through a tackle on the sideline. I've seen him do some great things.
"We have to be able to throw the football. We have to be a threat, and can't be without production in the throwing game. We have to stretch the field vertically and horizontally. Things I've seen from D.J. in terms of what he is able to do fits into those things. Right now, D.J. gives us a little bit more and has some great qualities. The same thing at the (flanker). Taivon has come back off of a knee injury and has more confidence, plus he has more speed. In terms of what we have to be able to do in the passing game, those two guys have demonstrated that they are able to provide what we need right now."
As for the quarterbacks, Edsall said he sees Rowe, a junior coming back from torn ACL that ended his 2014 season early and limited him in spring practice, making the Maryland offense more versatile.
"It's just things we saw and who we are as an offense in terms of what we have to be able to do," Edsall said. "I want Caleb to go out and play well. We want Caleb to play well. I think he's a little bit better now than what he was going into camp physically as well as mentally, so we'll move from there."