Maryland's Kilgo joining Broncos defensive line in transition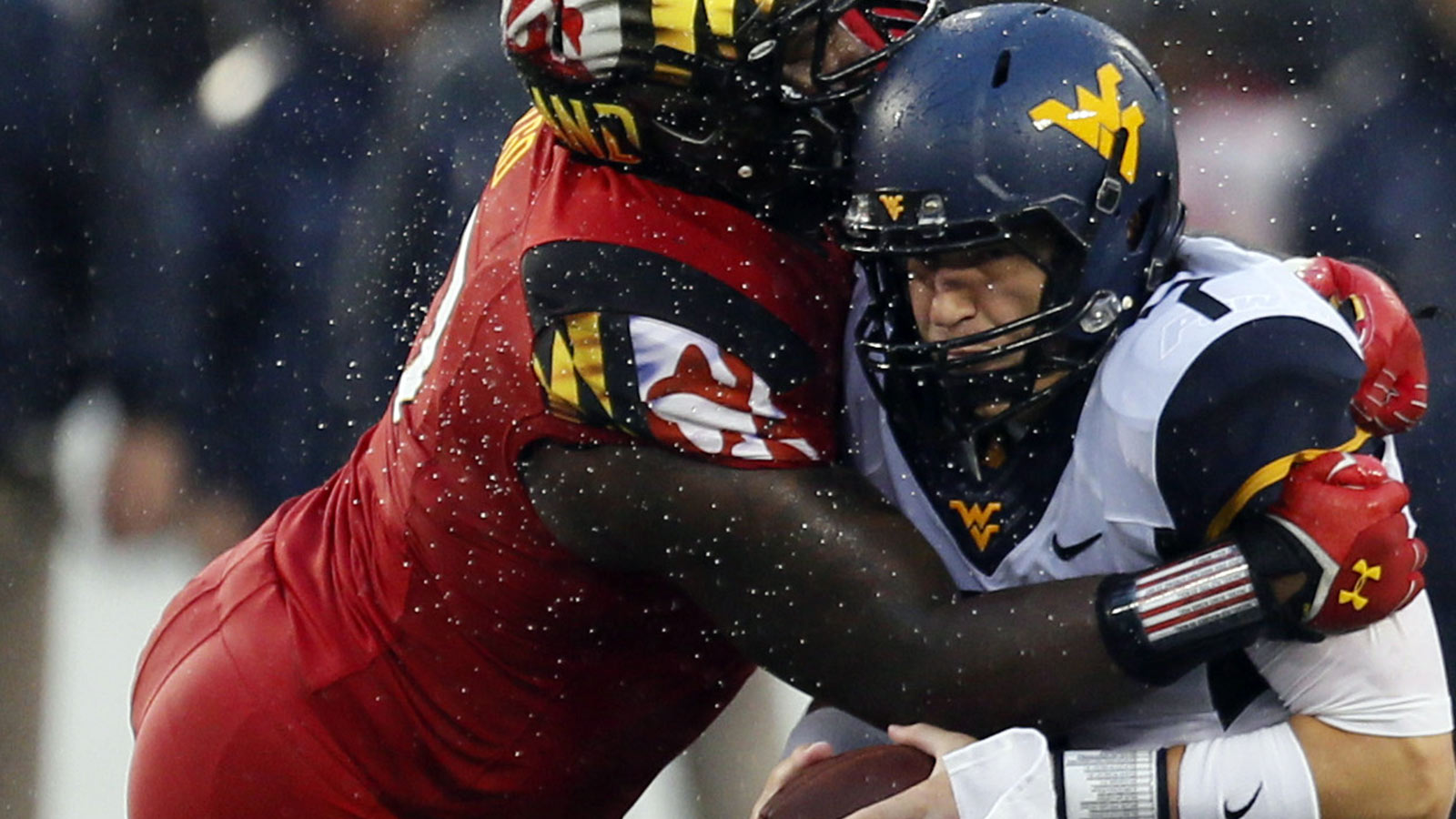 The Broncos drafted Maryland defensive lineman Darius Kilgo with the hope he can help them fill out the rotation as they transition to a 3-4 defense.
"He was as good as there was on the board and our top-ranked nose at that point in time," general manager John Elway told reporters after the Broncos picked Kilgo in the sixth round of draft, via the team's website. "We think he can come in and compete."
Elway added team personnel were impressed with the 6-foot-3, 319-pounder's size, length and athleticism.
With several players facing new roles and responsibilities, Kilgo appears likely to join a nose guard group that includes Sylvester
Williams and Marvin Austin.
(H/T DenverBroncos.com)
Photo credit: Mitch Stringer-USA TODAY Sports