Maryland Football: Will the Terps make a bowl game?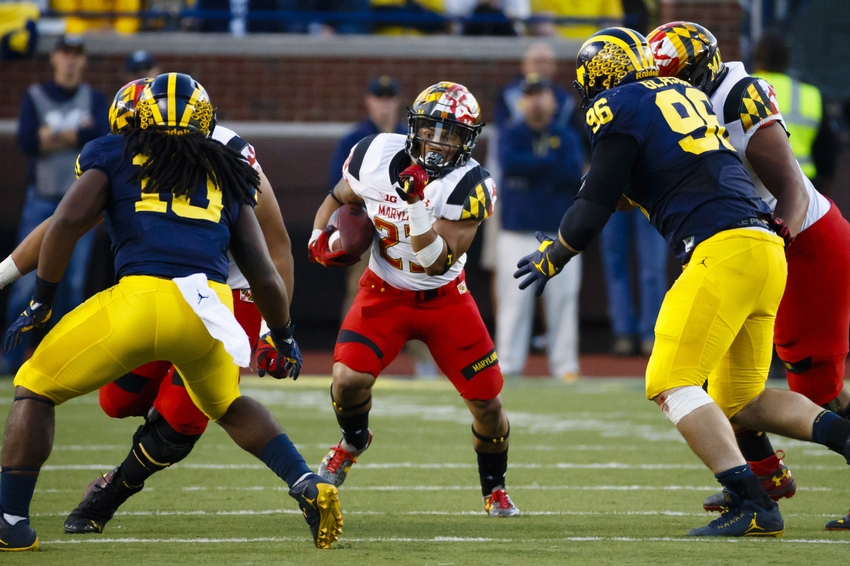 The Maryland football team started off the 2016 season with a tremendous amount of promise.
With back-to-back losses to Indiana and Michigan in tow, will the Terrapins be able to become bowl eligible before the regular season concludes?
Well, it certainly is going to be an uphill climb with three games to go.
Maryland has Ohio State at home and Nebraska in Lincoln before returning to College Park for the regular season finale against Rutgers. Vegas released the odds for this Saturday's game against the Buckeyes and Ohio State is a 26.5 point favorite.
The Terps will have a home crowd on their side, but everyone saw what the Buckeyes did to the Cornhuskers this past weekend. J.T. Barrett and company made the Cornhuskers look like a pee wee team.
Obviously, quarterback Tommie Armstrong was knocked out of the game, but Ohio State was in control even before that occurred. It's safe to say that the Buckeyes could dominate the Terps in a similar fashion to what the Wolverines did.
That leaves Nebraska and Rutgers on the docket for that elusive sixth win.
That's all going to depend on if Armstrong is healthy enough to play against Maryland. His status isn't determined for this weekend, but that's something that we should know by Thursday.
Even if Armstrong doesn't play, Maryland is still going to have a tough time with a very talented Nebraska team. The Cornhuskers have back-to-back losses to Wisconsin and Ohio State.
As many can probably guess, Rutgers offers the best chance for Maryland football to become bowl eligible.
While the Terps have struggled over the last month, it's nothing compared to the lowly Scarlet Knights. Rutgers hasn't been in the win column during Big Ten play and or won at all since Sept. 17 (a 37-28 victory over New Mexico).
Rutgers ranks last last in the Big Ten in scoring offense with just 19.4 points-per-game. On the other hand, the Scarlet Knights are surrendering 36.8 points per contest, which is 13th in the 14-team league.
Maryland's offense has done well against teams not named Michigan. The offensive attack is at its best when Perry Hills is under center.
Hills was knocked out of Saturday's game against the Wolverines due to a shoulder injury. The senior quarterback will practice this week, but his status against Ohio State is yet to be determined.
Even if Hills can't go, the offense is in capable hands with Caleb Rowe or Tyrrell Pigrome calling the shots. Rutgers' defense shouldn't exactly strike fear in Maryland.
The Maryland football team is definitely struggling right now, but the Terps are shades above the Scarlet Knights. With the regular season finale being played at Maryland Stadium, it's hard not to like Maryland's chances to get to a bowl game at the expense of Rutgers.
More from Terrapin Station
This article originally appeared on