Maryland Football: Terps roll past FIU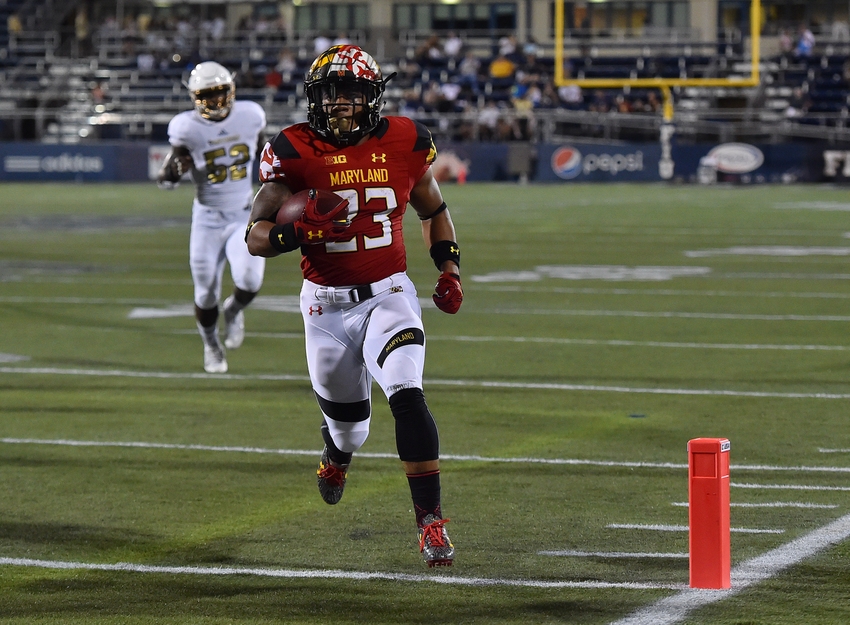 The Maryland football team continued their stellar play on Friday evening.
After demolishing Howard, the Terrapins made quick work of Florida International in a 41-14 win.
Perry Hills was very impressive as he completed 13-of-18 passes for 210 yards and three touchdowns. Hills added 52 yards on the ground and even caught a 22-yard pass from wide receiver D.J. Moore in the first quarter.
Moore caught six passes for 147 yards and two touchdowns. Both touchdowns came from 40 yards or more from the line of scrimmage.
Maryland had a ton of offensive success throughout Friday's game.
On their first offensive series, Maryland orchestrated a 12-play drive that featured a 21-yard completion from Hills to Moore. Unfortunately, the drive stalled in the red zone and the Terps had to settle for a 22-yard field goal from Adam Greene.
Greene only attempted one field goal in Maryland's 52-13 season-opening win against Howard.
Maryland's defense looked very impressive throughout the first quarter.
With 2:33 left in the opening quarter, quarterback Alex McGough had a third down pass deflected by cornerback Alvin Hill. Hill tipped the pass right into the waiting arms of linebacker Jermaine Carter Jr., who took it back 15 yards for the touchdown.
Carter's pick six gave Maryland a 10-0 lead.
The Terps finally were able to find the end zone on their first drive of the second quarter.
Freshman running back Lorenzo Harrison led Maryland in rushing in the season opener. He found the end zone yet again as he weaved his way through the Golden Panthers defense for a 40-yard touchdown.
If you like long touchdown runs, @TerpsFootball has the play for you. https://t.co/MdX4gtiz6F

— CBS Sports Network (@CBSSportsNet) September 10, 2016
After Florida International answered the Harrison touchdown with a score from running back Alex Gardner, Maryland showed off their up-tempo offense.
The Hills-Moore connection was extremely popular in the opening half. Hills was able to find Moore for a 23-yard completion on third down.
On the ensuing play, Hills stepped into a deep throw and found wide open for a 45-yard touchdown. Moore's touchdown gave Maryland a 24-7 lead with 7:57 left in the first half.
The Terps offense was clicking on all cylinders throughout the game.
Maryland averaged 5.6 yards-per-carry and totaled 240 yards on the ground. Hills got involved running the football and Trey Edmunds rushed for a team-high 78 yards.
Hills was also able to spread the ball around and find seven different receivers.
The Terps move to 2-0 and will return to the Sunshine State next Friday night for a battle with Central Florida.
More from Terrapin Station
This article originally appeared on