Maryland Football: Terps Get Whacked By Minnesota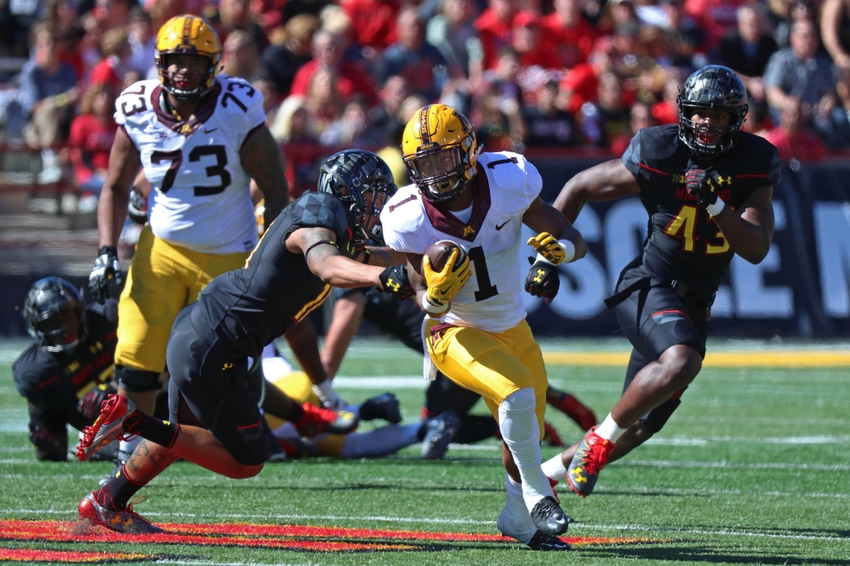 In a game where Maryland football team had to right the ship after a loss to Penn State, Minnesota ran right through the Terrapins.
The Golden Gophers gashed the Terps 229 yards on the ground in a 31-10 rout on Saturday afternoon.
Maryland opened with a three and out, and the defense returned one. Minnesota would miss a field goal, making this game feel like when Maryland beat Purdue.
The only difference was that the result was a 180 degree difference from that game.
The Gophers opened the scoring just over a minute into the second quarter after Will Likely muffed a punt inside the 20, giving Minnesota a short field.
Maryland just never felt the sense of "urgency" they were missing against Penn State, coach D.J. Durkin said after the game. He also pointed out that it was not all on quarterback Tyrrell Pigrome.
Maryland's offensive line was a major part of the Terps nine penalties. Durkin went on to say that the offense could not find it's rhythm due to the false starts, holds, and being down almost the entire game.
Minnesota led 17-0 at halftime, which is when the crowd of over 41,000 started to disperse and continued to after each score.
Kicker Adam Greene had Maryland's first score of the game on a 32-yard field goal to start the fourth quarter. Maryland tried their hand at a rally, but it was short lived as Rodney Smith tailed off a 70 yard touchdown run on 3rd and 1 to put the game out of reach at 24-3.
With nothing to lose the offense went into a hurry up, in which Pigrome shined, leading them down the field like the defense wasn't even there. He connected with D.J. Moore from 11 yards out for the only touchdown Maryland would score.
Maryland got the ball back down 24-10 and drove down the field again, but a tipped pass was returned 82 yards by the Gophers as the exclamation point.
With Perry Hills presumably coming back, and a very low Michigan State team coming to town, Maryland hopes to find the light at the end of the tunnel going forward.
More from Terrapin Station
This article originally appeared on