Maryland Football: Terps continue to sputter against Nebraska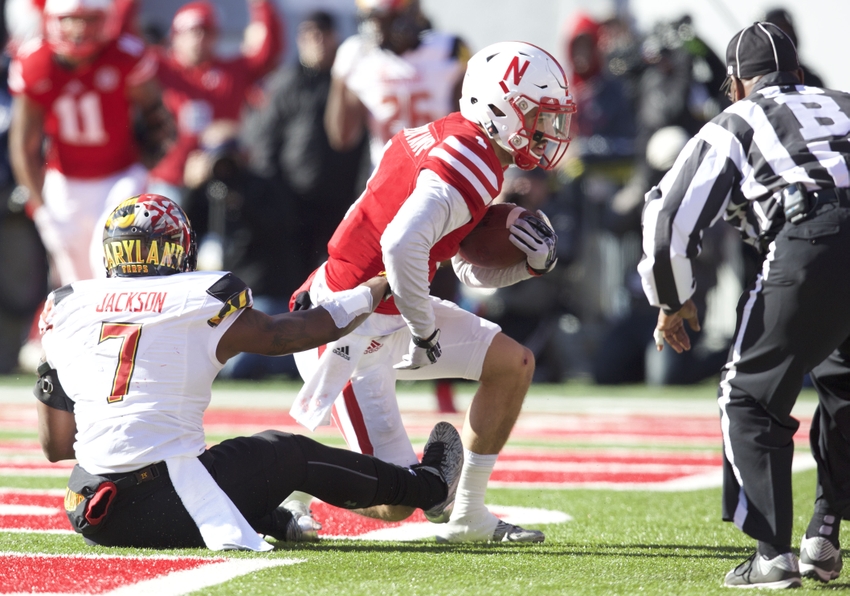 The Maryland football team entered Saturday coming off a pair of blowout losses.
The Terrapins did play better, but it wasn't enough against Nebraska in a 28-7 loss. It was the third consecutive loss for Maryland, who hasn't won since Oct. 22 against Michigan State.
It was a battle of backup quarterbacks in Lincoln. Max Bortenschlager and Ryker Fyfe drew starts after Tommy Armstrong Jr. (hamstring) and Perry Hills (shoulder) were sidelined.
Nebraska really gashed Maryland on the ground in the first half.
The Cornhuskers averaged 5.3 yards-per-carry and found the end zone twice on runs by Terrell Newby. Fullback Tre Bryant also has used quite a bit as he rushed for 36 yards on seven carries.
Bortenschlager moved the ball at a decent rate. Bortenschlager completed 6-of-13 passes for 58 yards and targeted wideout D.J. Moore quite a bit.
The Terps certainly weren't afraid to take chances in the first half.
In the second quarter, cornerback J.C. Jackson blocked a 32-yard field goal attempt by Nebraska's Spencer Lindsay. On Maryland's ensuing drive, Wade Lees lined up to punt, but Lees dumped a pass off to fullback Kenneth Goins Jr. for a first down.
However, Maryland couldn't move the ball after that and ended up punting a few plays later.
The Cornhuskers took a 21-0 lead into the break after a late touchdown from Fyfe to star wideout Jordan Westerkamp from four yards out.
Nebraska added a third touchdown run from Newby with 3:30 left in the third quarter. Newby rushed for 98 yards on 22 carries on the afternoon.
The Terps did finally find the end zone in the fourth quarter.
With Maryland deep in their own territory, Bortenschlager found Moore on a screen pass. Moore was able to weave his way through the Nebraska defense for a 92-yard touchdown.
Moore's touchdown was the longest by a Terp since Darrius Heyward-Bey broke off a 96-yard score in 2006.
Maryland's defense played much better in the second half. The Terps forced three-and-outs on three of their last four defensive possessions.
Bortenschlager also had a decent game as he connected on 14-of-29 passes for 191 yards and a touchdown. The Indiana native make solid reads and didn't turn the football over.
The Terps will close out the regular season against Rutgers next Saturday at home. Kickoff is set for noon for the regular season finale.
More from Terrapin Station
This article originally appeared on