Maryland Football: Quick Lane Bowl not getting a ton of respect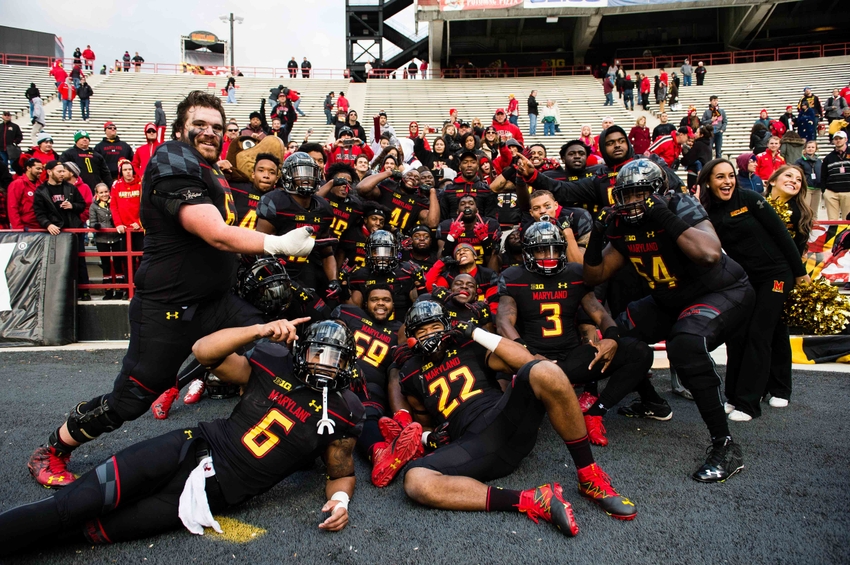 The Quick Lane Bowl will be the site of a game between two teams trying to rectify their respective programs.
With Maryland being pitted against Boston College, this is a contest that isn't getting much respect from national pundits.
ESPN's Ted Miller wrote about what bowl games are going to be the least and most entertaining, best coaching matchup, and what teams have something to prove in a bowl game. He also tabbed an "Amenia Bowl," which he thought was the matchup between the Terrapins and Eagles.
"Maryland and Boston College meet in the Quick Lane Bowl the day after Christmas, but don't expect a lot of flashy offense after the holiday feast. The Turtles rank 92nd in the country, with 25.4 points per game. The Golden Eagles rank 123rd, with 19.1."
It's pretty clear to anybody that has watched Maryland over the past six weeks that the offense has struggled. The Terps only scored 44 points over the last four games and 31 of them against Rutgers in the final contest.
Part of the reason for that is that quarterback Perry Hills hasn't played a complete game since a 42-36 loss to Indiana on Oct. 29. When he has played, Hills is completing 66 percent of his passes.
Hills has only thrown 55 incompletions during the entire season. He's also tossed 10 touchdowns and only three interceptions while rushing for three more.
It's certainly a very different story for Boston College.
Quarterback Patrick Towles completed just 51.0 percent of his passes this season. He also threw 10 touchdowns to go along with six interceptions.
Like Hills, Towles is also a threat to run as he added four touchdowns on the ground. It was his lowest completion percentage since entering the college ranks, if you don't count his freshman season (47.5 percent on just 40 passes).
The Eagles also don't boast a ton of playmakers. Jon Hilliman led the team in rushing with 463 yards and Jeff Smith has just 26 receptions for 391 yards.
Hilliman and Smith combined for eight touchdowns on the season.
The Terps certainly didn't have the most lethal offense around, but players like Ty Johnson and D.J. Moore gave Hills weapons when he was healthy. Both exceeded their freshman seasons by increasing productivity by a solid margin.
Both Johnson and Moore have had a knack for the big play throughout the season. That'll definitely come in handy against a very stout Eagle defense.
Obviously, unless you're a Maryland or Boston College fan, you're probably not going to be sitting in front of a television watching the Quick Lane Bowl on Dec. 26. It's certainly one of the lesser bowls, but the Terps do possess the firepower to make it exciting if Hills is healthy.
More from Terrapin Station
This article originally appeared on