Maryland Football: Big Ten Football on Friday nights is a bad idea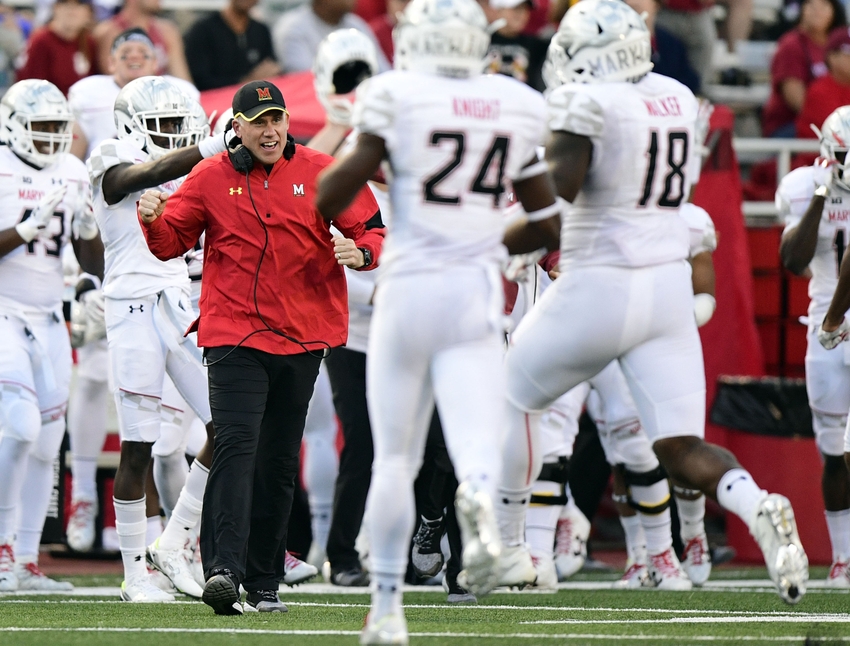 The Maryland football team learned that they will be playing in primetime on Friday night next season.
As much as fans may enjoy games under the lights, college football on Friday nights is a bad idea.
On Tuesday, the Big Ten announced a slate of Friday games that will be played in primetime. The Terrapins drew a matchup against Northwestern on Oct. 13 at home.
The game will be the first all-time meeting between Maryland and Northwestern.
The Terps haven't exactly had a ton of primetime games over the past few seasons. After a three-win campaign in 2015, the only game under the lights this year was against Michigan State back on Oct. 22.
As much as night games can be fun for fans, Friday nights shouldn't be reserved for college football.
First of all, Friday nights offer high school football all over the country.
Many college coaches use Friday evenings as a huge chunk of time for recruiting. Especially when  a team is playing at home the following day, it's a great opportunity to check out local high school football without as many coaches from other schools in attendance.
For example, the DMV is one of the most fertile recruiting areas in the country. When Maryland has a home game, D.J. Durkin and his staff can get to schools like DeMatha, Good Counsel, St. John's College and many others and recruit some of the area's most talented players.
Friday night games also aren't going to bring the same kind of fanfare that Saturday afternoons or evenings do.
Many fans revolve their entire Saturday around watching their favorite Big Ten team play. For example, fans will get out early to tailgate on Saturday morning and make a whole day of it. That's obviously not an option on a Friday unless fans take off from work.
If you're not going to the game, you still might wake up early and watch "College Gameday" in order to get prepared for the action. Personally, that's one of my favorite parts of college football season.
If I'm not making the trek down to College Park, watching pregame coverage on a Saturday morning is one of my favorite experiences.
Fridays don't exactly feel like a traditional gameday. For example, when Maryland faced Florida International on a Friday back in September, it felt strange waking up on a Friday with a game to be played that night.
I realize that ESPN has several Thursday and Friday night games throughout the season. However, I just don't think that it's in the Big Ten's best interests to adopt the tradition.
More from Terrapin Station
This article originally appeared on