Mark Stoops says Kentucky is now 'relevant' in SEC East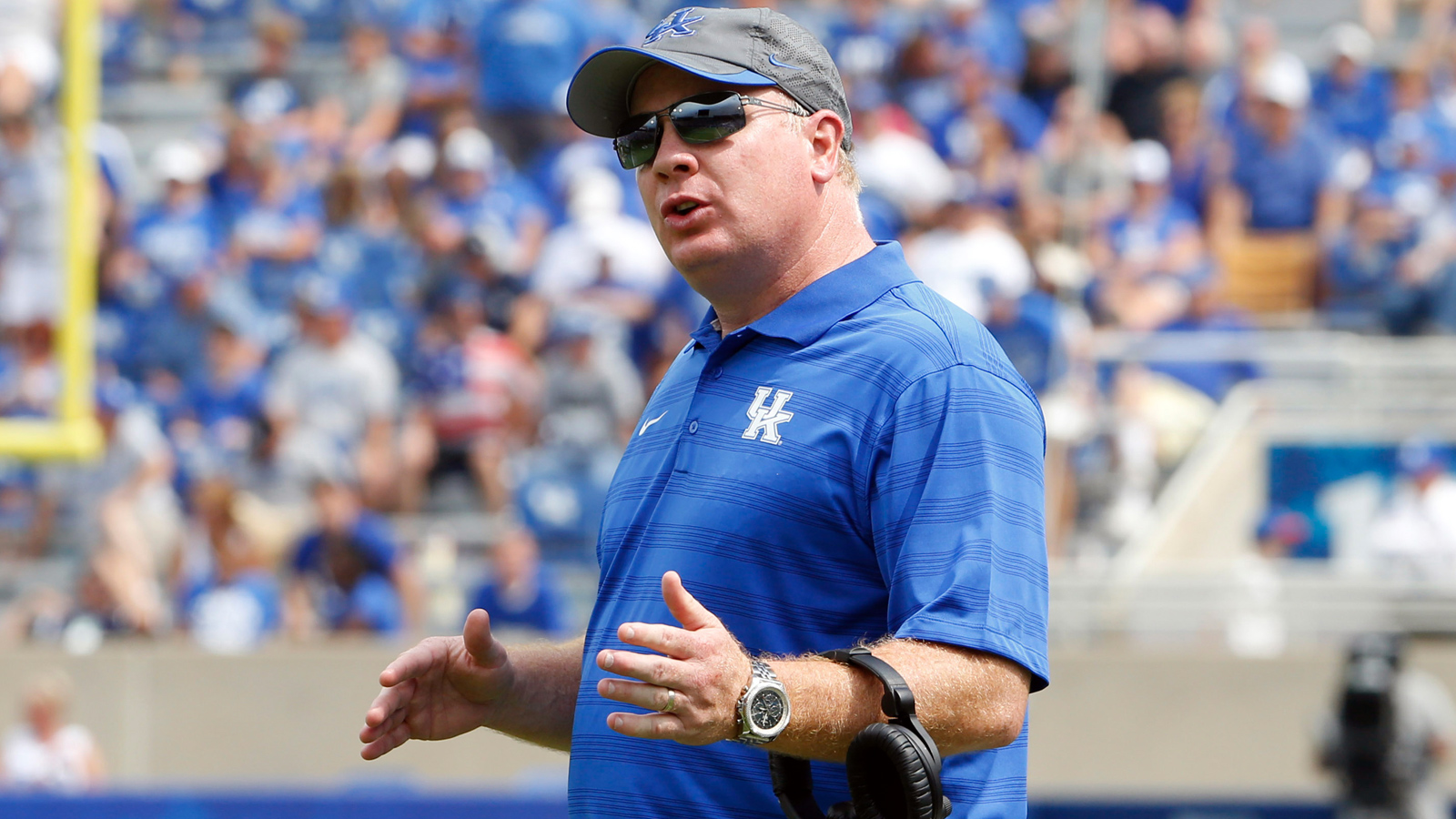 As Mark Stoops enters his third year at Kentucky, two things are clear: that progress has been made and that the Wildcats still have a way to go to compete for SEC titles.
Stoops weighed in on the state of the program this week at SEC Media Days, making it clear that there's still plenty of work to do to get Kentucky where he expects it to be.
"As we move forward, we've worked extremely hard to make Kentucky relevant in the SEC East," Stoops told the media. "As we move into this third year, we really feel like we put ourselves in a position to do just that."
Achieving relevancy is no easy task in a division with teams such as Florida, Georgia and Tennessee that have perennially owned the division. But it's worth noting that Kentucky received one vote to win the SEC East in the preseason media poll, which was released Thursday.
"Clearly, there's progress being made at Kentucky, both in facilities and with our football team. We need to continue to work hard," Stoops said.
With increased success, though, come increased expectations. The Wildcats started 5-1 last year before dropping their last six games to finish outside the bowl picture looking in, something they have no interest in repeating this season.
"I think we're constantly in a learning environment at Kentucky in all areas," Stoops said. "We're constantly looking to improve in all ways, and we certainly have to look at a way — I was pleased with the way we came out and started the season last year. We have to be able to learn to sustain that."
Image credit: Mark Zerof-USA TODAY Sports