Marcus Mariota Named NFL Offensive Player Of The Month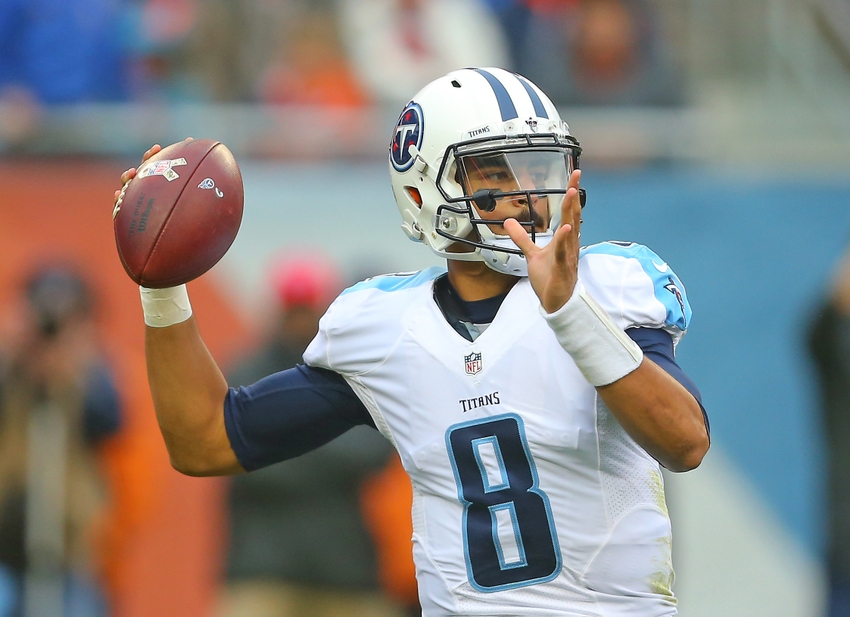 Tennessee Titans Quarterback Marcus Mariota was named AFC Offensive Player of the Month.
The Tennessee Titans still have an outside shot at a Playoff Berth in 2016, but some things need to go their way. Their leader on Offense has the tools to get them there after a November where the former Oregon Duck threw 11 touchdowns to just 2 interceptions and held a 115.0 passer rating in all four games against San Diego, Green Bay, Indianapolis, and Chicago.
He ranked first in key categories for the month including passer rating, touchdown passes and averaged a leading 8.65 yards per attempt. He completed 86 of 130 passes for the month.
For the season, Mariota is two yards from breaking 3000 passing yards for the season and has the Titans at 6-6 and are in the hunt for a Playoff Spot. There is a big challenge in the month of December as the team faces Denver at home followed by back to back road games at Kansas City and Jacksonville. The Titans close out the regular season on New Year's Day hosting the injury riddled Houston Texans. This week is a 'bye' for the team.
The Tennessee Titans host the Denver Broncos on Sunday, December 11th. Kickoff is set for 10am Pacific Time on CBS.
This article originally appeared on