Marcus Mariota Faces Challenge With Von Miller And Denver Broncos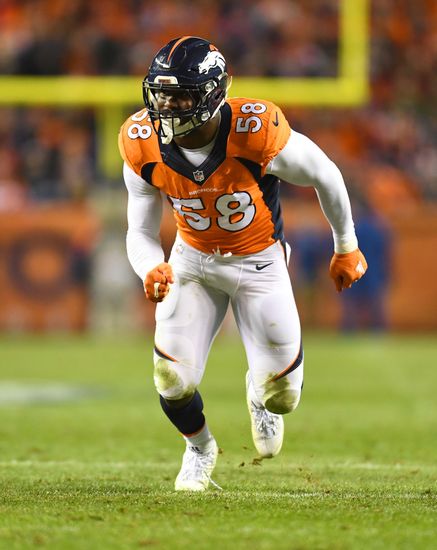 The Tennessee Titans face a challenge facing the Denver Broncos Defense on Sunday.
Marcus Mariota is healthy. The Tennessee Titans are in the thick of a Playoff spot but face a big challege this week hosting the Denver Broncos. The Tennessee Offensive Line will be an area of focus for the Offense. Defensively, Von Miller patrols the line for the Denver Broncos and will have Mariota in his sights.
According to the Tennessean, Mariota was sacked 30 times through 12 games last season. That number is less in 2016 – down to 18. The Titans Offensive Line did not allow a sack before the bye week against Chicago.
The Tennessee Quarterback admitted he does not want to meet Miller on the field Sunday.
He's one of those types of players that can change the outcome of the game with one play.

Marcus Mariota on Von Miller's Style of Play for the Denver Broncos
Mariota has the third best percentage throwing for a conversion on Third Downs in 2016 – behind Ben Rothlesberger and Tom Brady.
If Tennessee can beat Denver, it could be a turning point for the season. The Broncos has played this season with a new Quarterback in Trevor Siemian who is completing 60 percent of his passes this season. Mariota is hitting receivers 63 percent of the time.
Trevor Siemian is injuried and did not play last week. Paxton Lynch showed off his arm in a win over Jacksonville throwing for 104 yards. He could see his third career start against the Titans on Sunday.
The Denver Broncos and Tennessee Titans meet on Sunday at 10am Pacific Time on CBS.
This article originally appeared on