Is Nick Saban's revolving door of coordinators cause for concern at Alabama?
We've devoted countless words in this column to Alabama's success on the football field. Can we talk for a second about its uncanny ability to remain in the news nearly 365 days a year?
Hey Stewart. Given the last-minute replacement of Lane Kiffin as Bama's OC, and then his replacement Steve Sarkasian lasting for all of one game, does this give you cause for concern re: Nick Saban? For all the success of The Process, this revolving door approach to OC seems to be far outside Saban's usual approach to, well, EVERYTHING.
— Ken Young
While Saban has enjoyed a lot of continuity with his defensive staff, most notably Kirby Smart's eight-year stint as coordinator, his OC job has often been a revolving door. Jim McElwain lasted the longest at four seasons (2008-11), followed by Kiffin's three seasons (minus one game). In between, Doug Nussmeier made it for just two seasons. And completely lost to history — does anyone remember who Saban's original Alabama OC was in 2007?
That would be then 29-year-old Major Applewhite, now the head coach at Houston.
But what's worked in the past isn't guaranteed to work going forward. One reason Saban was able to get away with a revolving door earlier in his tenure was that the job seemingly wasn't as important. You knew Alabama would field dominant defenses. All the OC had to do was run the ball a lot and make sure his quarterback didn't give away the ball.
Saban's hiring of Kiffin and incorporation of no-huddle was in large part an acknowledgment that times have changed. No matter how good your defense, you're going to have a few games against a Johnny Manziel, Deshaun Watson or … Chad Kelly, where you have to outscore the other guys. With Kiffin, he found a system that worked, and Sarkisian was the natural choice to continue that.
So as much fun as it would be if Saban and Chip Kelly teamed up (try to imagine Saban chewing out Kelly on the sideline and how well Kelly would take it), that's probably not smart long-term. Saban needs someone with whom he's philosophically aligned, who won't drastically overhaul the offense, and ideally, will stick around for longer than a year.
How upset is Lane Kiffin today? He was in Saban's purgatory for three years, won a national championship, and his reward was FAU? Meanwhile, Sark was at Alabama for less than a season, OC for one game in which he blew the national championship and he gets to go run the #1 offense in the NFL. 
— Jon Rosenblum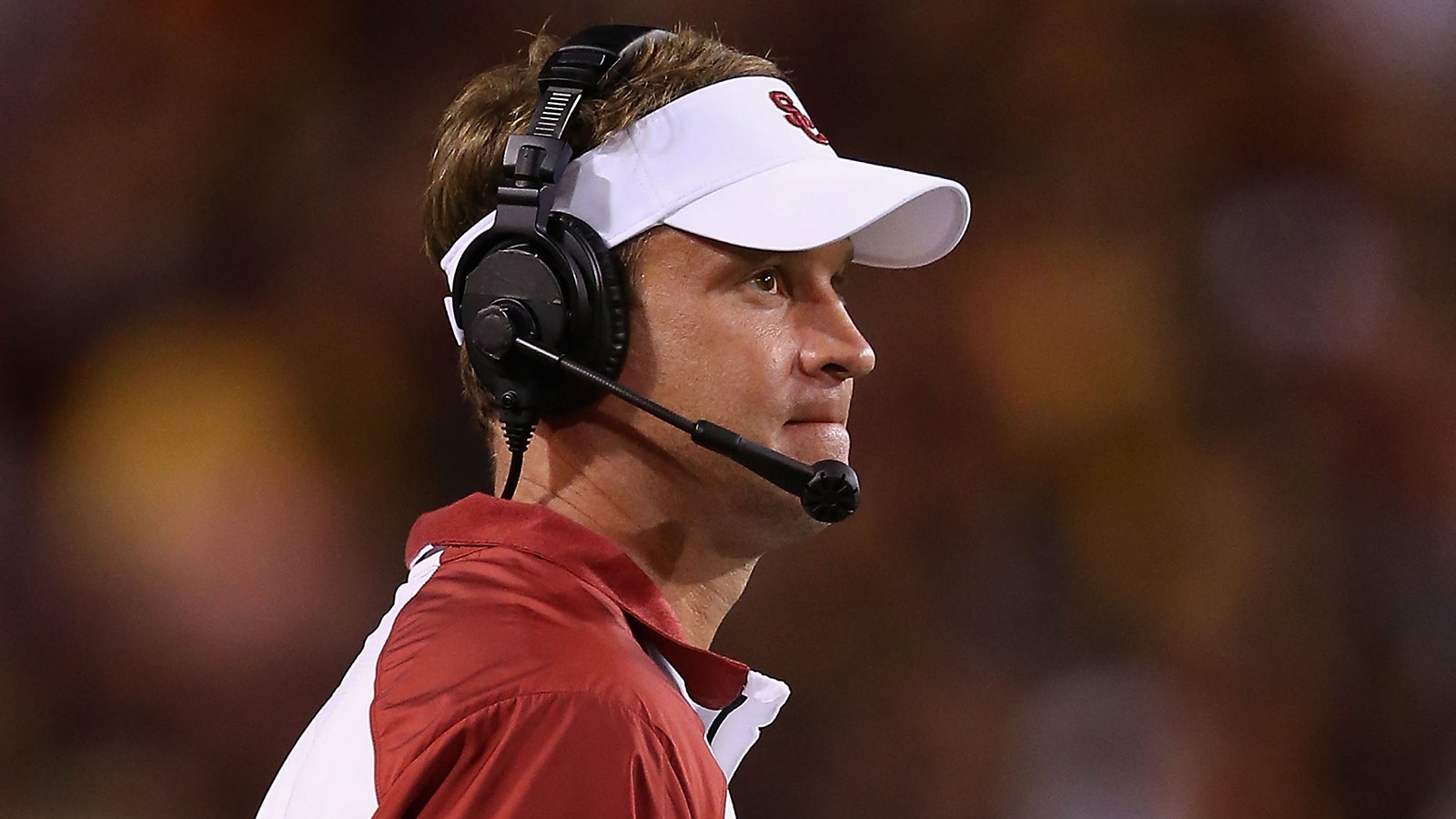 I've seen people saying Sark got a better job — higher-profile, better set up to win immediately, etc. But you have to consider their respective motivations.
Kiffin had expressed little interest in returning to the NFL. He really wanted to be a college head coach again, in large part because he's bitter about the perception that his previous stints were a failure. He believes he was successful in his one 7-6 season at Tennessee, telling SI's Pete Thamel in December, "The SEC was as strong as it's ever been, clearly different than it is now." And he feels people don't appreciate how hampered he was by the sanctions at USC and should get more credit for that one great 10-win season in 2011.
Sark on the other hand just wanted to get back in football and restore his name after blowing the USC job due to alcohol abuse. Frankly it's remarkable how quickly he's gotten back on his feet. Becoming a head coach again probably still feels several years away, though, and had he pursued one this past cycle I don't believe he would have gotten even FAU.
It will be interesting to see the paths these two guys who've been so closely linked together over the year take from here. If Sark next year helps deliver Atlanta the Super Bowl trophy that Kyle Shanahan choked away, it's not preposterous to think he'll become an NFL head coach shortly thereafter.
I'd put money on that before I would Kiffin becoming a head coach at a USC or Tennessee-type program again anytime soon, not because Kiffin won't win at FAU but because he's Lane and he's going to keep doing Lane things.
Hey Stewart: Which game will go down in history as more of a classic, this year's Patriots-Falcons Super Bowl or Clemson-Alabama college football national championship?

— Nick, Webberville, MI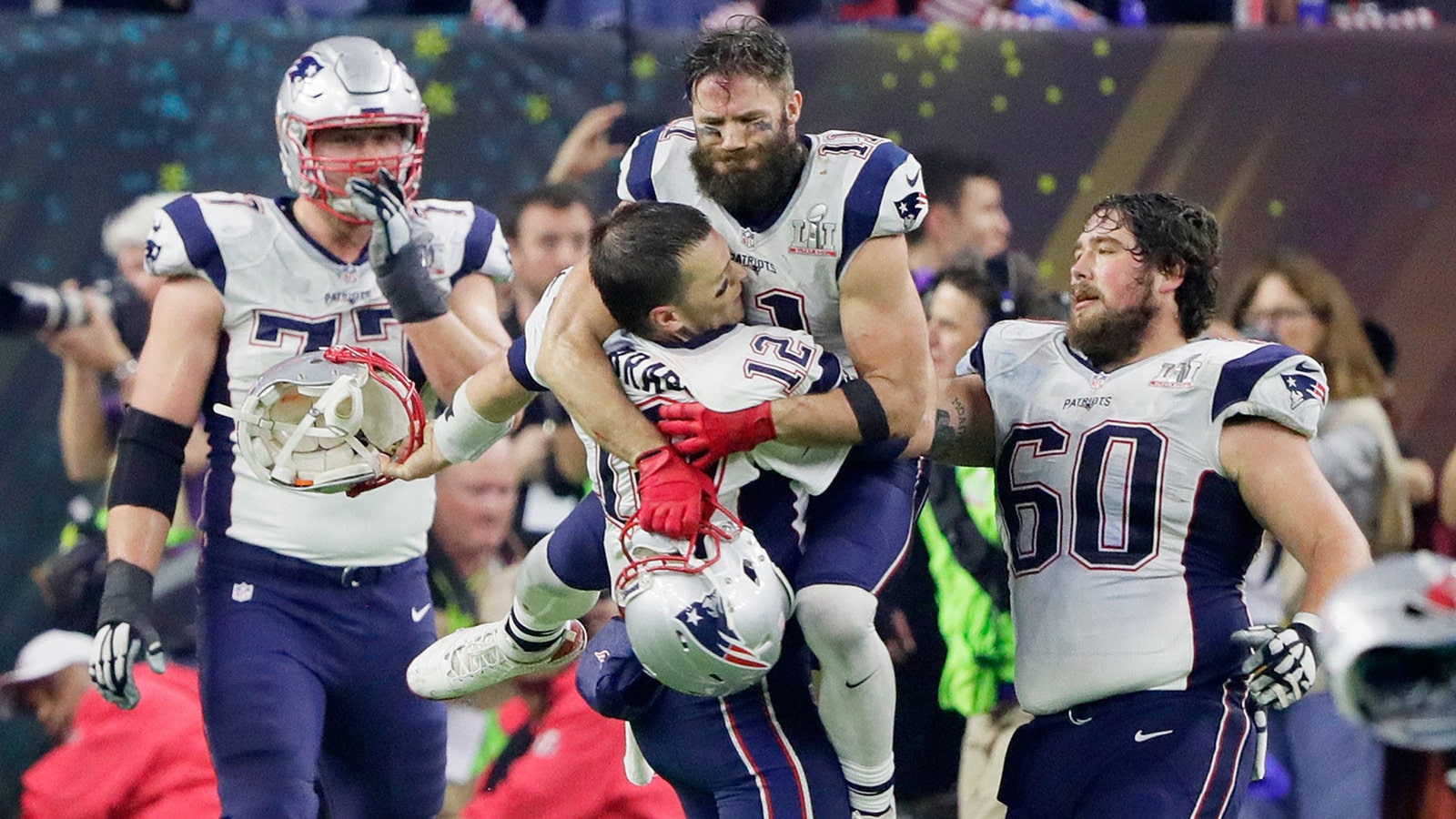 The Super Bowl is such a significantly bigger event — 111.3 million viewers compared with 26 million for Clemson-Alabama — that I don't think it's a realistic competition. A game that featured both the biggest comeback in Super Bowl history and the first-ever overtime in Super Bowl history is going to leave a much larger impression in the years to come than anything the college game could have possibly produced.
I will say, as remarkable as the fourth quarter and overtime were in Patriots-Falcons, most of the game before it was pretty unmemorable. I actually stopped watching for a while when it got to 28-3. Clemson-Alabama had its slow moments but was pretty good throughout. And whereas the Falcons choked that game away about as badly as any team in history by failing to bleed the clock, Alabama to its credit fell behind and took the lead back on Jalen Hurts' 30-yard touchdown before succumbing to Deshaun Watson one last time.
All in all, though, I was struck by the parallels between the two. In both cases you had a massive discrepancy in plays run that undoubtedly wore down the opposing defense. And in both cases, when the star quarterback took over needing to lead a do-or-die touchdown drive, I had the same feeling — there's no way Watson/Tom Brady is getting stopped here.
What happened to Texas on the recruiting trail? Should a new coach at one of the sport's biggest and best-known brands have done better? Charlie Strong's classes the past two years were both in the Top 10.
— Matt, The Woodlands, TX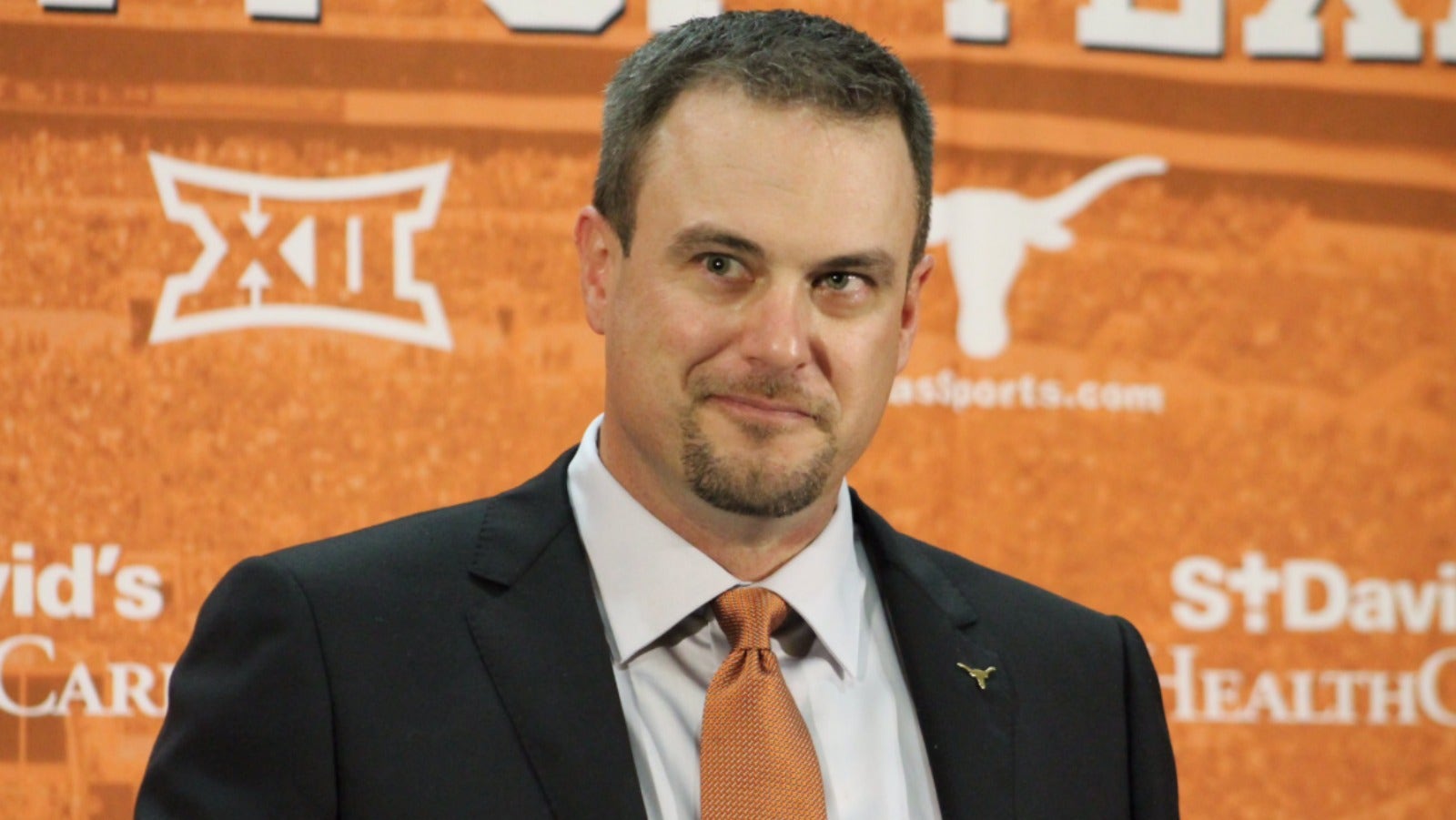 Tom Herman did not close well prior to Signing Day. No one could dispute that. While that first transitional class, which a new coach only has a couple of months to salvage, is rarely a blockbuster, I certainly expected Texas to finish better than 26th nationally on 247Sports' composite rankings. In what universe does Mississippi State finish higher in the recruiting rankings than Texas?
Herman made an interesting observation (some 'Horns fans will call it an excuse) when he came on The Audible on Signing Day. He noted that the kids signing in this class, from the time they were 11, had seen Texas post more seven-loss seasons (2010, '14, '15 and '16) than winning seasons (2011, '12 and '13). That may help explain how a program that dominated in-state recruiting for so long under Mack Brown somehow failed to land any of 247's top 19 prospects in the state of Texas.
If you're Texas, though, you should take a little solace in the fact these kids aren't simply going somewhere else in the state. Florida State landed top-rated Marvin Wilson, who did not even have Texas among his finalists. Ohio State signed three of the state's top six. LSU claimed three of the top seven. So many Texas kids leaving the state is not likely to become a long-term trend. It's more a reflection of the instability in Austin, Kevin Sumlin's tenuous status in College Station and the flaming mess in Waco.
On Signing Day, Herman was already looking ahead to 2018 and talking up a potentially "historic recruiting class." Without even knowing anything about the players in that class, I'd be willing to bet right now Texas finishes with a top-three class nationally next year. Coaches at big-name programs almost always put together a monster first full class, when buzz for the new guy is through the roof. This is a guy who just last year at Houston landed five-star Ed Oliver and signed a top-40 class at a Group of 5 school. He'll be fine.
If what Baylor has done up to this point isn't worthy of the death penalty, what is?
— John Benal, Ridgeland, Miss.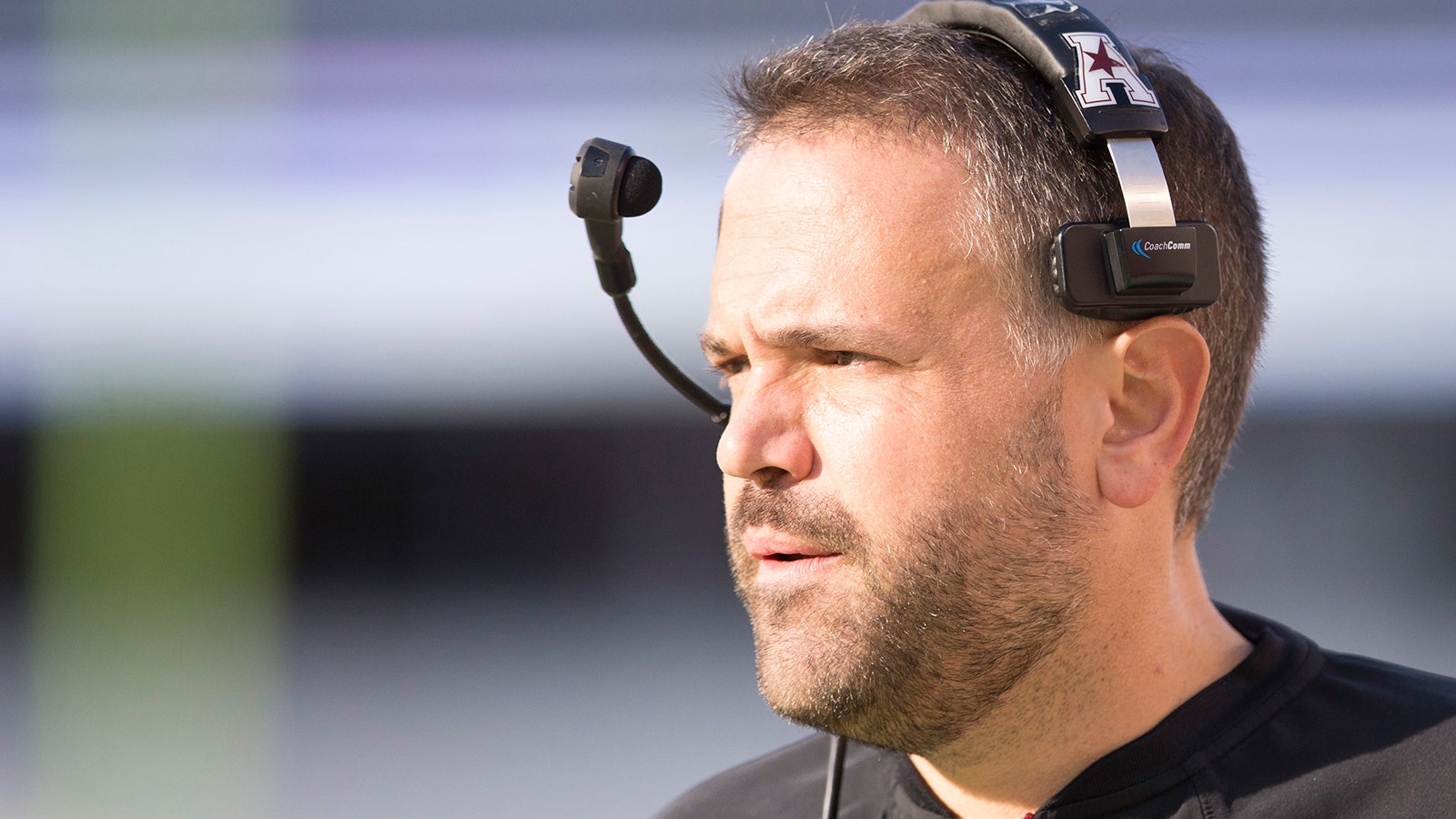 I don't believe the Death Penalty will ever be used again for myriad reasons, but consider that SMU got it primarily for paying football players (and getting caught and still doing it). Art Briles' text messages reported about last week indicate Baylor was actively helping its players avoid punishments for alleged crimes.
You tell me which is worse.
It seems like Notre Dame would be completely shut out of the College Football Playoff unless they were undefeated, while other contenders in conferences at least have a one loss margin of error. Do you think this makes it more likely that ND comes to its senses and joins the Big Ten before its next TV deal? (ND is part of the Big Ten for hockey already.)
— Bill Kroger
Wait a minute. What makes you say that? Two years ago, the Irish were a last-second Stanford field goal away from finishing 11-1 and basically forcing the committee to pick between them and 11-1 Oklahoma. Last year Ohio State got in as an 11-1 team. Notre Dame plays a comparable schedule to both. I don't think it has to go undefeated, though I do think it's going to be at a disadvantage going forward now that all five power conference champs will play a 13th game.
If Notre Dame is going to join a conference, though, it's not going to be the Big Ten. It's going to be the ACC. When the conference announced the coming ACC Network last year it included an extension of its members' Grant of Rights agreement through 2036. To this point Notre Dame's home football games are excluded from that, but the Big Ten is not going to take Notre Dame without being able to sell the TV rights to half its football games and to any other sport.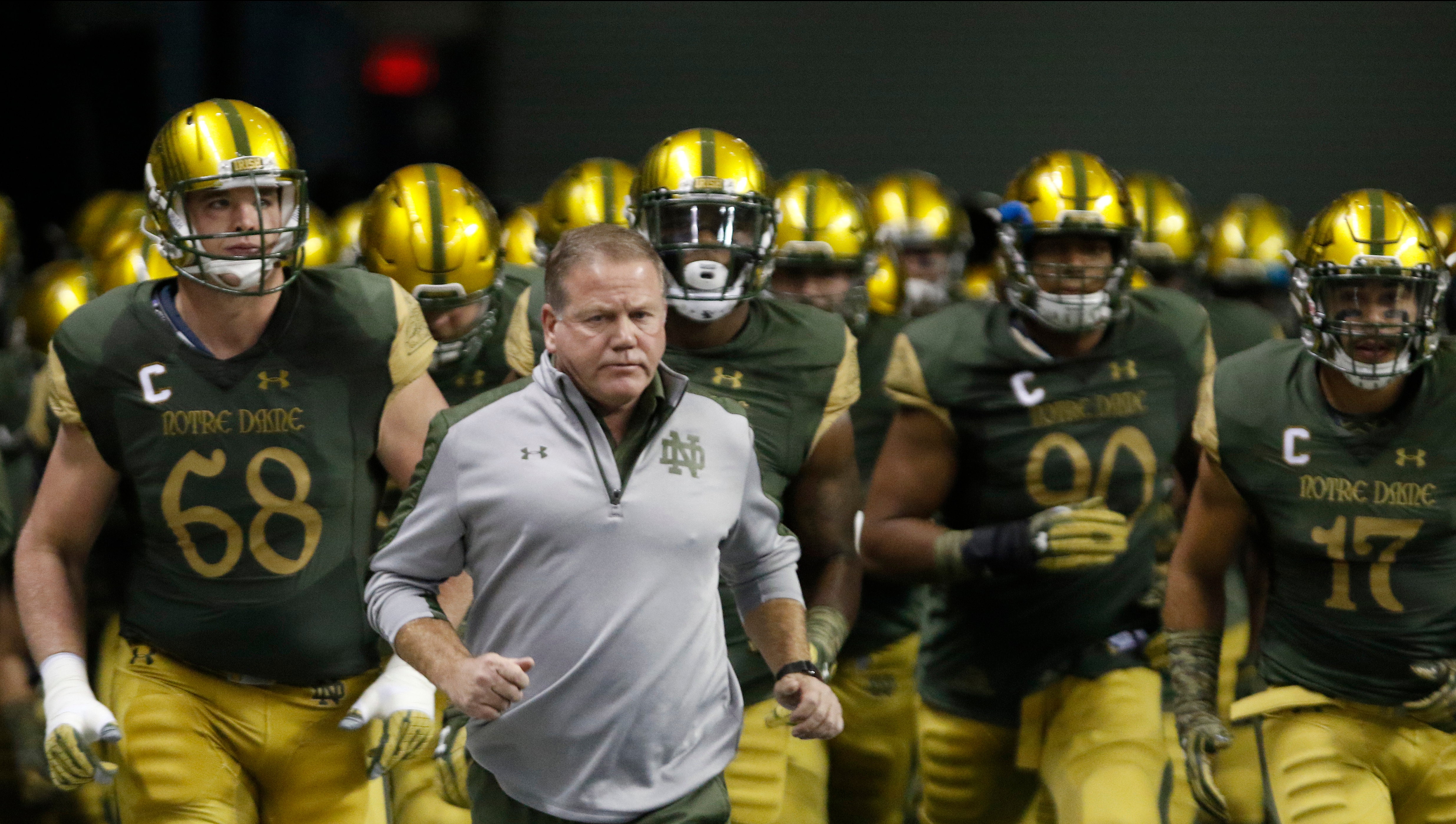 It's ACC or independent for the next two decades.
I know everyone thinks Notre Dame just needs to "come to its senses" and stop being so entitled, but it's not remained an independent for this long just to be difficult. The school still believes in that model, and more importantly, clearly a large majority of its fans do too. If it ever became clear that most Notre Dame fans would prefer to join a conference, I can't imagine the school would ignore them.
As I've said many times, I do think a conference-related playoff snub would be the most likely scenario to cause a mass shift in sentiment. We'll see if and when that comes to pass. In the meantime, though, the ACC has certainly done its part to become more appealing as a football conference. Thanks largely to Florida State and Clemson, the perception of ACC football is a whole lot stronger today than it was four years ago when Notre Dame and the conference announced their partnership.
Stewart: You keep mentioning the anachronism of measuring first downs with physical chains in the 21st century. Is anyone working on replacement technologies? If so, have they been considered by the NCAA Rules Committee?
— Drew, Canandaigua, NY
I've not yet heard of any. And I'm not tech savvy enough to come up with one myself. I just know we can do better. If Taco Bell can invent the Naked Chicken Chalupa, then surely Silicon Valley can invent a digital down-and-distance system.
We're baring it all today. The #NakedChickenChalupa is here. pic.twitter.com/fjnnI7OhLl

— Taco Bell (@tacobell) January 26, 2017
Stewart: How do you think the proposed December signing period will change college football recruiting? Will it make the "Kings" stronger with most four- and five-star players choosing to lock up a spot with the premier programs, leaving the February signing period for the other programs to fill out their class with lower-rated players?
— Brad Brown
I'm of the opinion that December will just replace February as Signing Day for about 90 percent of the teams and players that recruiting fans follow closely. With earlier official visits, more kids will commit before their senior years of high school, and schools will pressure kids into turning their commitments into signatures in hopes of avoiding 11th-hour flips.
The exceptions will be a Marvin Wilson-type five-star player who knows Florida State, etc., will hold a spot for him, and late-bloomers who don't come on to the radar of most schools until after their senior seasons.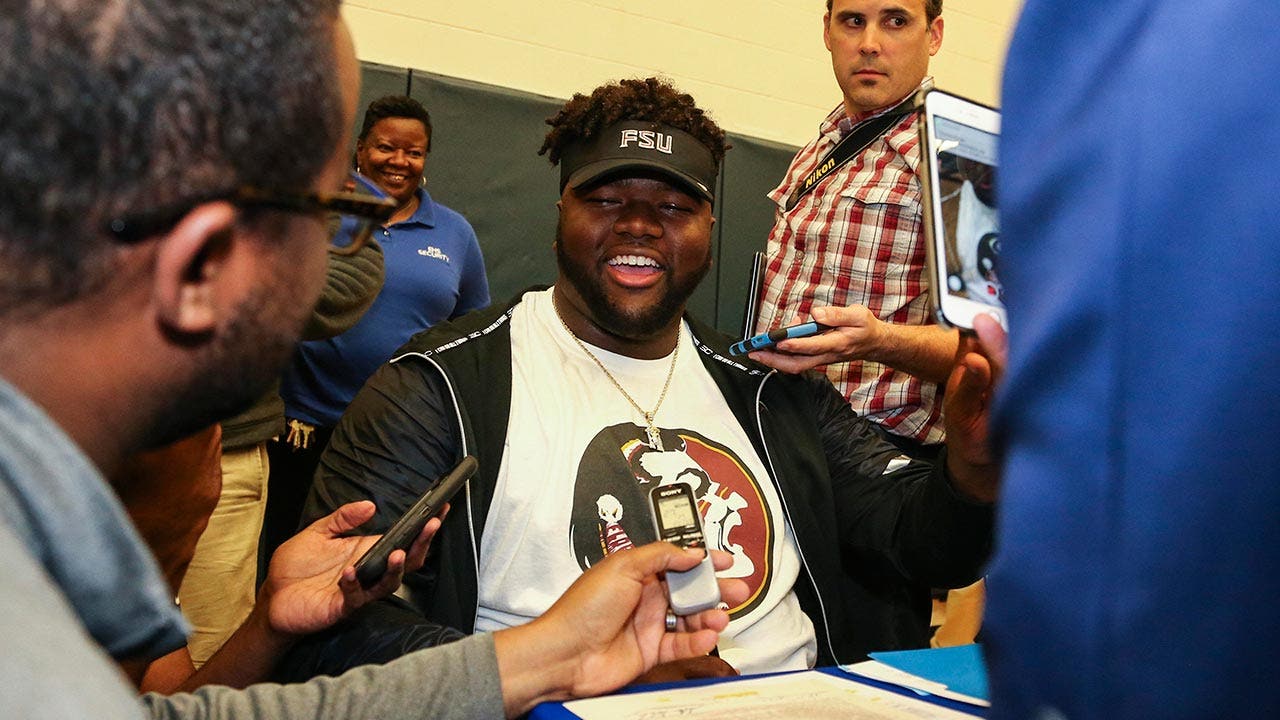 Worth noting, I asked every coach that came on The Audible on Signing Day how the proposed date would affect their program. Notre Dame's Brian Kelly basically said the exact opposite of what I just did. He said his staff is going to operate under the assumption that everybody they're recruiting will still sign in February, and if anybody wants to sign earlier, that's a bonus. I'll be interested to see if that holds up.
Now, the one element that nobody can figure out how it will impact things is coaching changes. They all take place in that window right before or after the date we're talking about. If a school fires its coach on Dec. 1, and hires his replacement roughly a week later, does that delay most of the class signing until February? If, as was the case with Cal this year, it fires its coach in January, will it let the December signees out of their letters of intent?
The early signing date is a good idea in theory but it could become a heck of a mess.
Stewart: I heard you and Bruce a couple weeks ago on The Audible hyping up Maryland's Top 20 recruiting class.  Given the other teams in the BIG Ten East what is their realistic ceiling over the next five years?
— Don, Columbia, MD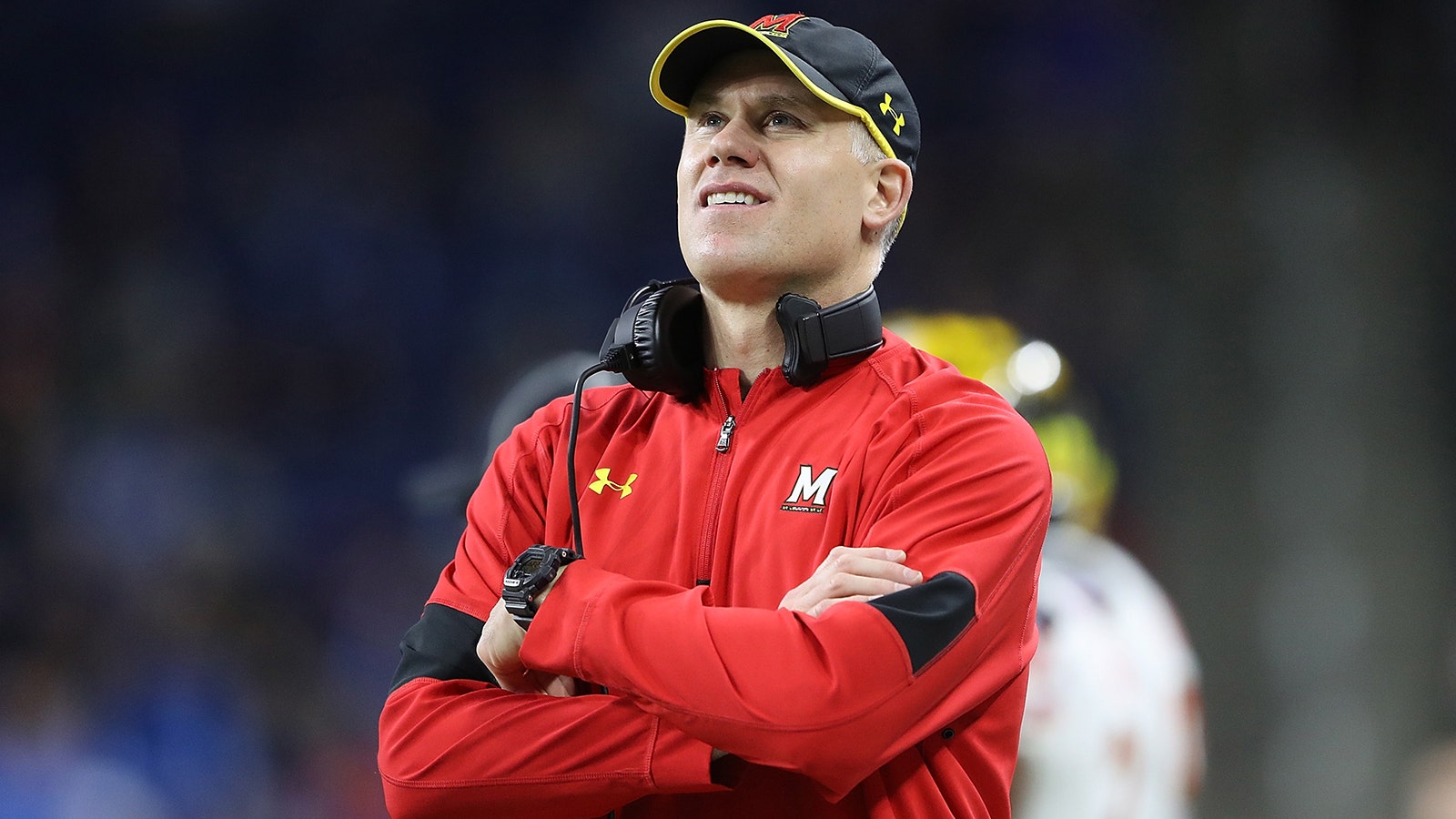 Looking at the division right now you think, how could Maryland ever crack the triumvirate of Ohio State, Michigan and Penn State? All three have got it going with their respective coaches. Even on his best day, D.J. Durkin will be playing for fourth.
But five years is a long time. Who knows where Urban Meyer, Jim Harbaugh and James Franklin will be by then. The NFL? Italy? Mars? Chances are they will not all win 10-12 games a year every year from now through 2021. Heck, if you'd asked this same question a year ago I'd be saying, how is Maryland ever going to catch Michigan State? Things change in a hurry.
But first, let's see whether Durkin's haul was a one-time thing — yet another new coach making waves with his first full class — or whether he'll sustain it. I also don't feel like we learned much about the Terps from Durkin's first season. It was a bumpy 6-7 campaign in which he wasn't able to establish much of an identity. If Maryland takes a big step forward in 2017, I'll feel better about raising their ceiling from "annual bowl team" to "occasional division contender."
Between the current political climate, the Baylor revelations and the Patriots winning the Super Bowl, it's been a pretty depressing 2017 so far. Can you give us some good news?
— Robert Knox, Los Angeles
There is one thing and one thing only getting me through 2017 at this point — the prospect of new Curb episodes.
Don't you dare let us down, Larry David. Your country needs you.