Malzahn to Sit Down With Stidham, The Most Important Recruit Of His Career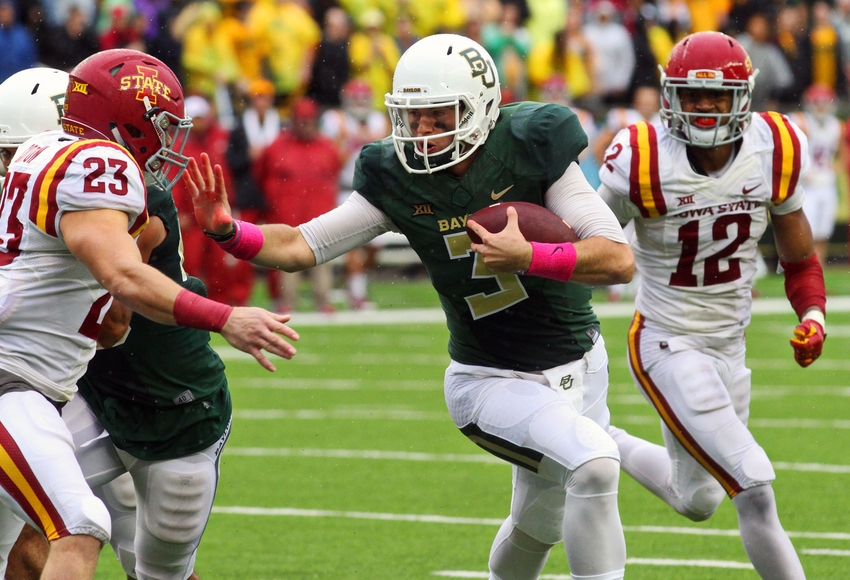 Today Gus Malzahn will be making perhaps the most pivotal in-home visit of his career when he sits down with former Baylor quarterback Jarrett Stidham.
Malzahn — and Rhett Lashlee — will be in Texas looking to close on Baylor transfer and No. 1 ranked junior college quarterback Jarrett Stidham.
As FlyWarEagle reported last week, Stidham's recruitment is nearing its end, and despite some reports saying his decision could be pushed back, we don't believe that will be the case.
Soon — very soon — Malzahn and Lashlee will know whether their pitch worked.
And soon — very soon — Auburn will know whether it has, with just a single commitment, cemented itself as a bonafide contender for the 2017 SEC western division crown.
That's how good Stidham is.
Stidham is not a gamble. He is not a roll of the dice. He's as close to a sure-thing as an incoming quarterback prospect gets.
If Auburn is able to add Stidham, with the defense they should be able to field next season — even with the departures of, among others, Carl Lawson and Montravius Adams — it will be a legitimate force.
Lashlee laid the groundwork for this visit with a marathon meeting last week, talking in-person with Stidham for more than 10 hours.
The safe money is that Malzahn's sit-down will also be of the extended variety.
While the Tigers seem to be sitting fairly pretty at the moment, the Auburn faithful won't be at-ease until a pledge is secured — and rightly so.
Lurking in the shadows are Texas A&M — who could pull the trigger on an offer at any moment and instantly become a serious threat — and Florida, with Jim McElwain and his staff having done all they could to secure a Stidham visit to Gainesville.
So far, Kevin Sumlin appears to be playing it safe, knowing that an offer to Stidham could — and almost certainly would — rock the boat with A&M quarterback commit Kellen Mond and his truckload of highly rated friends.
And it doesn't appear that Stidham is interested in the Gators enough to book a flight.
Perhaps the only thing standing between Malzahn and the dynamic quarterback threat he has been missing since Nick Marshall took his game to the NFL is Baylor offensive coordinator Kendal Briles.
Stidham is close with Lashlee — but he is closer with Briles.
Briles is not expected to be retained by new Baylor head coach Matt Rhule. Should he land a coordinator job at a high-profile school, that would quickly muddy the waters for Malzahn.
With the way the Art Briles Era at Baylor ended, though, significant heat may be radiating off of his son for quite some time, making it unlikely the younger Briles will land such a gig so soon.
The bad news?
Sugar Bowl or not, Malzahn has lost six straight to Alabama and Georgia, and that has to change — and it has to change next year.
Stidham's commitment can do just that.
And Malzahn knows it.
That's why Stidham may be the most important recruit in Malzahn's career.
After almost single-handedly botching — at the very least — the Clemson and Georgia games, Malzahn desperately needs a a marquee win.
The good news? The best news?
Today, in December of 2016, Malzahn has the chance to win 10 of next season's games in but a single visit.
This article originally appeared on