Mailbag: Will Art Briles ever be a head coach again?
I could have very easily filled this week's entire Mailbag with Baylor-related questions. It's an enormous story with a whole lot of ramifications. I picked a few for now, but that's not to say we won't be coming back to the topic again next week (and the week after, and …).
Stewart, I'm a long-time reader of your columns but have never been motivated by a story or event to ask a question until now. With the events unfolding in Waco, does Art Briles EVER coach again? While I can see some parties being interested, I can't foresee any institution, other than correctional, taking the risk.
— Mark Robinson (Brentwood, TN)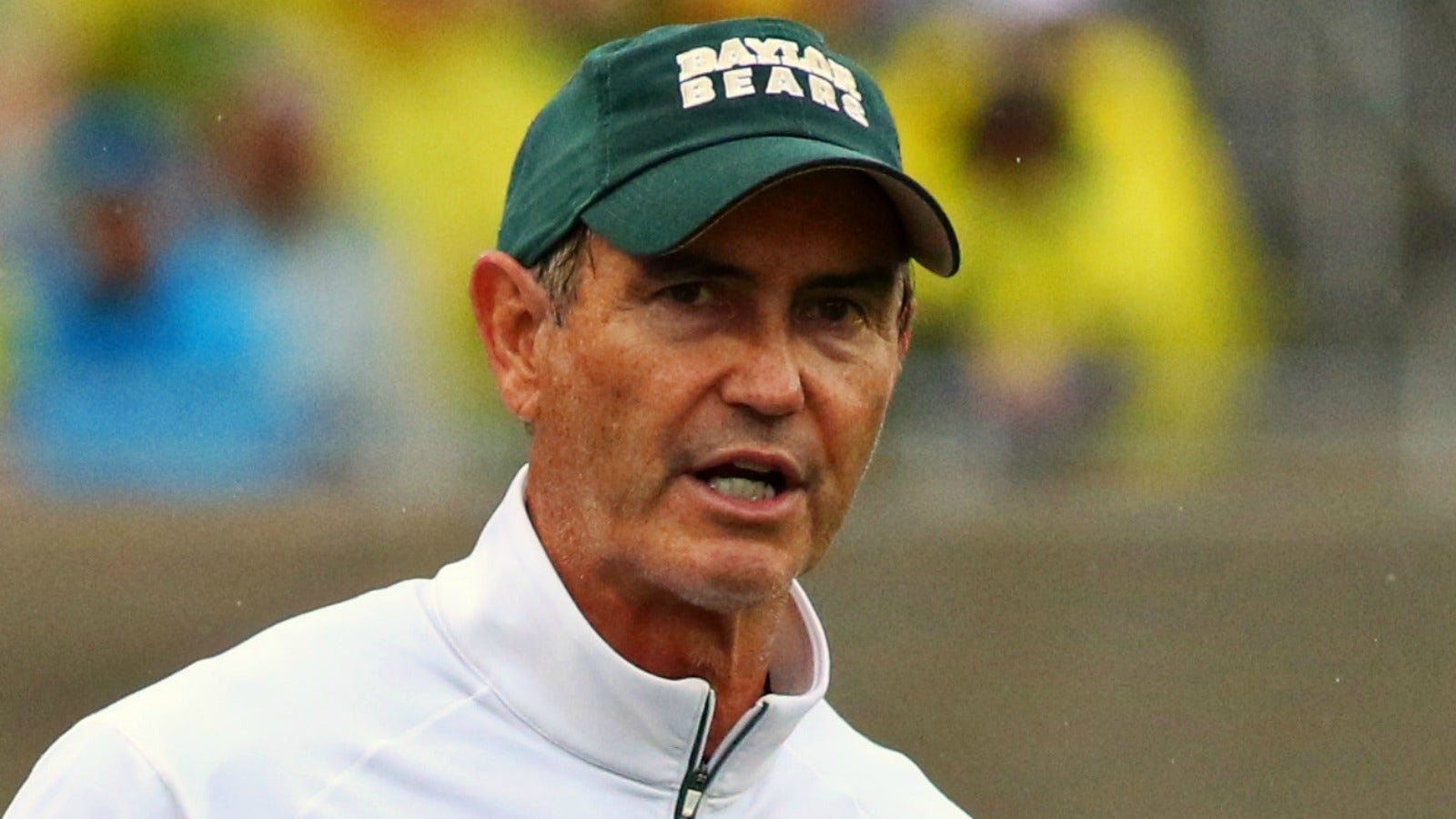 Well, thanks for finally writing in. Feel free to do so more regularly. I'm not exactly swimming in offseason questions right now.
I won't say "never," but it's hard to imagine how another university could hire Briles as its head coach. While plenty of scandal-plagued coaches have gotten second chances before, this is far more serious than fabricating a resume (George O'Leary) or hiring one's mistress (Bobby Petrino). There's an official report from a law firm that states in part, "the choices made by football staff … in some instances, posed a risk to campus safety and the integrity of the University." How could a school president sign off on hiring the head coach from that staff?
Furthermore, Baylor is no doubt in the early stages of having to pay untold millions in settlements to sexual assault victims. (It was previously reported it reached one with Sam Ukwuachu's accuser.) Though many figures beyond Briles contributed to the toxic culture there, he's still going to raise all sorts of red flags from a risk management standpoint.
Briles' most likely path back would be either to return to high school or find a lower-level school to give him a chance. The more intriguing possibility is the NFL, where he'd be free to focus solely on football, as is clearly his want. Unfortunately for him, though, NFL types have always been very dismissive of his "high school" offense. So even a coordinator job might be out of the question. Maybe receivers coach?
Now, that's not to say FBS schools won't be tempted. Briles is a heck of a coach. If you hire him, your program will win and score a lot of points. I'm guessing fan bases of struggling teams will start throwing support behind him as soon as this season. I'm sure certain ADs (not all) will be tempted. But ultimately the president has to sign off. And he's not going to if he reads that report.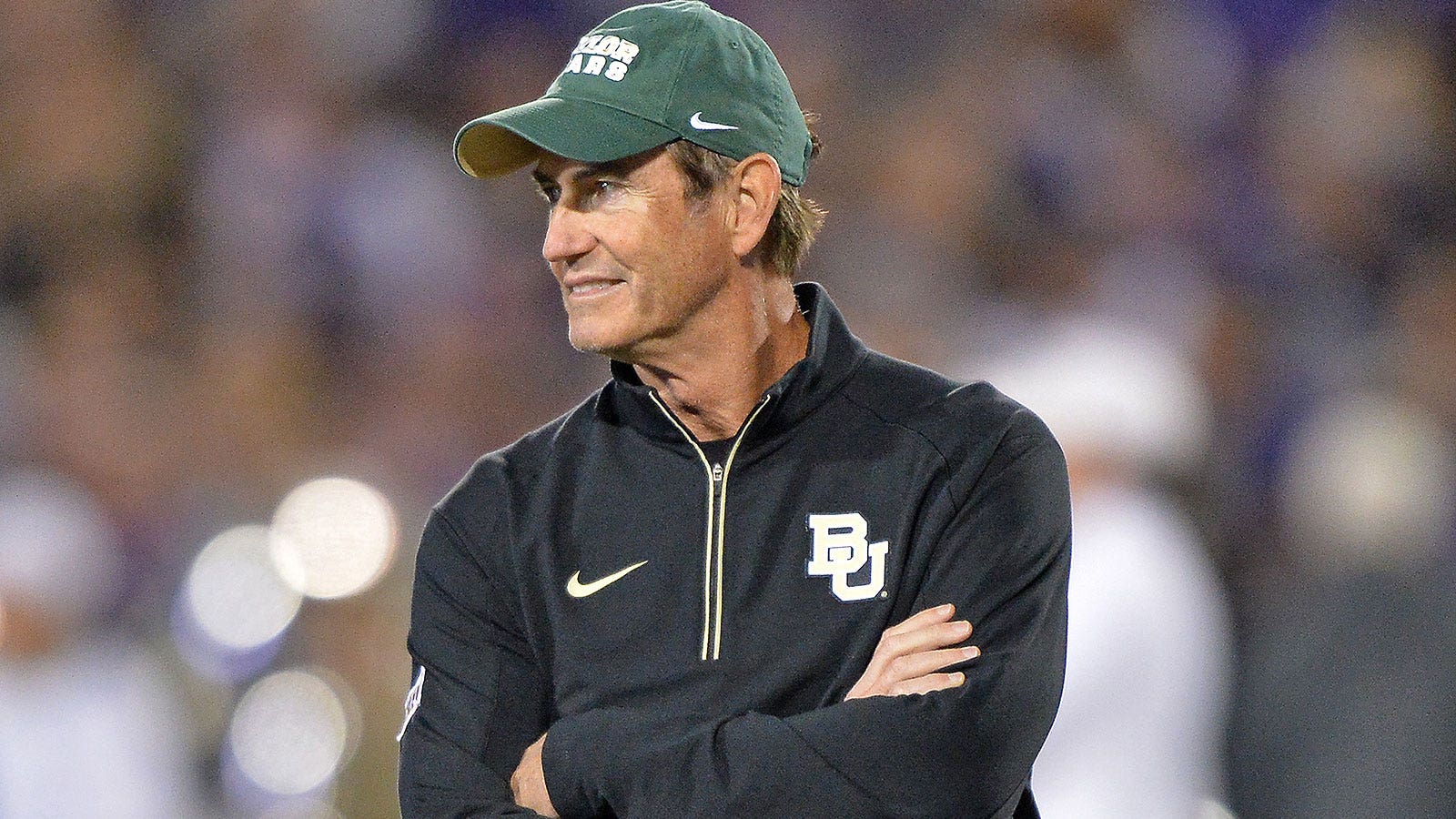 Baylor is a historically second-tier program that had an unusual upswing in on-field success over the past few years. The narrative seems to be that Baylor and Art Briles sold their souls for wins, but I wonder how much the reverse might be true. Did Baylor's unusual success lead it into situations with players that the coaching staff and the program in general simply didn't know how to handle?
— Nicholas Nelson (Paradise, CA)
Briles knew exactly what he was doing. Max Olson of ESPN.com wrote a very good piece last week showing how the coach's own stated philosophy caused such a debacle. He was unabashed about taking in second-chance players, which he couched as his being in the "kid saving business." "If they do falter or make a mistake, then we need to save them and give them a chance to get back on the right path," he wrote in his book.
I doubt he'd be doing the same degree of saving for kids with slower 40 times.
So it's not like the program crumbled under the weight of its elevated status; it achieved that status in part by recruiting and keeping questionable characters who had the football talent to help it win.
Where you may be on to something, though, is in how the larger university handled (or more apt, failed to handle) the rash of sexual assault incidents by football players. In building a national powerhouse program, Briles likely enjoyed a degree of autonomy unprecedented for a Baylor coach. Though some of the inaction by administrators was just plain incompetence, much of it likely came out of deference to a wildly successful football program.
Unfortunately, this is likely the case at a lot of places. It's easier to hold a coach accountable for players' disciplinary problems when he's going 2-10. When he's going 10-2, that very same approach by an AD or university administrators may be seen as meddling, and no one wants to alienate the savior coach to the point where he might leave and go somewhere else.
Does Baylor's fall make it easier for Texas to rise again? Or will Texas do what Texas does regardless and Baylor is irrelevant to the 'Horns?
— Dan Malouff (Washington, DC)
Baylor certainly benefited from Texas' dysfunction in recent years, but it's not like the Bears' rise was a primary reason the 'Horns have struggled. They had issues of their own making. By the same token, if Art Briles had arrived at Baylor four years earlier, in 2004, the Bears still would have taken off, but I doubt they would have prevented Vince Young/Colt McCoy-era Texas from contending for championships.
Texas is a big state with a lot of good players to go around. Whoever is coaching the 'Horns usually gets first pick of recruits, but even if Texas batted 25-for-25 on its targets there'd still be plenty for Texas A&M, Texas Tech, TCU and Baylor. It's all about having the right coach in place.
There is, however, one very interesting Texas-Baylor storyline to follow over the next year. As you may know, Charlie Strong hired a Briles disciple, Sterlin Gilbert, as his new offensive coordinator. Texas will essentially be running the Baylor offense now — but Baylor might not be following this one-off Jim Grobe season.
So if you're a quarterback, running back or receiver in the state of Texas who grew up watching Robert Griffin III/Bryce Petty/Lache Seastrunk/Antwan Goodley and want to play in the offense that produced them, your only opportunity in the Big 12 now may be in Austin. If so, that's a wild turn of events.
Stewart: What should realistic expectations be for the program at a post-Spurrier South Carolina, and how long will Will Muschamp be given to reach them?
— A. Hagan (Kingsport, TN)
Well, they'd be a lot higher if they'd hired someone besides Muschamp (rim shot).
First of all, it strikes me as defeatist if South Carolina thinks the Spurrier era was a miraculous moment that could never be replicated. Though he did have the best three-year stretch in program history, winning 11 games apiece in 2011, '12 and '13, that was preceded and followed by years of mediocrity. And even during those top-10 seasons, South Carolina did not win the SEC East much less the conference. It did not go to a BCS bowl. So whereas some now look at that period as an aberration, I look at it more as tangible proof that you can win there.
That doesn't mean the Gamecocks will ever become Alabama. Nor does it have the ceilings of Florida and Georgia, what with their tradition and talent-rich states. But that's two schools in a division of seven, and neither of those is untouchable by any means. And while Tennessee has far more history than South Carolina, in theory its only real advantage is a bigger stadium. There are just as many, if not more, good players in the Palmetto State.
So I don't think it's unrealistic to say South Carolina should contend in the SEC East fairly regularly and win it more than once (2010) in 24 years. Nothing about Muschamp's time at Florida indicates he can achieve that, but as long as he goes to bowl games (which may take a year or two) he should be able to buy himself some time. Still, Spurrier raised the bar there to the point that it's hard to believe in hindsight that five years into his tenure he was still going 7-6. If Muschamp follows the same trajectory, he probably won't last as long.
One of the big pre-conference games of the season will be Ohio State visiting Oklahoma on Sept 17. Could you sketch out what you think lies ahead for each team depending on if they win or lose?
— David Filipi (Columbus, OH)
For Oklahoma it depends in part on whether the Sooners win their first big non-conference game Week 1 against Houston. If Baker Mayfield and Co. beat both the Cougars and Buckeyes, and if they both turn out to be top 25-caliber teams, OU will have produced the first pieces of a potential no-brainer playoff resume. Heck, it's possible the Sooners could fall short of winning the Big 12 but still be considered one of the committee's top four if it's by then racked up four or five top-25 wins.
For the Buckeyes, as big as that game will be, a win may mostly be house money and a loss no big deal. In fact it probably won't bode well for Oklahoma if it loses at home to a team that will have about two-thirds of its lineup making its first career road start. (Ohio State opens at home with Bowling Green and Tulsa.) For Urban Meyer, the 2016 season will likely be a case of trying to grow up and get better over the first two months in time for a defining last two regular-season games against Michigan State and Michigan. If the Buckeyes get whacked at Oklahoma but turn around and win the Big Ten East, everyone in Columbus should be happy.
How many weeks into the season will it be before the first criticism that centralized replay is biased toward teams the conference wants to see do well? Hint: the SEC has league games in Weeks 1 and 2.
— John Hayes (Spokane, Wash.)
I'll give it to Week 3 when Alabama plays Ole Miss. Because the SEC's command center is in Birmingham, it will no doubt be accused of 'Bama bias.
As for the ACC, its fans, and some of it media, have already long believed the league is in the bag for North Carolina and Duke in basketball, so I assume it will now be Florida State and Clemson in football.
Stewart: Are the Rivals/Scout ratings skewed toward the SEC since their fans are the biggest subscribers? They don't want to read about four-stars from Seattle or L.A. Also, it seems that a three-star becomes a five-star as soon as Alabama offers. True?
— Ed (St Louis)
I'll give you the latter point, though that's not unique to Alabama. If Ohio State, Notre Dame or any other power offers a previously unsung recruit his stock is likely going to rise because while recruiting writers mostly do their own evaluations, it'd be pretty poor judgment to not put as much or more weight in Nick Saban's or Urban Meyer's.
As for your main point, it's a popular conspiracy theory, but I don't buy it. Were that the case, then it stands to reason that the SEC would produce more recruiting busts than other less-covered conferences. We've seen no evidence of that. The most tangible proof is that the SEC not only lands more four- and five-stars than everybody else but it also puts more of them into the NFL. The NFL guys don't care about star rankings. If they think a guy who never even merited a Rivals or Scout profile can play, they'll take him.
The fact that the league fares best on both the front end and back end mostly just confirms those evaluations were on point in the first place, as I wrote about before Signing Day this year.
Cord cutting is accelerating. So many programs still operate in the red during the current media rights boom. How many won't be able to survive the day of reckoning?
— Matt Ryan (Houston)
Cord cutting is bad for ESPN, FS1 and the conference cable networks, but don't assume that will have an adverse effect on college football programs. In fact it may not have any effect at all. The means of distribution may be changing, but the content itself — the games — is not going anywhere. As long as college football remains popular, schools will find a way to monetize that content, whether it's through cable, streaming, straight-to-consumer, etc.
The main short-term effect could be on the Big Ten and Pac-12, if the equity stakes in their networks start losing value. But even then, that revenue stream currently pales in comparison to what the schools get for rights fees, which are locked in for years to come.
Finally, any Power 5 athletic department that's "operating in the red" is either financially negligent or using creative accounting to mask just how much money is coming in. The ACC, for example, has seen its total revenue soar more than 150 percent in the span of five years, from $158.2 million in 2010 to $403.1 million in 2015. That encompasses two rounds of expansion and TV renegotiations plus the College Football Playoff contract bump.
Trust me, the cost of running an athletic department did not rise anywhere close to 150 percent during that same time period. But if a school chooses to take all that extra money to renovate its stadium, build a football facility with waterfalls and give its coaches massive raises, in may wind up spending more than it took in. Obviously, that's not exactly a case of financial hardship, but the NCAA would love for you to interpret schools' balance sheets as such.
How many games does Dana Holgorsen have to win to keep his job? If he does survive, are the Mountaineers primed for a big two-year run in his system with Will Grier taking the reins at QB?
— Chris Marshall (Charleston, WV)
You're obviously closer to the ground than I am, but I don't get the sense he's in any grave danger. He's coming off an eight-win season and a nice bowl victory. He's now three years removed from the one bad year (4-8 in 2013) that engendered hot-seat talk to begin with. Furthermore, he did that with a very young offense. There's a lot to be excited about with the return of QB Skyler Howard, WR Shelton Gibson and others. If the Mountaineers take a big step back and go 5-7, then, yeah, he may have a problem, but I don't see any sort of magic number beyond that.
It will be interesting to see Grier when he comes in, but who knows what to expect from him. He's only played a half-season of college football and will have sat for nearly two years by the time he next takes the field. There's a lot of behind-the-scenes development to take place.
In general, though, there's an opportunity presenting itself for West Virginia and other current middle-of-the-pack Big 12 teams. Baylor has in large part been holding them back the last several years. The Bears lost just five conference games in three seasons. If you assume the program is going to take a step back, then who in the Big 12 is going to fill that void? Could be Oklahoma State, could be Texas Tech, could be Kansas State … or could be West Virginia.
If Auburn has a bad year and Gus Malzahn ends up gone, is there any way they would think about hiring Art Briles?
— Dennis Dowd (Atlanta)
Oh no. It's starting even earlier than I imagined.