Luke Fickell To Coach UC, Kerry Coombs Staying at Ohio State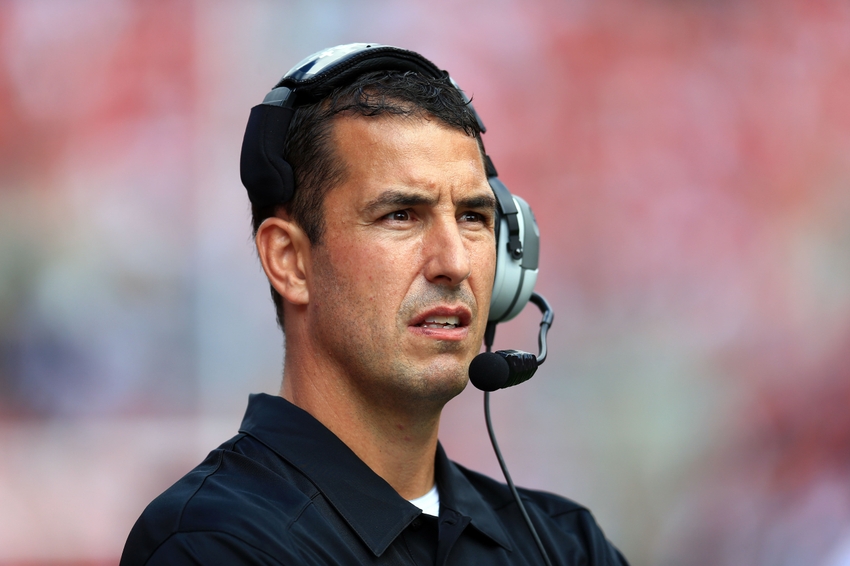 Mainstay at Ohio State leaving to be the head coach at Cincinnati.
It has been confirmed that long time Ohio State assistant Luke Fickell has been named the new head coach at the University of Cincinnati. He will replace Tommy Tuberville who was the Bearcats head coach for the past four years.
Coach Fickell has served in some coaching capacity at Ohio State since the 2002 season when he was hired as the special teams coach by Jim Tressel. He then was named linebacker coach in 2004 and became co-defensive coordinator the following season.
Coach Fickell has been a major part of two National Championship seasons in 2002 and 2014. Before that, he was an important player for the Buckeyes in the 1990s.
Luke graduated from DeSales High School and moved across town to play for the Buckeyes. After being red-shirted his freshman season, Fickell then started 50 games at defensive tackle for Ohio State. He was a big part of the Silver Bullets in the 90s. He has been an important part of the Buckeye defense as player or coach for over two decades and he will be missed.
It was speculated that cornerback coach Kerry Coombs was going follow Fickell to Cincinnati and would be an assistant head coach. That rumor was dispelled today by coach Coombs.
Here is what he had to say on twitter about the situation:
More from Scarlet and Game
That's good news for Urban Meyer and the Buckeyes. That will probably mean more All-American cornerbacks at Ohio State as well as highly regarded recruits coming to Columbus to play football. When it comes to developing players and recruiting talent, there is none better than coach Coombs.
It's only right that Luke Fickell is getting another head coaching job. When he took over as head coach of the Buckeyes in 2011, with everything that was going on in the program, it was a challenge even an experienced head coach probably wouldn't have wanted.
But coach Fickell held things together until Urban Meyer came in the following season and then returned to doing an outstanding job as linebacker coach and defensive coordinator. He has certainly proved himself over the years and it's time he gets another chance to be a head coach.
I know all  Buckeye fans wish only the best for Luke.
This article originally appeared on