LSU vs. Wisconsin: 3 Things Recap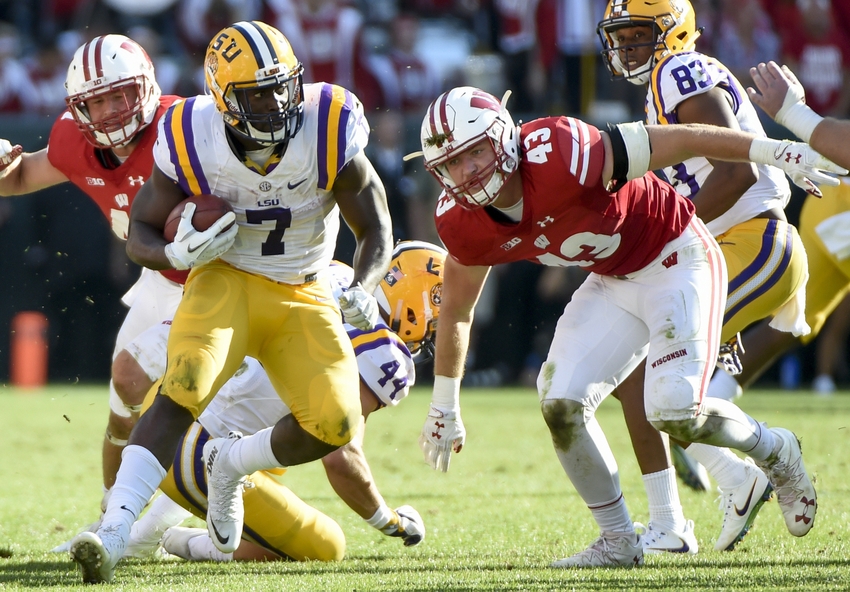 We gave you three key things to focus on during LSU's game against Wisconsin. Now we will recap how those things played out and how they affected the game. Off we go.
1. Can Brandon Harris Make the Badgers Pay for Stacking the Box?
No. He can't. And that's the primary reason why LSU lost this game. Harris was 12 for 21 for just 131 yards. He threw one touchdown and two back-breaking interceptions. Leonard Fournette had 176 total yards and it didn't matter.
More from

South Bound & Down
The entire Wisconsin defense tried, and failed, to stop Fournette, and it didn't matter. LSU is in real trouble if the light doesn't come on for Brandon Harris. He is the single biggest thing holding LSU back from reaching their potential. He has to play better. If he doesn't then he will get his coach fired. It's as simple as that.
2. Will the LSU Run Defense Return to Its Stingy Roots?
Not in this game. They weren't awful, but they were inconsistent. Corey Clement averaged four yards per carry and scored a touchdown. And his backup, Dare Ogunbowale, averaged five yards per carry. That won't be good enough in the SEC. LSU's front seven needs to tighten up.
3. What Does the Mad Hatter Have up His Sleeve?
Evidently nothing. Or if he does, he elected not to show it yesterday. Miles was almost fired last season, but he was spared at the last-minute. Unless he can find a way to win out and make the College Football Playoff, he might not be so lucky this season.
Conclusion
Thank you for reading. What were your takeaways from the game? Let us know in the comments below. Also, be sure to "like" us on Facebook and "follow" us on Twitter. Check in next week to see which three things to watch for as the Tigers face off against Jacksonville State.
More from Southbound and Down
This article originally appeared on